Father.Son.Tri … Taking On Life One Step At A Time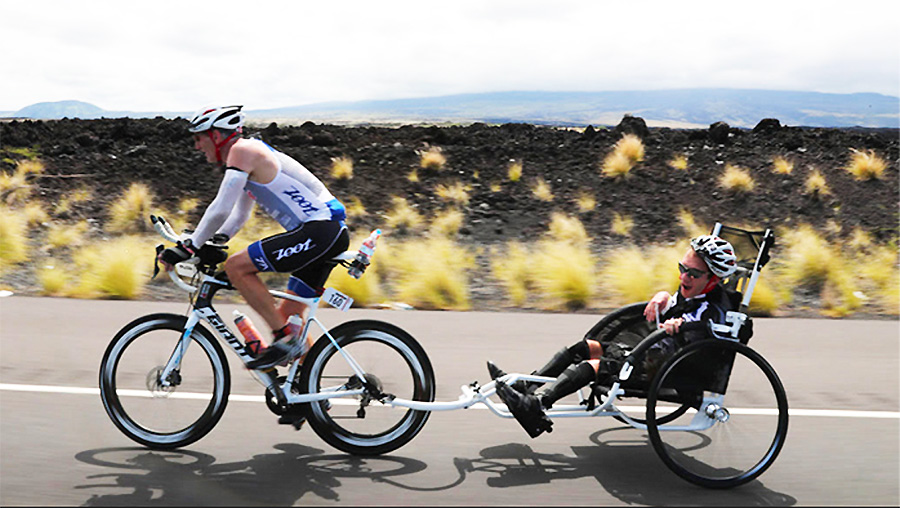 Team Agar are a father-son duo that compete in triathlons and marathons together …  but what makes their story truly unique is that Jeff swims, bikes and runs for two, pulling Johnny behind him. Johnny has cerebral palsy, but that has never stopped him from motivating himself and his dad to take on some of the toughest race courses in the world.
Two years ago, Team Agar competed in the Ironman in Kona, but failed to complete the race. Since then, they have been putting in endless hours of training for another shot at the Ironman Triathlon. This Saturday, Team Agar are ready to redeem themselves, completing in the Ironman North American Championship in Texas—140+ miles away from home. This will also be Johnny's first time walking the last mile of a full triathlon, on his own!
Under Armour met Johnny through his recreated, homemade version of UA's "Rule Yourself" film, and since then, Under Armour and Team Agar have been on an inspirational journey. Most recently, Johnny starred in Under Armour's newest ad with Dwayne "the Rock" Johnson, "Will Finds A Way", celebrating the hardest worker in the room.
Under Armour found out that Johnny's Dad Jeff was planning on driving Johnny and the rest of his family the 18+ hours from their home in Michigan to Texas to compete in the triathlon this weekend, so the company did something to make it just a little bit easier for the family. Under Armour surprised them with the corporate jet for a private ride to Houston, cutting their travel time to 2.5 hours. 
Good Luck Team Agar!
Photos courtesy Under Armour