How to Strategize and Track a Social Media Approach for the Future.
By Jahla Seppanen
Let's begin by saying, yes, you need a marketing manager, social media coordinator, part-time poster, guru, wizard, whatever you'd like to call it, that runs social media for your brand or retailer.
The pulse of news, product releases, hirings, firings, great feats and epic fails is taking place on social media. Blink, and you might miss something, like the hiring of a CEO, the latest fitness trend (yes, that includes Pokémon Go) or the latest equipment recall.
As a consumer, it's a personal choice to have social media and delegate the information you share and content you post. As a brand, having an "@" and "#" is essential. Retailers, that means you, too. The same old feed won't cut it anymore. It's time to change that early 2000s store shot and learn to "social media" like the pros.
Here's a crash course from some of the industry brands and retailers doing it best.
Soldiers Of Social
"Brands might get in a lot of trouble thinking social media is just social media," said Brian Gillis, marketing and communication manager at Gu Energy Labs. Putting it simply, social media has evolved to become a complex living organism that changes daily, if not by the minute. And for the most part, it's navigated by brands and retailers without the budget freedom to allot money and resources for its upkeep.
The great soldiers behind today's active lifestyle social media are for the most part volunteers or company employees who are up for taking on a side project. "Most of the minds behind our social media are doing it because they're happy to lend a hand in growing visibility for the store," said Jaia McClure, sales manager and apparel buyer for Little River Trading Company.
Little River used to suffer from the common social media ailments that continue to plague the majority of specialty retailers today. With an outdated Facebook page that only posted store events, the retailer wasn't privy to how beneficial giving social a little extra love could be. "We didn't really use it as community outreach," McClure added. Five regular sales members started holding weekly jam sessions and talking about what product promotions and events were coming up. Fast forward, and the retailer has 10,000-plus likes, 500 check-ins, a 4.7 out of 5 star rating and multiple daily posts, in a little more than a year, on its Facebook page.
Show Me The Money
Although social media can be done without a budget, the evolved principle is that with its growing benefits, seed money should be provided.
"The real myth is that 'paid strategy' equals less work," said Balega's Integrated Services Director, Craig Randall. "Brands and retailers definitely should spend money on social ads because they are extremely targeted and cost far less than other advertising."
And Randall isn't the only one with this belief. "Social is playing a different role now," said Consumer Marketing Manager at Outdoor Research, Christian Folk. When he started heading the brand's social strategy about 10 years ago, Folk said, "it was a way to amplify content stories, but it has become a great advertising platform. Looking at metrics, you'd be hard pressed to find a platform that provides better value."
Folk has seen advertisers find new value in social ads, saying traditional digital advertising (sans social media) is in the place print advertising was six or seven years ago — fading to obscurity for newer methods and struggling to find value for ad units.
CorePower Yoga's Chief Marketing Officer Tess Roering referenced fitness sensation Kayla Itsines as the poster child of the power of social. Itsines, a personal trainer from Adelaide, Australia, began posting fit-inspired Instagram posts and has since created her own training module and social empire (look her up on Tumblr or Instagram and the extent of her influence becomes clear). Plus, she's only 24. And numerous other brands have spawned from the social media efforts of their founders, such as Maggie Montiel's Montiel Activewear.
So, how do you actually become successful on social media? Gillis at Gu Energy had it right when he said, "you get what you put into it, and there's a clear divide between the brands that put in effort."
Eyeing The Target
The philosophy seems straightforward: companies and brands need a constantly evolving social media strategy to survive. On a more practical level, here are some hard-and-fast rules to live by.
Know Your Audience. Know Your Platform. This will help dictate the content, tone, duration and even timing of the post. If you focus on one thing, it should be posting to your target. Boutique fitness gym Equinox has excelled at finding and social-ing to its target user — women between 25 and 34 years old. The gym's edgy social marketing campaigns features toned and greasy subjects displaying confidence while committing out-of-the-ordinary acts, speaking to both the attitude of the company and its intended target.
Hold Contests. "Find a like-minded brand that has a noncompeting product and offer some sort of giveaway that encourages people to comment or like in exchange for an entry to win," said Gillis. "We've seen success in generating more followers this way." Gu reposts from fans who tag their Instagram photos #goforit (the brand's hashtag). Little River Trading also stands by the contest approach, but cautions, "word from the wise, make sure you have enough products to give away in case the post goes viral."
Be In The Field. We're an industry primed for social media because our products and people were made for adventure. Inspiring photos and live event tweets prove to consumers you walk the talk.
Leverage Die-Hard Fans

. "One winning strategy for Balega is user-generated content," Randall said. "Balega customers run a lot of impressive events and share their photos and stories of places they take their socks. This also gives us amazing content to republish any time of the year." Ambassadors, loyal consumers and sponsored athletes are a great way to garner more visibility on social posts because the content becomes more sharable. An athlete reposts and suddenly your photo rises to a new stage. This approach also doesn't break the bank. Consumers are happy to promote their love for a brand they believe in, and that loyalty is enhanced when they see the brand recognizing them in return.
Involve The Consumer. Ask people who want to attend Corepower Teacher Training program to document the process for company content. The practice of involving the consumer in the face of the brand has grown tremendously within 2016. The next evolution of consumer involvement for 2017 will include using their input in the creation of upcoming products. Social media is an opportunity to conduct voting and consumer input on design details. More active lifestyle brands will begin doing similar social collaborations and limited-edition product runs.
Tease New Products. New flavors, colors and release dates catch attention. Brands will begin taking this a step farther, using social media as a way to give followers an advantage to purchase new products online before they hit the stores. This is a way to reward your following, which incidentally is another "to do" on your list.
Always Engage. Respond to posts and messages. Make yourself a resource. And feel free to speak colloquially and in a conversational tone to heighten the sense that it's a brand made up of fellow enthusiasts and experts versus stiff suits.
Social Media No-No's. Don't clog a post with too many hashtags, always include a photo and don't feel the need to chase every new platform. "The biggest challenge going forward will be remaining nimble," said Randall at Balega.
Folks at Outdoor Research added that social media changes quickly. "Tactics shift and platforms might change, but if you find the right way to engage, you don't have to rethink your strategy if a new platform comes along."
Executives of larger brands that already have a corporate social media distribution plan can use social media in a very different way — by connecting with their employees on a new level that fosters team building. Equinox Vice President of Operations Griff Long said he uses his Facebook to connect with people working at the company. "My page isn't personal, it's dedicated to my employees," he said.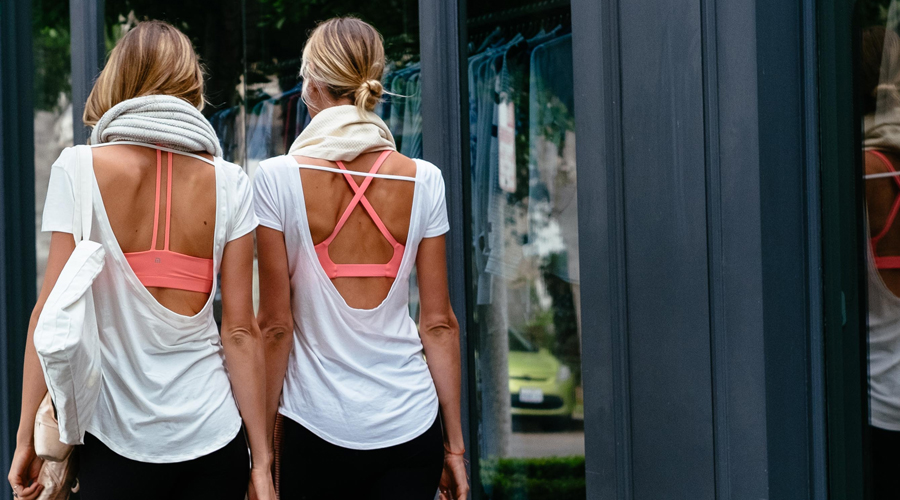 Dislike The Like
Measuring success in social media seems simple, and it can be difficult retraining your brain to look for deeper, more meaningful indicators than page likes and hearts. "An unfortunate reality in social is that audiences can be bought on any platform, which inflates a brand or influencer's relevance," said Balega's Randall. He believes "Niching down," an expression used in social media business, is a better approach. Niching down means a brand with 2,000 die-hard followers will move the needle more than a brand with 10,000 unengaged ones.
McClure at Little River said that their email list and reach isn't huge, but that open rates and unsubscribers are part of the strategy of tracking success. The company also measures success from people coming into its retail store and saying, "I saw this on social media and want to know how to get involved."
"The worst thing you can do as a brand is to try to get followers," said Roering with CorePower. "Instead, it's about building authentically without being too promotional." 
Add Friends
Social media has the increased potential to shape the perceptions of a brand's personality.
Lululemon's Snapchat is full every day with videos of ambassadors doing yoga around the world, while Skratch Labs' Twitter is a recipe book of nutrition ideas. REI was able to display its company ethics through an #OptOut Black Friday campaign, and Toms Shoes transformed the common feet photos of Instagram to call out its philanthropic mission using #withoutshoes, which resulted in the company donating almost 300,000 pairs of shoes.
It used to be we added and engaged on social media with friends and people we knew. Now go on Facebook and people are following brands and retailers more than people. This is a major opportunity for the industry. It has always been the goal for consumers to have the sense that brands view them as friends. Take the platform and start engaging!