At Paris Fashion Week yesterday, French fashion designer KOCHÉ collaborated with soccer club Paris Saint-Germain. The collaboration between the two brands will continue over time.

For its new collection, KOCHÉ took inspiration from the symbolic French soccer club in Paris, Paris Saint-Germain (PSG).
KOCHÉ paired its signature couture style with the official Paris Saint-Germain jersey, jogging pants, scarf, cap, goalkeeper jersey and training jersey on the catwalk.
KOCHÉ is at the peak of the revival of pairing Parisian luxury ready-to-wear with an international twist, and PSG is a global team at the heart of Paris. The two brands are a natural fit for fashion + sport.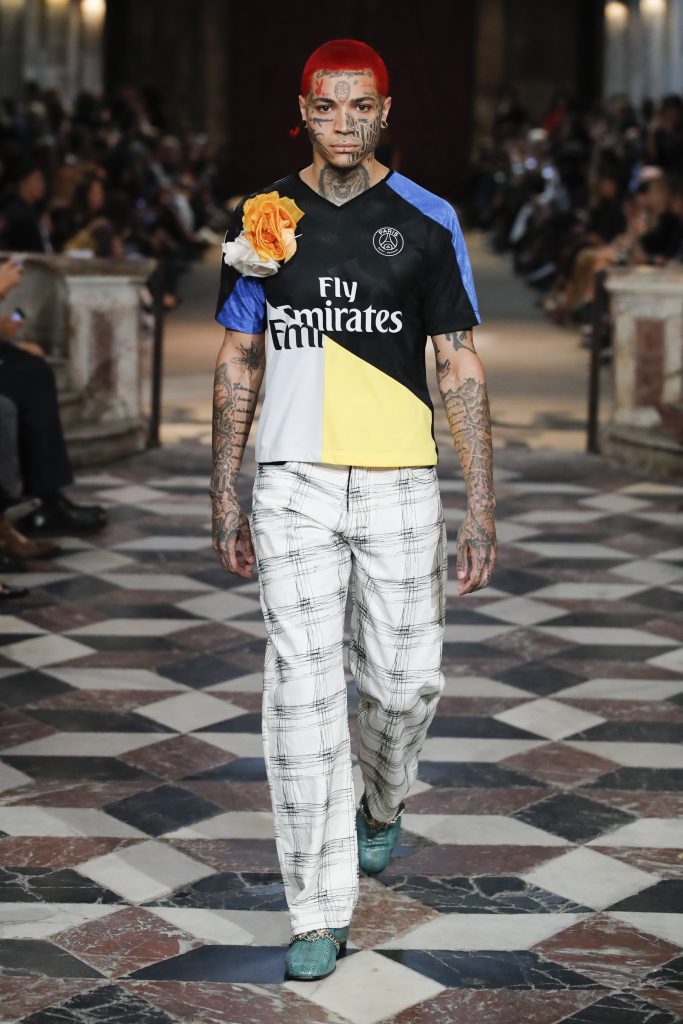 For more information visit KOCHÉ.
Photos courtesy KOCHÉ and Paris Saint-Germain soccer club.