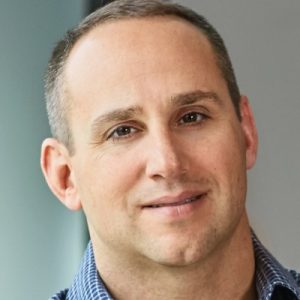 At a session at the NRF Big Show in New York City, Michael Rubin, founder and executive chairman of Fanatics, said the company will generate a whopping $2.7 billion to $2.8 billion in revenue in 2019, and also indicated that the company's next major revenue model will be selling on online marketplaces.
Indeed, in an interview with Recode's Jason Del Rey, Rubin said Fanatics just landed a "major partnership" with a "big global marketplace" that Fanatics will be announcing in the few weeks.
He did not name the marketplace. The major online marketplaces include Amazon, eBay, China's Alibaba, Japan's Rakuten and numerous other sites. Wal-Mart also operates an online marketplace featuring third-party sellers.
Under the new model, Fanatics will be the exclusive provider of licensed sports merchandise across each online marketplace site. In exchange, Fanatics would pay a marketing fee that comes in the form of the commission the online marketplaces generally charge to third-party sellers on any sales.
For online marketplaces, the big benefit would be to access Fanatics' more than a million SKUs across the licensed sports category.
Rubin noted that even a major player such as Amazon "has a very small assortment in license sports" comparatively and having Fanatic's broad assortments has been boosting growth across the major leagues' websites with the aid of Fanatic's v-commerce (vertical commerce) model.
"When you think about having every team, every product, every size, every gender, every color in stock in just about every situation, Fanatics brings that incredible assortment to the fan," said Rubin. "And that's where it helped to grow a lot of unmet demand previous to the advent of Fanatics."
The online marketplaces will likewise be able to deliver a better shopping experience for their customers with Fanatics' reach to also benefit the leagues, teams and fans.
"For Amazon or any marketplace, they'd have the ability to have this enormous assortment of merchandise to best service their fans and take a commission like in so many sales they make. So we think that is the right long-term strategy. We think we'll do that with dozens of marketplaces around the world."
Rubin also spent time talking about the evolution of Fanatics' v-commerce model and its deeper partnerships with leagues that include deals to secure the rights to make fan merchandise and direct equity investments by many leagues into Fanatics.
The idea for v-commerce came while Rubin was running GSI Commerce around 2005 to 2007 as Rubin and the GSI team began recognizing that two players, Amazon and Alibaba, would eventually come to dominate e-commerce and competitors would need to take differentiation to another level.
He said, "People ask me all the time what's made us so successful, and I say we owe it to Amazon and Alibaba because we had so much respect for what they're doing and we knew that if we didn't completely differentiate ourselves, we'd be dead."
Thus led to massive investments to create the v-commerce model that was embarked in 2011 when GSI Commerce was sold to eBay and Fanatics – along with the websites ShopRunner and Rue La La – was sold back to Rubin under his holding company, Kynetic.
Those investments supported vertical-production capabilities and Fanatics over the last few years has entered into deals to make fan merchandise under deals with all the major leagues while the major sports brands focused on making the gear for players. Fanatics also makes product under the Fanatics name and acquired Majestic Athletic from VF Corp. as an in-house label but now makes fan apparel under the Nike, Under Armour and Adidas names under the licensed arrangements.
The vertical capabilities particularly aided in the ability to respond quickly to "hot market" opportunities with the fan industry continually facing significant under-stock and over-stock issues depending on wins and losses.
"[Vertical] gives us huge advantages," said Rubin. "It's a way to best serve the fan because we're always in stock with what the fan needs .But it's also a way for the leagues and teams to make more money, to capture a bigger slice of the retail dollar and it's more profitable for us. So really in our value chain, everybody's winning."
Fanatics operates more than 300 online and offline partner stores, including the e-commerce business for all major professional sports leagues (NFL, MLB, NBA, NHL, NASCAR, MLS, PGA), major media brands (NBC Sports, CBS Sports, FOX Sports) and more than 200 collegiate and professional team properties, which include several of the biggest global soccer clubs (Manchester United, Real Madrid, Manchester City).
In house, Fanatics has the Fanatics, FansEdge, Kitbag and Majestic brands, as well as the largest selection of sports collectibles and memorabilia through Fanatics Authentic.
Rubin said that despite the many merchandise deals that sees Fanatics making merchandise under leading sports brands, the company remains committed to expanding the Fanatics brand and it's become a "much bigger brand today than it two or three years ago." He described Fanatics as the "brand of the fan" rather than a performance brand.
He elaborated, "When you think about who should be on field, on court, on ice, that's a Nike, an Adidas, an Under Armour. And we work incredibly closely with these brands. Often they're coming in as the marketing partner and the person behind the design of what's on court, on field and on ice, but we manufacture and sell everything that's at retail, whether it's our own distribution or through wholesale through other retailers."
He said Fanatics spends close to $100 million annual on advertising, including digital and TV with the Fanatics brand. Rubin added, "There's no question we'll be very aggressive in building the Fanatics brand."
He also noted that the leagues made direct investments in Fanatics because they had become "sick and tired of only making money on rights deals" and seeing companies such as DirectTV and EA (Electronic Arts) blow up. Said Rubin, "I think each decade you'd say there's one incredible company that comes along that creates tremendous value, generally tens of billions of dollars, in the sports world."
In October 2017, Fanatics closed a $1 billion funding round led by Softbank that valued the company at around $4.5 billion. Of the investment, about $150 million came from its league partners because, Rubin said, they wanted to "participate in the equity" appreciation with such deals.
Rubin said that going public is "not something we're thinking about." But he added that the leagues so far are "thrilled" with their equity investments as the company has grown from $250 million annually in 2010, just before Rubin required Fanatics, and is on track to reach $2.7 billion and $2.8 billion this year. The leagues are also receiving an "ancillary benefit" from the data they gain to support their other endeavors from its broader partnership with Fanatics.
Rubin also said that with Fanatics taking over the leagues' websites, direct-to-consumer (DTC) now makes up about 20 percent of merchandise sales, up from "1 or 2 percent" when Fanatics started with them. Rubin said that while "brick & mortar retail is still incredibly important," a more robust DTC business has become a more profitable and beneficial model for the sports leagues.
Rubin said, "If you're a league or team, or to be honest if you're a brand, a Nike, Ralph Lauren, Estee Lauder, you want to build the biggest DTC business that you can build and we're uniquely focused on doing that with the sports properties globally."
Image courtesy NRF