Gear to help you make the most of mellow autumn days at the crag.
Writer: Carly Terwilliger
You've spent your spring and summer in the climbing gym getting in shape and honing your skills, and now it's time to head outside for some primo fall conditions. Along with your most valuable tool – a savvy and experienced pal to advise you – try out these climbing essentials to make the most of golden autumn days at the crag.
Wild Country Revo
The Revo belay device scooped up a Gold Medal at ISPO this year, and for good reason. Its function is independent from the loading orientation of the rope, which eliminates one of the most common causes of belay related accidents. An uncontrolled descent will cause the inertia reel to activate, grip the rope and arrest the fall. The Revo's patent-pending panic-proof locking mechanism means it doesn't require a handle to unlock the system when lowering a climber. Its intuitive design makes it suitable for novices and experts alike.
BlueWater 10.2 mm Eliminator Rope
Perfect for beginners, the Eliminator is a trustworthy and stout rope with a UIAA fall rating of 8. It's a smooth fit for belay devices and provides a soft catch if you pop off the wall. This BlueWater rope is thick but lightweight and is best suited for top roping, lead climbing and multi-pitch climbing.
Petzl Spirit Express Quickdraws
The Spirit Express is a reliable, easy-to-use quickdraw made by trusted climbing brand Petzl. Solidly made to withstand wear and dirt, it's easy to clip despite using a keylock gate. Although a little pricey, these quickdraws are ideal for climbers building their first rack – they're great for sport climbers and will last a long time. The Spirit Express comes in two lengths: 12 cm and 17 cm.
La Sportiva Mythos Eco
2017 saw a healthy lineup of La Sportiva newcomers and upgrades, but the environmentally conscious climber should especially check out the Mythos Eco. The climbing brand took its perennially popular Mythos design and gave it a facelift by sourcing 95 percent of its components from recycled materials. The La Sportiva Eco-Rubber outsole is made by recycling the rubber scraps from the factory floor and crafting them into new rubber, with no change in performance. It's best suited for crack climbing, face climbing and big walls.
Petzl Meteor
If you're climbing outside the gym, you need a helmet, full stop. Get a lightweight, comfortable one that fits and wear it. The Petzl Meteor is well-ventilated and adjustable with a magnetic buckle for one-handed closure. With shorter days upon us, the easy-to-use headlamp clips are a must-have feature.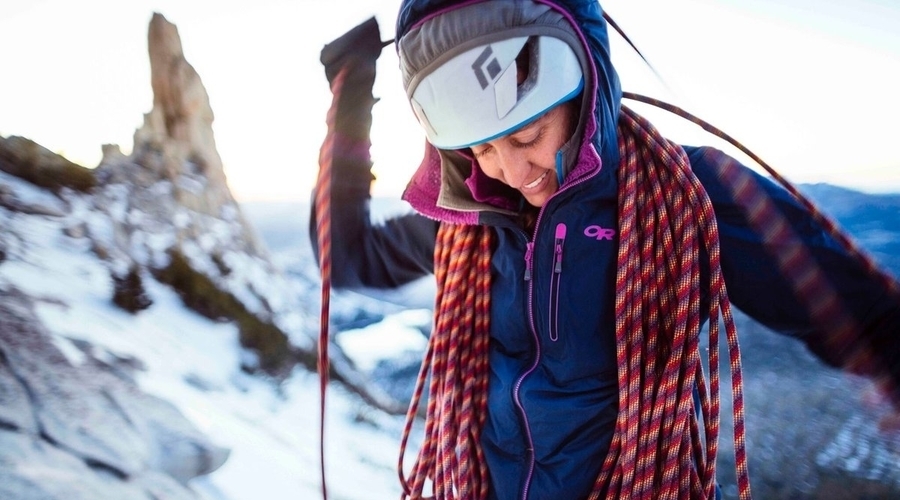 Outdoor Research Ascendant Hoody
Blustery autumn weather shouldn't keep you from roping up, but a do-it-all midlayer is essential for unpredictable conditions. Outdoor Research's Ascendant Hoody offers warmth from its durable Polartec Active Direct insulation and breathability thanks to its stretch-woven, air-permeable Pertex Microlight shell. It's loaded up with the now-expected attributes of lightness, compressibility and breathability, with the added perk of movement-mirroring stretch.
Circle The Ouray Ice Festival On Your Calendar
Alas, gorgeous fall days can't last forever – but that doesn't mean you have to put your climbing on pause until spring. Along with re-upping your gym membership, plan to attend the Ouray Ice Festival January 18-21, 2018 in Colorado. If you're already familiar with the sport, hang with fellow ice climbers and watch the best of the best battle for the top spot. And for newbies, there are more than 100 interactive and educational climbing clinics to accommodate every skill level.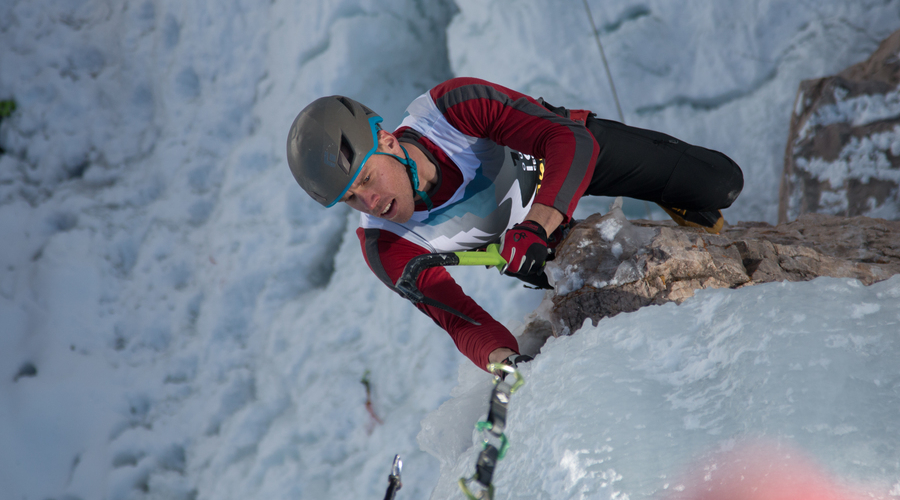 Lead photo courtesy BlueWater Ropes, additional video and photos courtesy Wild Country, La Sportiva, Outdoor Research and Ouray Ice Festival