Planet Fitness, Xponential Fitness and Life Time Group Holdings reported a significant uptick in revenues and membership growth in the second quarter, although not back to pre-pandemic levels. However, executives at the fitness chains told analysts they were confident they could overcome macroeconomic pressures.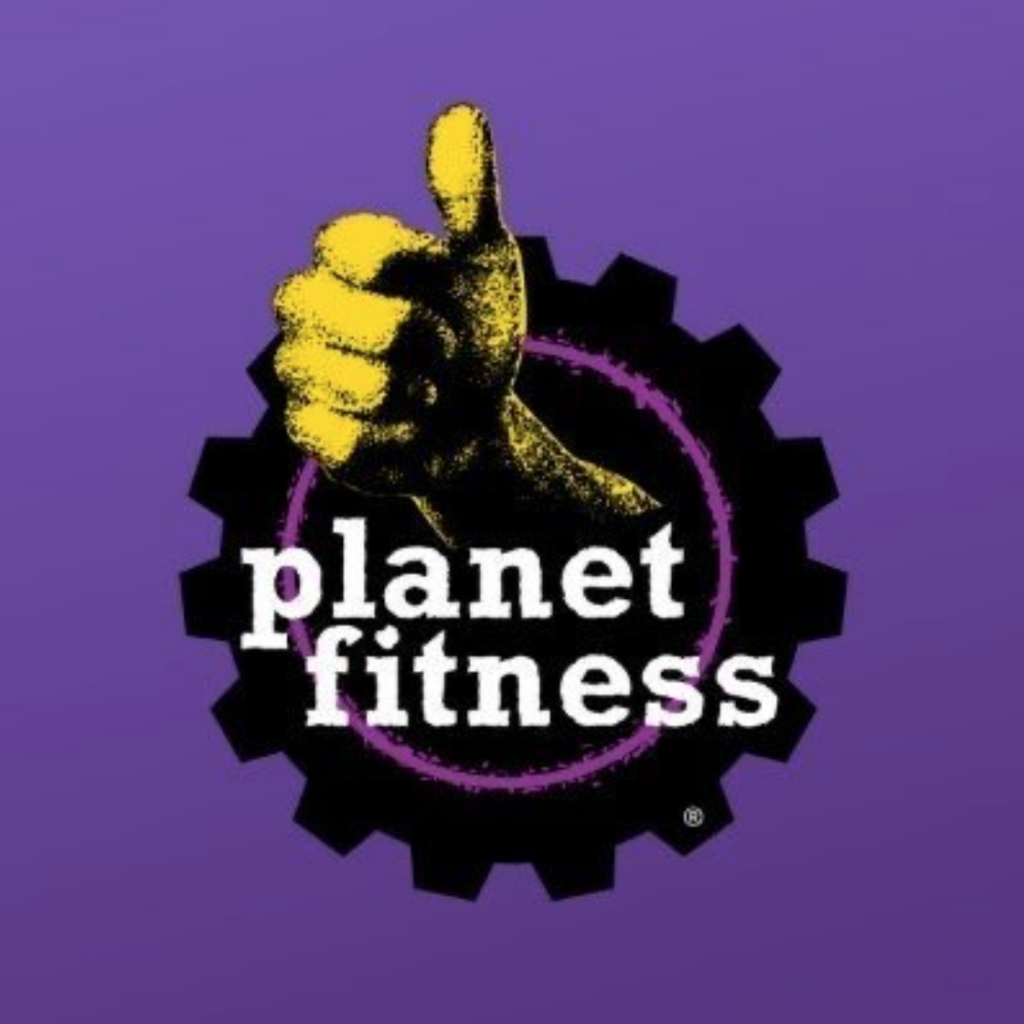 Planet Fitness' Q2 Sales Climb 63.5 Percent
Planet Fitness' total revenue in the second quarter, which ended June 30, jumped 63.5 percent year-over-year to $224.4 million. System-wide same-store sales increased by 13.6 percent.
Net income was $22.3 million, or 26 cents per share, up 59.3 percent from $14.0 million, or 17 cents, the prior year.
On an adjusted basis, net income jumped 89.6 percent to $34.5 million, or 38 cents, from $18.2 million, or 21 cents, in the prior year period. Adjusted EBITDA expanded 61.7 percent to $89.9 million from $55.6 million in the prior year period.
The budget fitness chain reiterated its guidance for the year that calls for revenue to increase in the mid-50 percent range, adjusted EBITDA to advance in the high-50 percent range and adjusted net income to grow in the low-90 percent range.
On a call with analysts, Chris Rondeau, CEO, said that during the second quarter, Planet Fitness added 300,000 net new members, ending the quarter with 16.5 million.
"We surpassed our all-time member record in Q1 this year," said Rondeau. "During the second quarter, 34 percent of our mature stores were at or above pre-COVID membership levels. We continue to see consistent momentum toward full recovery the longer our stores have been open since the temporary COVID closures. Systemwide, our stores are only 6 percent below pre-COVID membership levels."
Rondeau said Planet Fitness anticipates more normalized joining trends and seasonality to continue for the balance of this year. The percentage of mature stores that have recovered to previous membership levels is expected to stabilize, given that mature store membership growth is typically flat in the second half of the year.
The chain's success in reaching younger consumers supports its membership growth. Said Rondeau, "Gen Zs continue to be the fastest-growing demographic group of our membership, and our share of that generation over the age of 15 is 9 percent, which is much greater than it was from Millennials at that same age."
In the second quarter, Planet Fitness launched its High School Summer Pass program, a rebranded version of the Teen Summer Challenge program it ran in 2019, where high school-aged teens could work out for free in all its locations through the summer. At the end of July, more than three million teens had enrolled in the program versus 1 million in 2019.
The program's teen reach increased when the company created a more seamless sign-up process, marked by its app—which ranked as the most downloaded of all apps on the Apple Store during its initial launch, including TikTok and Instagram.
"We're just getting started with our efforts to capture Gen Z members," said Rondeau. "Pre-pandemic, we had 8 percent penetration of Millennials and, today, that is 9 percent. Pre-pandemic, we had 5.5 percent of Gen Zs over age 15, and today that is also 9 percent. We are gaining an even greater share of each successive generation. It's also encouraging that after we ran 2019's Teen Summer Challenge, 25 percent of participants became members. Eleven percent of them are still members and 5 percent of their parents."
Rondeau also believes the current challenging macroeconomic climate won't slow down Planet Fitness.
"We believe our high-quality, affordable fitness experience will resonate now more than ever as Americans are seeking value and feeling the rising costs of everyday items, such as food and gas," said Rondeau. "We also believe that people will continue to prioritize their health and wellness while being more cost-conscious, even trading down to Planet from high-priced gyms if they're not using the basketball court, the pool, daycare, etc."
He noted that during the 2007 to 2009 recession, Planet Fitness added 1.1 million members, grew same-store sales by double-digits, and nearly doubled its store count. Rondeau said, "Even though we were a much smaller brand then, this gives us confidence that should the economy worsen, we are well-positioned to continue to grow."
More than 330 new locations, including 34 in the second quarter, were added since the beginning of 2020, bringing the total number to more than 2,300.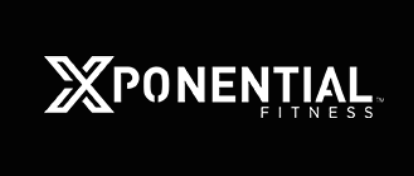 Xponential Fitness' Q2 Sales Surge 66 Percent
Xponential Fitness, Inc., which owns several fitness boutiques, reported that total revenue in the second quarter increased by 66 percent to $59.6 million. The gains were primarily due to increased equipment installations and royalties generated from strong North American systemwide sales.
Net income totaled $31.5 million, or $3.28 per share, compared to a net loss of $8.0 million in the prior-year period. The increase resulted from $11.6 million of higher overall profitability and $31.8 million of lower non-cash contingent consideration expense primarily related to the acquisition of Rumble, offset by a $4.0 million increase in non-cash equity-based compensation expense. Adjusted EBITDA doubled to $17.6 million, up from $8.3 million in the prior-year period.
The company's brands include Club Pilates, CycleBar, StretchLab, Row House, AKT, YogaSix, Pure Barre, Stride, Rumble, and BFT.
Based on the company's performance in the first six months and the current state of the business, Xponential Fitness increased its full-year 2022 guidance for revenue and adjusted EBITDA.
Revenue is projected at $211.0 million to $221.0 million, or an increase of 39 percent at the midpoint as compared to the full year 2021; this compares to previous guidance of $201.0 million to $211.0 million, or an increase of 33 percent at the midpoint. Adjusted EBITDA is anticipated in the range of $68.0 million to $72.0 million, an increase of 156 percent at the midpoint compared to the full year 2021; this compares to previous guidance of $67.0 million to $71.0 million, or an increase of 153 percent at the midpoint.
North America systemwide sales are projected to remain in the range of $995.0 million to $1.005 billion, or an increase of 41 percent at the midpoint compared to the full year 2021. New studio openings are projected to remain in the range of 500 to 520, or an increase of 53 percent at the midpoint.
On a call with analysts, Anthony Geisler, CEO, said that at the end of the second quarter, franchisees operated over 2,350 studios in 14 countries worldwide across ten brands worldwide. Total members in North America for the quarter increased by approximately 32 percent year-over-year, and the run rate North American average unit volume (AUV) per studio was $480,000, up from $384,000 year-over-year.
"The dynamic growth and run rate AUVs is a strong reminder that despite inflationary pressures to date, the workouts our franchisees provide across our diverse portfolio of ten brands are an integral part of our members' lives," said Geisler. "Importantly, as we continue to open more studios and as AUVs continue to grow, our profitability increases, driven by high-margin royalties from growing systemwide sales with an active pipeline of approximately 2,800 studios contractually obligated to open globally and only about a quarter of our conservative North American total addressable market currently penetrated."
Geisler said Xponential Fitness' business has "remained resilient" despite inflation and macroeconomic pressures, including labor and supply chain constraints.
Geisler also said membership growth has remained strong because core customers continue to prioritize health as a necessary investment. He said, "Our customers do not view fitness as discretionary spend. The majority of our members have a typical household income of approximately $130,000 and subscribed to reoccurring membership packages with fees that are a relatively small piece of their overall budgets. To that end, as a franchise business model, we benefit from highly predictable reoccurring revenue streams and limited ongoing capital requirements."
On securing talent to work its studios, Geisler noted that with approximately 25 percent of health clubs and 30 percent of studios closed permanently during the pandemic, "there remains an adequate supply of fitness instructors in the space."
Regarding supply chain challenges, Geisler said most of the company's equipment is sourced in the U.S., and it is proactively purchasing inventory for brands with a high volume of studio openings in the pipeline to mitigate potential disruptions in the coming quarters.
"Based on these factors, despite the uncertain macroeconomic environment, we remain confident about the go-forward trajectory of our business, particularly as the positive momentum has continued into the third quarter," said Geisler.

Life Time Group's Q2 Revenues Climb 43 Percent
Life Time Group Holdings, Inc., which operates nearly 160 athletic country clubs across the U.S, reported second-quarter revenue climbed 42.7 percent to $461.3 million. Comparable center sales increased 36.2 percent.
Center memberships totaled 724,778 on June 30, an increase of 10.2 percent from 657,737 on June 30, 2021 and up by 50,795 from March 31, 2022.
The net loss in the period of $2.3 million included a tax-effected one-time net benefit of $5.4 million, which included a $7.7 million gain on sale-leasebacks, partially offset by $2.2 million in non-cash share-based compensation expense. Adjusted EBITDA increased to $63.1 million from $4.2 million.
Sales of $461.3 million were in line with guidance in the range of $450 million to $470 million, and adjusted EBITDA of $63.1 million came in at the lower end of guidance in the range of $63 to $68 million.
"Clubs in states that emerged from the pandemic early and where we rolled out our strategic initiatives, such as Texas, Colorado, North Carolina, and several others, have recovered nicely and already surpassing 2019 monthly dues revenue levels," said Bahram Akradi, chairman and CEO, on a call with analysts. "We expect to see many more of our clubs surpass 2019 monthly dues revenue levels as we complete the nationwide rollout of our strategic initiatives and continue our relentless focus on executing these programs."
Membership growth is supported by four initiatives: small group training, ARORA community, dynamic personal training transformation, and pickleball rollout.
Life Time increased from an average of 15 small group classes per club per week to approximately 40 currently. Akradi said, "Over the next six months, we're driving participation and performer certification with the ultimate goal to get to around 100 classes per club per week in 2023. There is still tremendous opportunity for growth in membership and revenue here."
Life Time's ARORA community fitness programs are tailored to older members, which did not exist a year ago. Akradi said, "Since then, we have created the brand around dedicated active aging programs and a growing community. Since creating these systematic branded programs, at the beginning of the year, our membership in the 55-plus age group has increased by approximately 12,000, and we expect to add 13,000 by the end of the year."
Investments have also been made to elevate the certification process to support in-person physical training. Akradi said, "Since our last call, the concept, brand development and certification of our team has been largely completed, and we have just reached our Doctor of Physical Therapy (DPT) on August 1. We see a tremendous opportunity to grow our personal training revenue with this transformation."
Finally, he said Life Time is positioning its clubs as the national pickleball brand leader in the fitness space. The company has more than 235 pickleball courts and expects nearly 450 by the end of the year and more than 600 by the end of 2023, with complete local, regional and national programming.
"Using our Life Time app, a participant can easily find and book courts and get involved in mixers, leagues and tournaments," said Akradi . "And we have seen monthly participation grow from approximately 10,000 to more than 40,000 in just the last six months. Of these numbers, 12,000 are unique participants and growing."
Regarding the current macroeconomic environment, Akradi said inflation has had and is expected to continue to have a short-term impact on margins and construction costs. However, Life Time is confident that its four programs will drive membership and revenue gains in the months ahead. Akradi said, "I believe our future performance is in our control, and we can continue our growth and overcome the negative impact of the macroeconomic environment, albeit not as fast as we would like."
Lead Photo courtesy Life Time