Everest, the online marketplace for the shooting sports industry, announced that Kristi Heuring has been appointed to the role of chief marketing officer. Heuring, a 26-year marketing veteran and outdoor enthusiast, joins the Everest team after senior marketing roles with Aguila Ammunition and Aimpoint, Inc.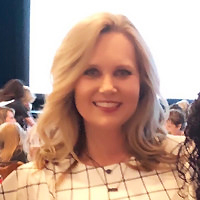 Bill Voss, CEO and founder of Everest, stated, "We are delighted to have Kristi onboard. A CMO of Kristi's caliber, one with extensive outdoor industry experience, is hard to come by, and we are looking forward to her leadership as we build Everest."
Heuring brings experience from both the agency and manufacturer sides of the business. Heuring will lead all marketing efforts for the Everest marketplace including brand building, driving traffic and conversions for Everest storefronts, and increasing customer engagement and loyalty through their Caliber memberships.
"Being part of a game-changing and exciting venture such as this is something on every marketer's bucket list," said Heuring. "I'm thrilled to be part of this extraordinary opportunity and to play an integral role in the growth and development of Everest."
Photos courtesy Everest/Kristi Heuring
.