In his first quarterly conference call, Hervé Sedky, the new president and CEO of Emerald Holding, said the trade show operator sees "early signs of a comeback" with two shows, including Surf Expo Winter, able to be recently staged. He laid out a vision for the company that includes the ability to deliver 365-day customer engagement with digital tools rolled out over the pandemic.
Emerald Holding Inc. hosts over 140 events each year. Its shows include Outdoor Retailer, Surf Expo, The Sports Licensing & Tailgate Show, Impressions, Swim Collective, and Active Collective in the active lifestyle space.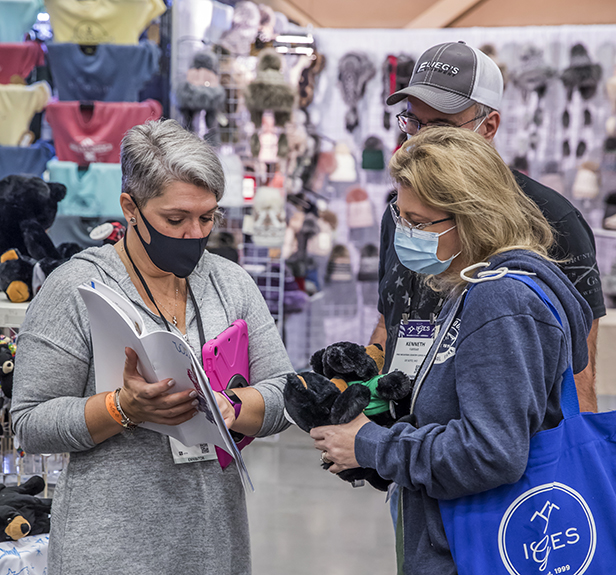 On the call, Sedky noted that Emerald's live events and trade publications provide supplier discovery and lead generation for customers. With a digital shift supported by its acquisition of business-to-business e-commerce and digital-merchandising solutions provider PlumRiver, Emerald extends its reach to the "transactional" portion of its customers' sales process.
"The transactional piece, which was not there, allows us to see the entire cycle and to observe what customer behavior is across the process of identifying suppliers, getting leads and then transacting," said Sedky. "That gives us an enormous amount of insights that we can then turn around and see how we continuously add products and value to the customers that are engaged in that entire chain."
Q4 Revenues Plunge 73 Percent 
The updated plans come as Emerald turned in another brutal quarter due to the cancellation of almost all fourth quarter events due to COVID-19, including Boutique Design New York, Healthcare Design Expo, Photoplus East, and Medtrade.
In the quarter, revenues ended December 31 tumbled 72.8 percent to $12.2 million from $44.9 million a year ago.
Adjusted EBITDA for the quarter was $18.3 million compared to a negative $1.5 million in the same period last year. The turnaround was driven by recognizing $42.7 million in other income related to event cancellation insurance claim proceeds received or confirmed. Adjusted EBITDA also benefited from cost-saving measures implemented in the year. After charges, the operating loss came to $53.6 million against a loss of $76.5 million a year ago.
Emerald recognized a net loss of $58.1 million, or 91 cents a share, for the quarter compared to a net loss of $68.2 million, or 96 cents, a year ago. In connection with its annual goodwill impairment assessment, non-cash charges of $39.4 million and $17.4 million were taken related to the impairment of certain trade names and customer relationships, respectively. A $59.8 million non-cash charge related to goodwill impairment was taken in the year-ago quarter.
Sales fell 64.7 percent to $127.4 million for the year as Emerald canceled substantially all events scheduled to stage since March due to COVID-19. Adjusted EBITDA dropped 43.7 percent to $71.9 million from $127.8 million for 2019. Ninety-four events representing prior-year adjusted EBITDA of $141.8 million were canceled during the year. The year's net loss came to $633.6 million compared to a net loss of $50.0 million for 2019.
Two Live Events Hosted Successfully
Regarding the return of live events, Sedky said he was encouraged by the "relative success" with two recent live industry shows, including the IGES souvenir gift show held in Pigeon Forge, TN. The show experienced a 50 percent decline in revenues while the number of buyers per exhibitor increased by 15 percent.
He added that "similar dynamics" occurred at Surf Expo, held in Orlando, FL in early February. While the show's overall size was less than half of the 2020 edition due to the impact of COVID-19 and national and international travel restrictions, buyer-to-exhibitor ratios increased 23 percent. Exhibitor net promoter scores jumped 63 percent compared to the 2020 event.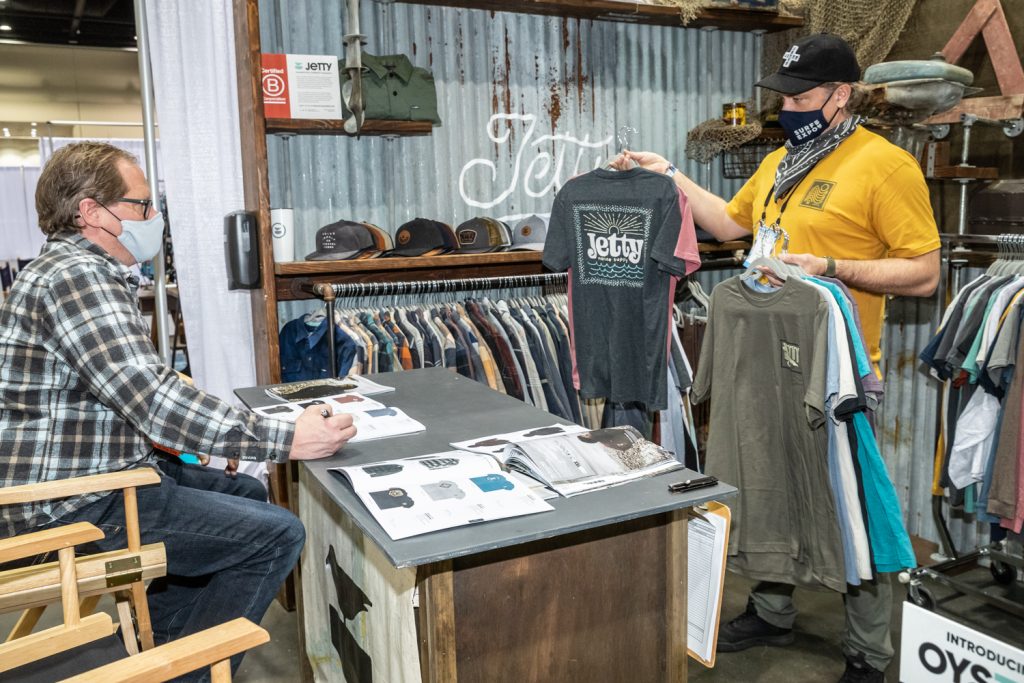 He expects face-to-face events will continue to play a vital role in driving connections and commerce for customers and communities.
"Our small business customers rely on trade shows to drive their business by launching new products, generating leads and entering new geographies. In addition, our industry is a foundational element of how business gets done, with 46 percent of small businesses participating in at least one event annually and 41 percent of companies in the U.S. considering event marketing as their top channel for lead generation," said Sedky. "We've seen early signs of a comeback at Emerald, and we're poised to return as the pandemic begins to recede and shows start to stage once again."
Sedky, who was most recently president of Reed Exhibitions Americas, cited several accomplishments for Emerald over the last 18 months that he plans to build on to improve sales and profitability. These include the reorganization of the company, expansion to digital mediums that will be accelerated by the quarter's acquisition of PlumRiver, cost reductions and profit improvement initiatives of almost $20 million on an annualized basis,and raising 400 million in capital to shore up its balance sheet.
Emerald's Three Strategic Imperatives
Sedky outlined three priorities for Emerald. The first is Customer Centricity, which includes generating three-year operating plans for each brand supported by customer advisory boards. He also suggested that more flexibility around pricing in the emerging hybrid live/virtual trade show is planned. Sedky said, "We will also implement a value-based pricing structure that will allow our customers to choose how they want to do business with Emerald, and in turn, pricing will be developed specifically around the value that we deliver."
The second focus is 365-Day Customer Engagement, which the PlumRiver acquisition will support. He said PlumRiver's Elastic Suite B2B e-commerce platform provides a wide range of bundled solutions from discovery, connection and lead generation to transactions across in-person face-to-face events and year-round digital opportunities. The platform will support a shift from advertising-only revenue streams to an advertising and subscription-based revenue stream through collecting, analyzing, and adapting insights.
Emerald plans to increase the cadence of digital and hybrid products offered to customers by leveraging learnings over the last year.
The third strategic imperative is Portfolio Optimization, which includes creating an Emerald Accelerator group to launch new events more aggressively. Tuck-in acquisitions that support Emerald's core categories and new 365-day engagement strategy are also a priority,
Sedky said, "Over the next 12 months, we will continue to evolve and refine our infrastructure to ensure we become the industry leader in building dynamic market-driven platforms that integrate face-to-face events with a broad array of industry insights, digital tools and data focus solutions to create uniquely rich experiences."
In the Q&A session, David Doft, CFO, also underlined that live events would "come back strong" when they're able to safely.
Doft said, "I think the timing is a question given the pandemic and the timing of the vaccine rollout is crucial to that. But all the feedback we're getting from our customer base and independent studies are that trade shows will remain a crucial part of our customers' marketing mix. But to Hervé's point, it doesn't mean we can't do better. Adding in the 365-day year engagement, we can drive more value for our customers and more value for us. Historically about 10 percent of our revenue has been non-trade show-related with our media properties. We think that could be double or triple over the next few years in terms of our exposure based on continuing to build out these broader capabilities."
Photos courtesy Outdoor Retailer, IGES Souvenir Gift Show, Surf Expo Winter