Ellsworth Cycling, LLC (dba "Ellsworth Bikes"), a manufacturer of mountain bikes for more than 30 years, announced it signed an agreement with its founder, Tony Ellsworth, to return to the company as an equal partner and as its chief design officer.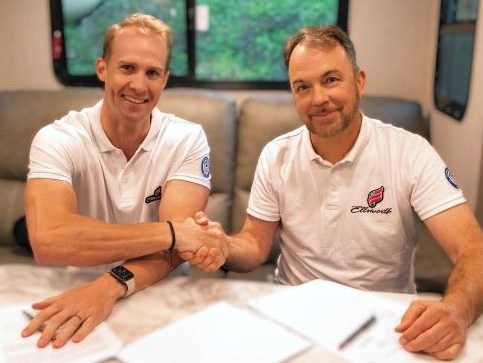 "I am delighted to announce the agreement and to have Tony on board," said Ellsworth CEO Rudi Pienaar. "Ellsworth's history of innovation is important to us, and having the founder of the company back in the design seat just feels right. Tony and I share a love of cycling, design and the Ellsworth brand. Most importantly, we agree on the manner in which Ellsworth should be run and operated for a sustainable business partnership, something which is key to the success of the company."
The agreement is intended to "capitalize on Ellsworth's track record of innovation and design with the company, including many which have been internationally patented and licensed to other brands over the years. The Ellsworth brand will continue to focus on the design and manufacture of top-tier mountain bikes, with an added focus on bringing selected manufacturing back to the US for future models," said the company.
Ellsworth, who owns e-mobility brand The Ride Bikes, said, "I have had a heart full of consternation for what happened to the brand over the last seven years of failed merger and acquisition activities. I've spent unquantifiable brain cycles on where I'd channel my love for MTB's, which is what drives my design energies. When Rudi and I met, I was brutally transparent about my concerns about putting my energies into something that didn't have sound foundations regarding a clear and transparent partnership operating agreement for what happens to a brand with my name on it. As we took time learning about each other's experience, vision and values, it became natural and easy to lay that foundation. The excitement about customer experience, great products and re-shoring manufacturing fueled the desire to be partners. I'm truly excited to be where we are today and for the future."
Photo courtesy Ellsworth Cycling