Vibram released a customized Carrarmato Lug Sole designed by Hiroki Nakamura to commemorate
Vibram's 80th Anniversary of the Vibram Carrarmato design.

Vibram collaborated with Hiroki Nakamura, pictured above, the Creative Director behind Visvim, a Japanese streetwear label founded by Nakamura in 2000 to commemorate Vibram's 80th Anniversary with a customized Carrarmato Lug Sole pictured above. The Visvim brand is famous for its iconic, cult classic FBR moccasin shoe, pictured below.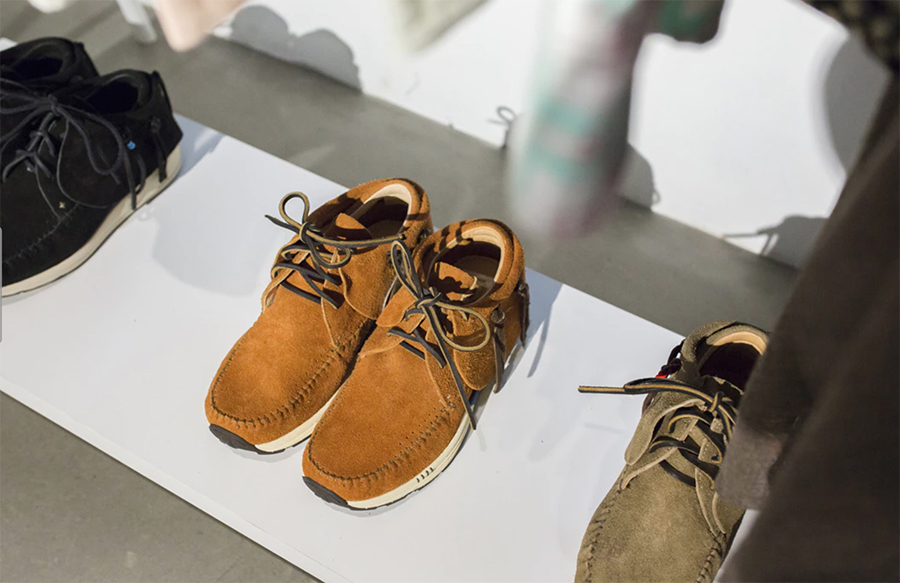 "We are excited to celebrate the 80th anniversary of our Vibram Carrarmato design through a special collaboration with such an innovative brand like Visvim. This limited edition collection celebrates over ten years of collaborations with Visvim and it represents the strong bond between us," said Paolo Manuzzi, General Manager, Vibram.
The Visvim Brigadier Boot and the Grizzly Boot, shown above and below, are made with Bison leather and vegetable suede, feature the Carrarmato Lug Sole and are available for purchase. Photos courtesy Vibram and Visvim