DTLR, acquired by JD Sports in May 2021, named Todd Kirssin as CEO while showcasing its new "Next Gen" retail concept. Both announcements come as the retailer celebrates its 40th anniversary.
DTLR, which merged with Sneaker Villa in 2017, now has over 240 stores in 19 states.
Kirssin joined DTLR out of college in 1999, starting as a footwear buyer. He has been president and chief merchandising officer since January 2020. His promotion coincides with the opening last week of DTLR's "Next Gen" flagship store in the Spotsylvania Towne Centre in Fredericksburg, VA.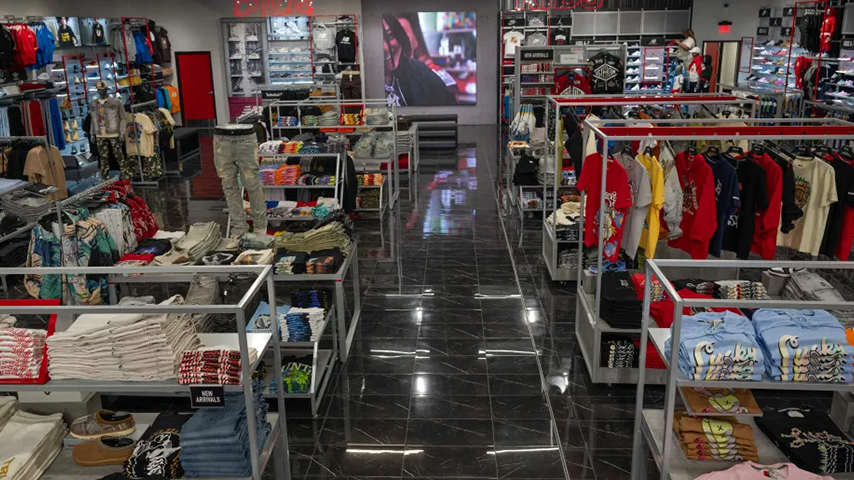 DTLR plans to roll out additional "Next Gen" stores measuring 7,000 square feet featuring digital ticker tapes to keep customers updated on exclusives and new arrivals, along with digital store monitors showcasing visuals from brand partners, community activations and lifestyle content of the latest trends and products.
The store's design also features a polished logo fascia application, key anchor points to have areas for communication and an open ceiling to increase with sleek lighting solutions. Integrated shelf illumination, standalone mid-floor brand capsules and other fixtures support the brand experience.
"As DTLR celebrates four decades of fashion and innovation, I'm thrilled to have the opportunity to help take the company into its next phase of growth, starting with the rollout of our cutting-edge retail concept," said Kirssin. "This 'Next Gen' concept marks the future of DTLR's retail presence as we look to engage customers not only with our products but the lifestyle we project and the communities we serve."
Photos courtesy DTLR