By Thomas J. Ryan
Dorel Sports' revenues grew for the third consecutive quarter as new models, particularly Cannondale, saw a good response in the marketplace, according to Dorel Industries Inc.
Dorel Sports includes Cannondale, Schwinn, GT, Mongoose, Cali, and Iron Horse.
Dorel Sport's revenues in the quarter in U.S. dollars reached $233.2 million, up 0.2 percent from $232.7 million a year ago. Excluding the impact of foreign exchange, the organic revenue increased 1.9 percent.
Gross margins in the segment rose to 24.0 percent from 20.7 percent. Operating profits reached $9.8 million against a loss of $232.1 million a year ago.
Adjusted operating profit increased to $13.6 million, up 164.5 percent from $5.1 million last year, excluding impairment losses on goodwill, intangible assets and property, plant and equipment, restructuring and other costs. The items included the impact of the divestment of the performance apparel line of business (SUGOI). On an adjusted basis, gross margins improved to 24.1 percent from 20.7 percent.
For the year, Dorel Sports' revenue increased to $909.0 million, up 2.9 percent year-over-year. Operating profit was $30.3 million compared to an operating loss of $229.1 million in 2018. Adjusted operating profit increased to $33.8 million from $19.9 million a year ago.
Pacific Cycle Group (PCG), which serves the mass channel, and Cali, its Brazilian bike business, both posted growth in the quarter. Revenue at Cycling Sports Group (CSG), which markets premium brand bikes to the IBD channel, slightly declined due to the timing of sales.
"Dorel Sports had another very good quarter," said Martin Schwartz, president and CEO, at Dorel Industries, on a conference call with analysts.
CSG'S North American key accounts had another strong quarter, posting organic growth, driven by holiday and online sales. Schwartz said an intensified focus over the last few years of product development continued to provide product that is consistently resonating with consumers.
"There is now a complete lineup of Cannondale E-bikes in all key bike categories," said Schwartz. "The product quality is class-leading, and we are experiencing growth simply by having new bikes where the brand was not previously available. Cannondale's world-class frame technology and engineering are being paired with the industry leaders in e-bike motors. This is important in the mature e-bike European market where competition is fierce and the expectation of performance and quality is high. The results speak for themselves as sales of Cannondale's E-bikes and other new models were up considerably in Q4."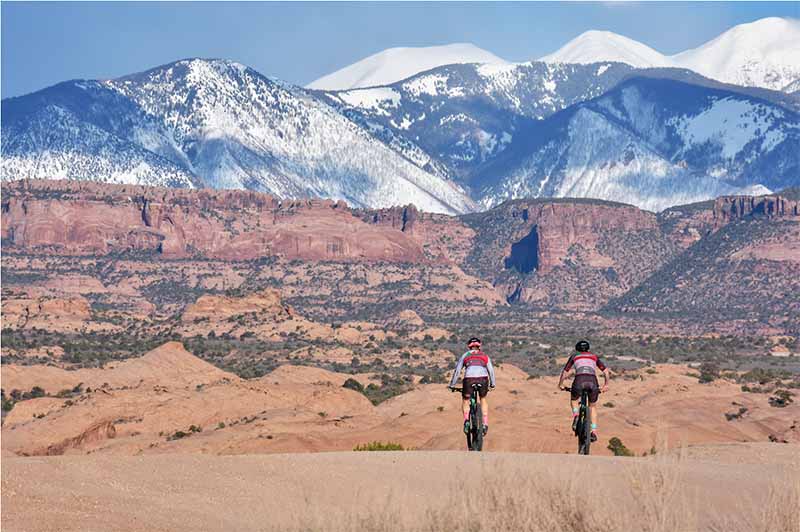 PCG's revenues rose on the back of strong POS at key retailers and robust e-commerce sales. There has been tariff relief on children's bicycles and this mitigated the year's earlier impact at PCG.
"Pacific Cycle also did well with considerable top and bottom line progress due to increased consumer demand," said Schwartz. PCG also implemented an important leadership reorganization in 2019, including naming a new president. Schwartz added, "The revitalized team now sets the foundation for a rapid and dynamic turnaround of the division."
Cali benefitted through the quarter from price increases on their models and improved mix on higher Cannondale sales.
Dorel also announced that in order to support its next level of growth, Dorel Sports is strengthening its European CSG operations, which will now be centralized in the Netherlands.
The existing assembly plant in Oldenzaal is being transformed into a state-of-the-art facility to more than double its current production capacity of Cannondale models and E-bikes and allow for an increased focus on premium products as demand increases. CSG's European headquarter is being relocated to Woudenberg on a new campus which will have an "excellent working environment" to further CSG's innovation and be closer to Amsterdam to access a "larger pool of talented people".
Said Schwartz, "We had excellent results in Europe in 2019, and the exciting changes we are announcing today will enable us to better serve our customers, boost our brand presence and further develop our culture. The reorganization is expected to be fully completed by year-end and will result in estimated restructuring costs of between $8 million and $10 million, of which $3.8 million was recorded in the fourth quarter."
Looking to 2020, Schwartz said the outlook for Dorel Sports "remains strong, and the segment is anticipating another good year. The China supply chain is improving, and product is expected to be increasingly stable as production gradually returns to normal."
---
Lead photo: Shannon Gibson, Cannondale Women's Bike Development Team Founder and Equipment Liaison. Photos Geoffrey Williams/Courtesy of Cannondale Kenda Women's Elite Team