Following an uproar across social media, Dick's Sporting Goods said it plans to "honor the price" of World Series replica jersey that were priced at $9.98 due to a pricing error.
The regular price to the items cost between $135 to $140 each, according to local media reports.
Dick's initially said it had the right to cancel any orders that were affected by pricing or promotional mistakes. Orders were cancelled and consumers complained across social media.
In response, Academy Sports & Outdoors sent out a message on Twitter on December 27, "We got you, H-Town. 50% off #Astros Championship Gear, excluding clearance."
On December 28, Dick's shifted course by honoring the deal. The company said in a statement, according to abc13 in Houston, "Our goal is to honor the price that was listed on our website for as many orders as possible. In case where the item ordered is no longer available due to the extreme demand, we will provide a discount on a future order."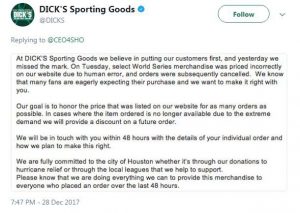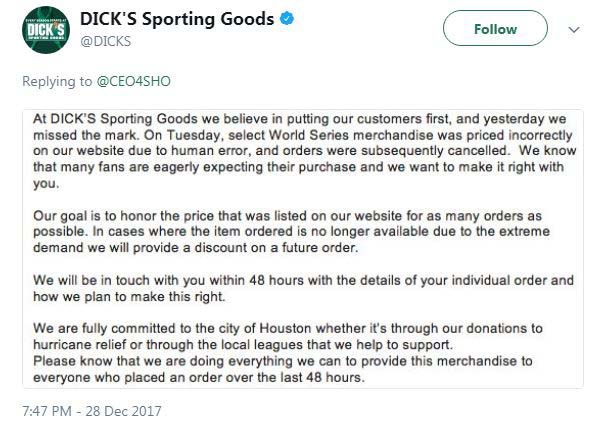 Photos courtesy Dick's Sporting Goods