The kayaker took home a variety of podium finishes and accomplishments including first place in the Coors Light Steep Creek Championship and freestyle competition.
Writer: Travis Poulin
Dane Jackson, son of Jackson Kayak founder Eric Jackson, showcased his skills as a paddling prodigy at the GoPro Mountain Games in Vail, CO over the weekend. The 23 year old took home first place in the Coors Light Steep Creek Championships on nearby Homestake Creek on Thursday and continued to rock the games by winning the freestyle kayak competition.
Freestyle kayaking showcases paddlers throwing tricks while surfing waves in kayaks. Tricks include spins, flips and technical moves that are judged on a variety of levels. Jackson also placed fourth in the Coors Light Down River Spring kayak race.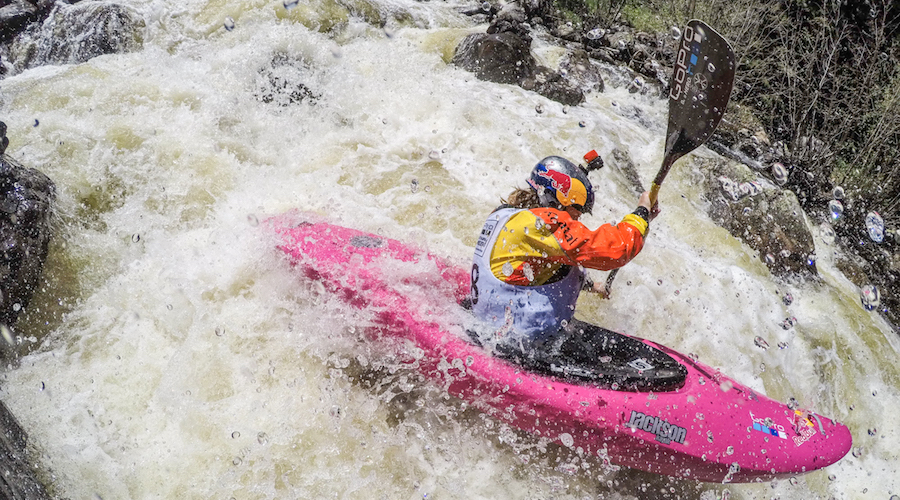 Jackson was arguably the most dedicated whitewater competitor at the event as he also competed in the Stand Up Paddleboard (SUP) competitions where he placed seventh in the sprint race.
Dane was not the only Jackson family member competing in the games, his older sister and reigning women's world champion, Emily Jackson posted the top women's score in the freestyle whitewater competition on Friday.
The brother/sister duo both paddle Jackson kayaks that they, along with their father have designed over the years. The Jackson family is one of the most well-known kayak manufacturers in the industry and have been pioneers for the sport of whitewater.
Whitewater was not enough competition for the Jackson family at the games as they took to competing on foot as well. Dane competed against his brother-in-law (Emily's husband) and world champion kayaker, Nick Troutman in the TriggerPoint Ultimate Mountain Challenge and the two completed the Superfeet Apres 5K during the weekend.
Photos courtesy Dan Davis