Rob Kaplan, pictured below, launched Dakine from an old Cannery Building on Maui in 1979
with one product, the Surf Leash.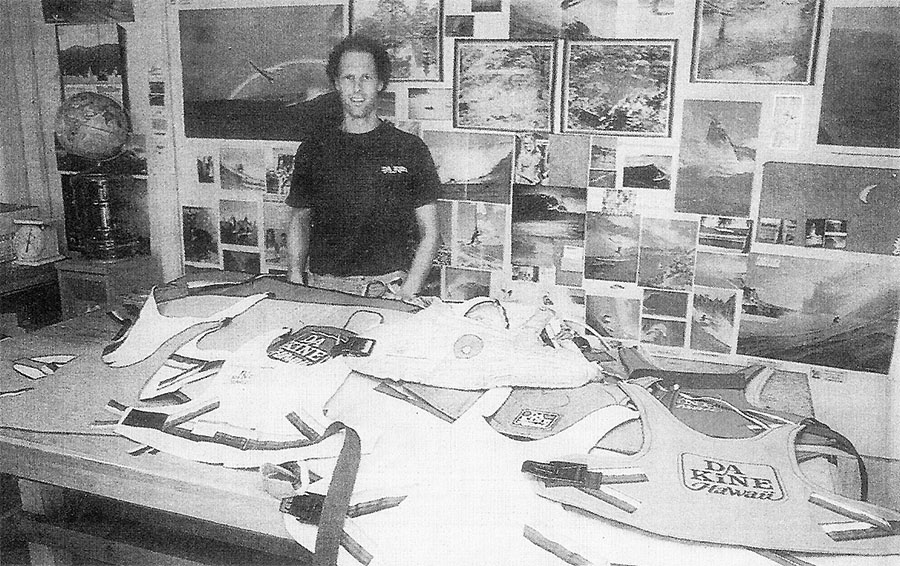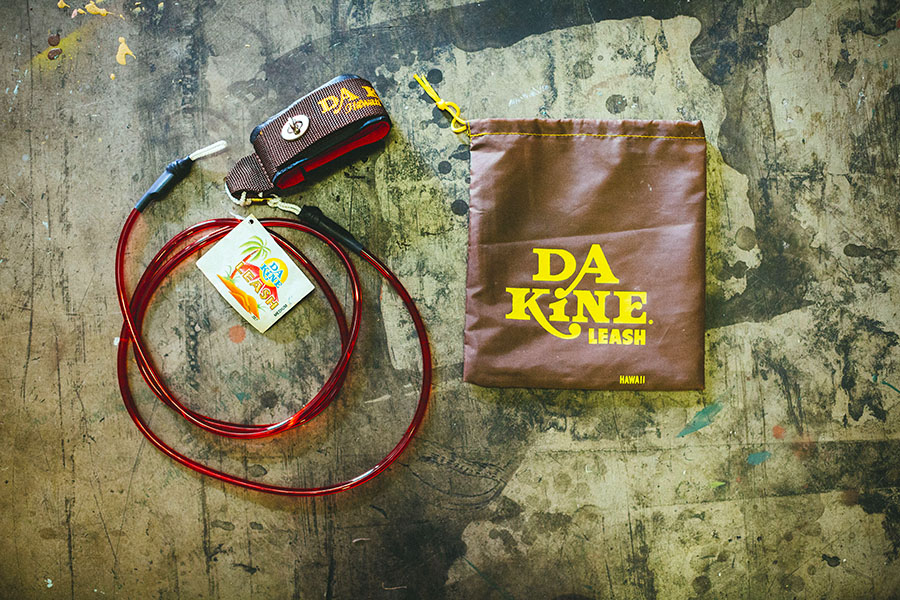 It took many revisions to get the product ready for production; Kaplan would take competitor leashes, tie them to the back of his truck, then tie them to a tree, rev up his truck, and based on whatever snapped, he would then work to make his leash better and stronger—all in an effort to provide customers with one surf leash, pictured left,  to help people stay safe in the water.
Next year, Dakine is ready to celebrate 40 years in the industry with a complete range of active outdoor lifestyle products including outerwear, apparel, sport-specific and lifestyle backpacks, bags, travel gear, accessories—all available worldwide. That's a big leap from one surf leash and a single idea … a testament to the power of entrepreneurship.
To celebrate the brand's 40th Anniversary, Dakine created the Cannery Collection, shown in the lead photo, for Spring 2019 using the original logo and color palette and some of the brand's original patterns with an updated twist. From outerwear to accessories, every category in the Dakine family of products will go to market in 2019, showing off a little something from the brand's heritage. And, depending on the type of item, there will be special bells and whistles taking you back to the day the brand first launched.
In addition, Dakine will offer a product called Friendly Foam, the first biodegradable Surf Traction Pads on the market. When the lifecycle of a customer's board has seen better days and ends up in the landfill, the Traction Pad will biodegrade within 18 months. This speaks to Dakine's continued evolution in surf and the brand's commitment to protecting our oceans through sustainable efforts.
Today the brand is headquartered in Hood River, OR, with sites set on evolving the brand another 40 years.
Photos courtesy Dakine