Take your Fourth of July to the next level with the limited edition Croakies collection just for the holiday. The Red, White & You series of seasonally inspired prints are featured on the Original Croakies Neoprene Sunglass Strap Suiters and Belts shown below.

•••
American Feathers Croakies
Let freedom fly.
—Did you know the bald eagle's eyesight is estimated to be 5 to 6 times sharper than that of a human and they are capable of seeing over 1-1/2 miles away?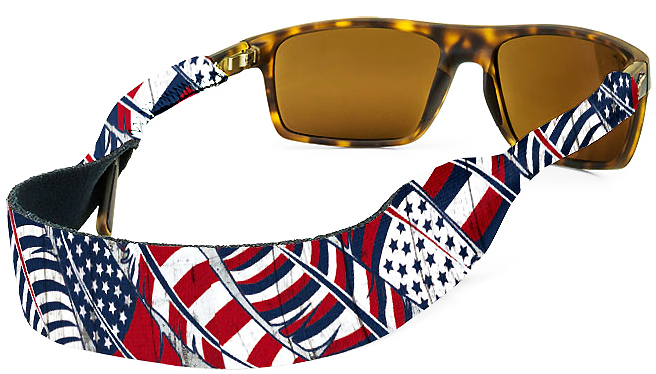 Vintage Flag Croakies
Celebration of old glory.
—Did you know there have been 27 official versions of the American flag, each with a different number of stars?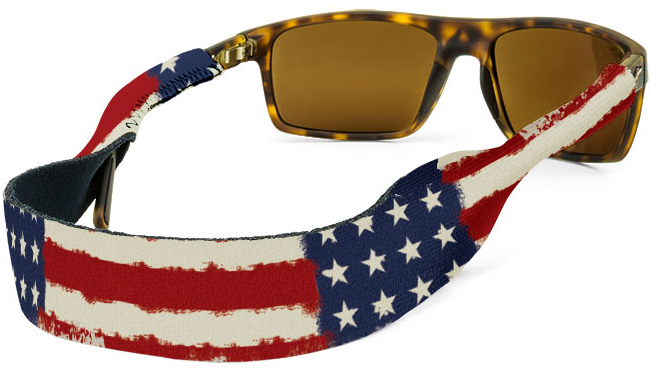 American Feathers Suiters
Where liberty dwells.
—Did you know that bald eagle nests are about 5 to 6 feet in diameter and 2 to 4 feet tall?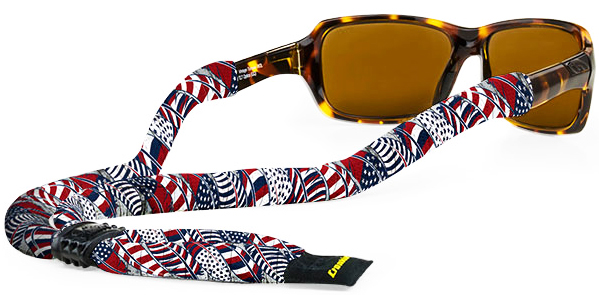 Vintage Flag Suiters
Old Glory.
Did you know, that red, white and blue were chosen as the colors of the U.S. flag to represent Valor (red), Liberty and Purity (white), and Justice and Loyalty (blue)?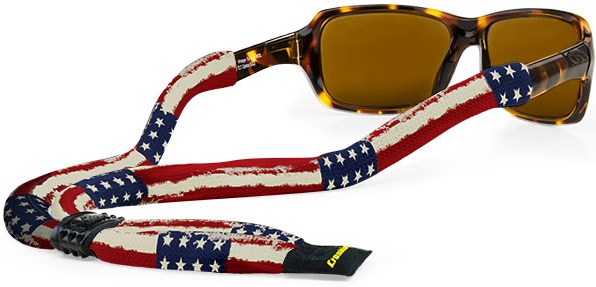 American Feathers + Vintage Flags Croakies Belts*
Stars and Stripes Forever.
—Did you know that the 50-star pattern was created by a high school student from Lancaster, Ohio?

*Croakies belts are proudly Made in Bozeman, MT of 100-percent recycled water bottles and Cut-To-Fit. You can customize your belt further by selecting one of eight different color buckle options. Photos courtesy Croakies