Copper Mountain last weekend hosted its sixth annual Winterbike, a night mountain bike race, in cooperation with Cloud City Wheelers of Leadville, CO.
The race was part of  a Cloud City Wheelers race series occurring throughout the winter in and around Leadville. Utilizing groomed nordic ski trails, groomed singletrack and snowmobile trails, the races are a great way to keep riding and racing during the off-season. Three of the races, like Copper's Winterbike, are held at night.
A typical course is 12 miles with a mix of spine-tingling conditions, and all proceeds from the race series go towards Cloud City Wheelers advocacy efforts. The races end with food and beverages, laughter and good times. The website for the 2017 Winter Mountain Bike Race Series urges potential participants to "Come on up and enjoy the ride!"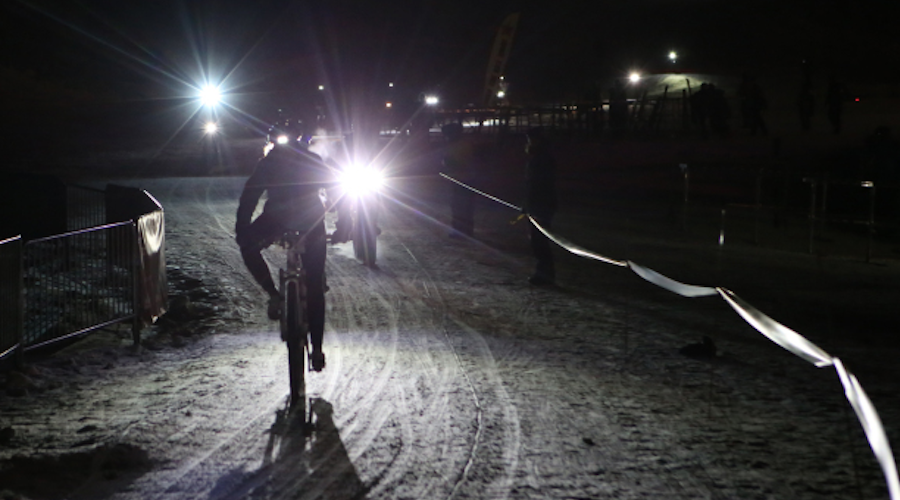 At Winterbike on February 18, adults ponied up $20 for the after-dark race from Center Village to East Village and back, concluding with an after-party complete with fireworks. All proceeds benefitted cycling in and around Leadville/Lake County.
For more information on the winter mountain bike race series, visit cloudcitywheelers.com/events-rides/.
Photos courtesy Copper Mountain