Hop on your tauntaun and grab your lightsaber – a collection of limited-edition jackets inspired by "The Empire Strikes Back" is blasting off this Friday.
Writer: Carly Terwilliger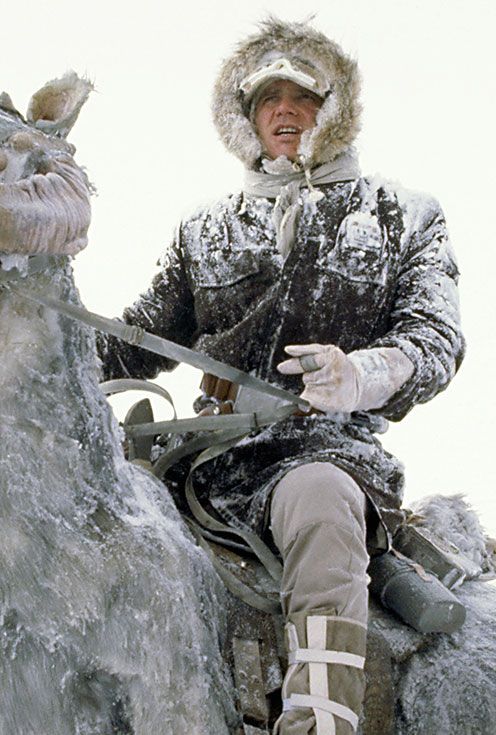 A year after Columbia Sportswear released an apparel line to coincide with the release of "Rouge One: A Star Wars Story," it's heading back to a galaxy far, far away.
Three limited-edition jackets inspired by iconic characters in "The Empire Strikes Back" will be available in limited quantities on columbia.com/starwars and at Columbia's brand retail locations in the U.S., Canada, Europe, China, Hong Kong, Japan and Korea beginning Friday, December 8.
Although airwaves have been flooded with commercials featuring Rey, the heroine of "The Force Awakens" and the upcoming "The Last Jedi," Columbia is hearkening back to the beloved characters of the original trilogy with this latest installment. Influenced by the costumes worn by Han Solo, Princess Leia and Luke Skywalker on the ice planet of Hoth, the Echo Base Collection features enough tech to keep you warm on the slopes – but no guarantee about protection from AT-AT walkers, Imperial probe droids or Wampas.
Columbia's designers worked with Lucasfilm and the archives team to capture and incorporate details of the original jackets worn in the classic film.
The Leia Organa Echo Base Jacket is a versatile jacket and vest combination crafted out of a durable, water-resistant, cotton-blend fabric and insulated with Omni-Heat Reflective lining.
The Luke Skywalker Echo Base Jacket is a water-resistant jacket and vest combination with a stowable hood featuring Omni-Heat Reflective insulation to conserve body heat.
The Han Solo Echo Base Parka is rugged and durable with insulated with Omni-Heat Reflective lining. The jacket features multiple closures, a leather Rebel patch and quilted faux-fur trimmed hood.
After consulting the Star Wars archives, Columbia drew inspiration from the original on set Han Solo dark brown jacket worn on planet Hoth. In honor of this epic film, Columbia produced an extremely limited run of the dark brown Han Solo Archive Edition parkas. Further, Columbia has collaborated with Harrison Ford in this endeavor to raise funds for Conservation International, a global organization dedicated to the protection of nature.
Ford hand-signed each of these brown Han Solo Archive Edition parkas, and Columbia will donate 100 percent of the proceeds from their sale to Conservation International. For more information on how to purchase or to enter to win one of these iconic jackets, go to select Columbia Brand Retail Stores to sign up.
To commemorate the 1980 release of "Star Wars: The Empire Strikes Back," only 1,980 jackets of each style in the broad Echo Base Collection were produced. These premium jackets are individually numbered and contain several references to Star Wars and the characters who wore them.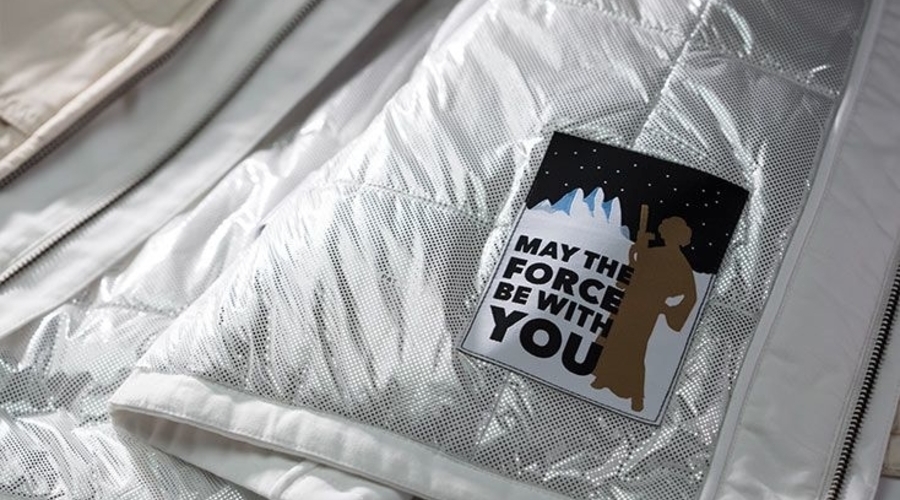 Photos and videos courtesy Columbia