Columbia Sportswear announced that it hired Pri Shumate as chief marketing officer for the Columbia brand. Shumate will report to Joe Boyle, executive vice president and president of the Columbia brand, effective March 14.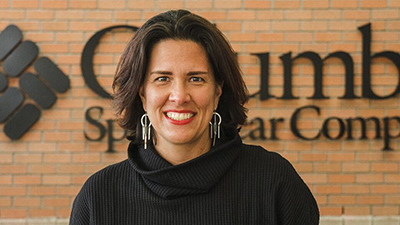 "Pri is a consumer-obsessed marketing leader with global experience in demand creation," said Boyle. "I feel certain that her background and dynamism will help drive continued growth for the company."
Shumate, a veteran of the active outdoor industry, joins Columbia from Airbnb, where she was head of marketing experiences and Olympics. Before that, she was chief marketing officer at the World Surf League and Hurley, respectively, after 14 years at Nike working in branding and marketing manager roles.
Shumate said: "I hope to educate people on the quality of our products and the values of our brand and to harness our team's creativity to inspire people to go outside, fulfilling Columbia's mission to unlock the outdoors for everyone."
Photo courtesy Columbia