Creating A Vision For The Future Of Land Conservation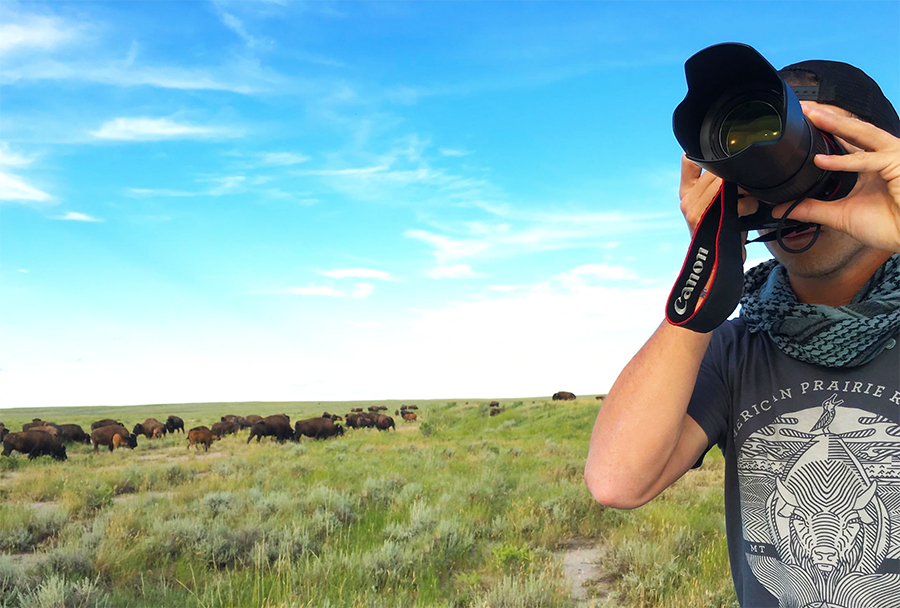 In central Montana, American Prairie Reserve, APR, is creating what will be the largest nature reserve in the U.S. When complete, it will protect nearly 3.5 million acres of prairie ecosystem, and will be the largest land preserve in the continental U.S. (for comparison, Grand Teton National Park is 310,000 acres).
Funding for the APR is coming from a global audience to bring together existing public lands to forever preserve America's heritage by restoring a complete and fully-functioning prairie ecosystem for both human and wildlife.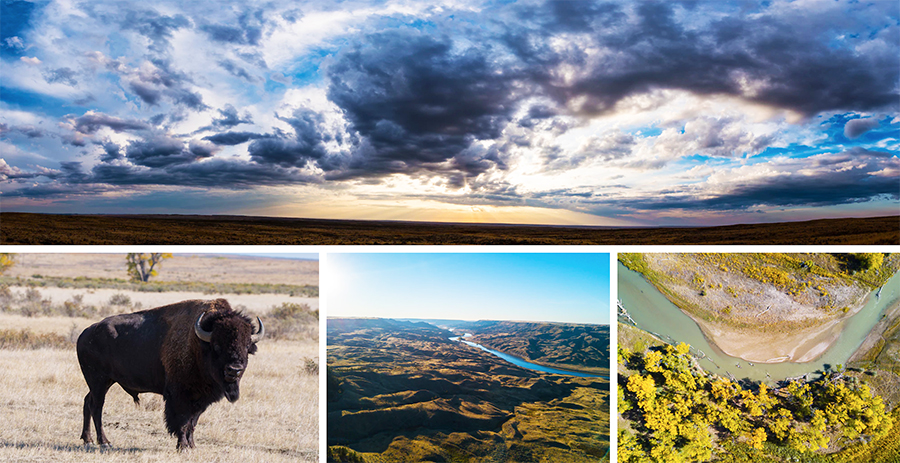 A hut system, in the construction phase, will connect 200+ miles of Reserve trails for public access. Two are currently completed.

This past fall, Stio traveled to Montana to experience the beginnings of the hut system, located in the PN Ranch, and to enjoy the beauty of the land that the Reserve is working hard to restore and preserve. Reservations open to the public this spring at AmericanPrairie.org/huts.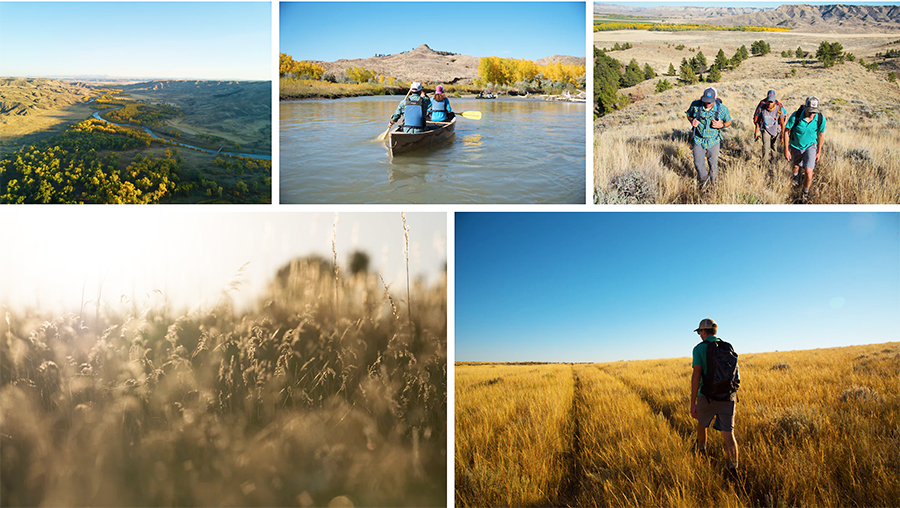 —•—
Designed in collaboration with American Prairie Reserve, Stio launched the Lone Tree Shirt, Tee & Trucker this spring, pictured below. A portion of proceeds will go to supporting the Reserve. Learn more about the project at AmericanPrairie.org.
The American Bison
The American Bison is making a historic comeback on Montana's prairie and the APR is asking the federal government to provide them additional room to roam. The public has a 30-day window (April 9-May 9) to submit comments to the Bureau of Land Management (BLM) in support of this proposal.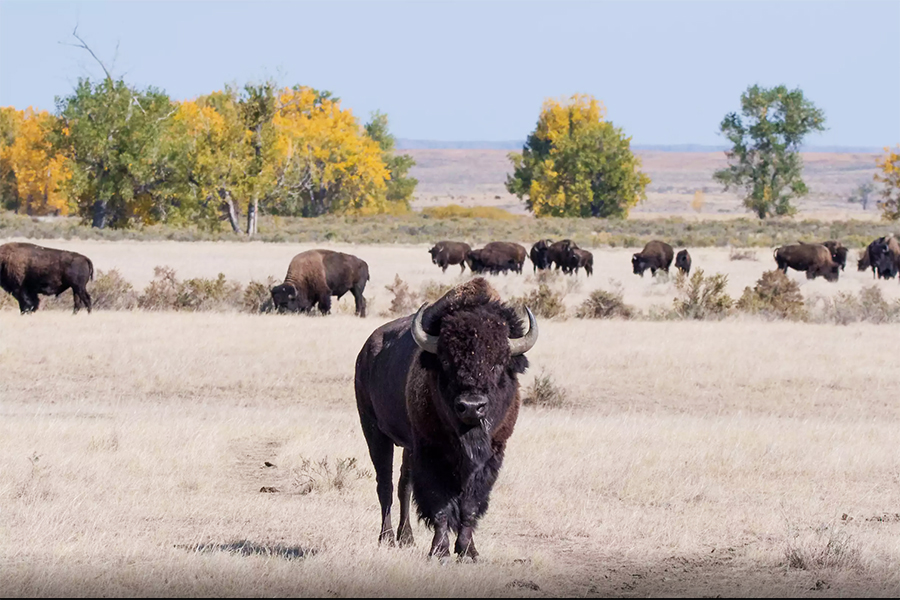 Log on here and use the form on the page to submit your comment. You can compose and send your message from your personal inbox (send to blm_mt_scoping_ncmd@blm.gov with the subject "APR Scoping Comments") or you can mail your written comment to APR Scoping Comments, Malta BLM Field Office, 47285 US Highway 2, Malta, MT, 59538. Please note that all submitted comments become public information and may be shared or published by the BLM.
Photos courtesy American Prairie Reserve