Each pair of Adidas x Henry Poole sneakers are presented in a limited edition wooden shoebox and garment bag.
The idea of a sneaker collaboration with the longstanding Savile Row tailer Henry Poole might not be the first thing that comes to mind when you think sneakers, but the seven-generation bespoke tailoring firm fell into the project by happenstance, sparked by a conversation with Adidas Global Senior Product Manager, Patrick Reinhardt, a long time client. Principals Simon Cundey and Tom Pendey of Henry Poole, give us a closer look at the process behind the venerable suitmaker and their collaboration with Adidas. Click below to watch the video of  how it came to be.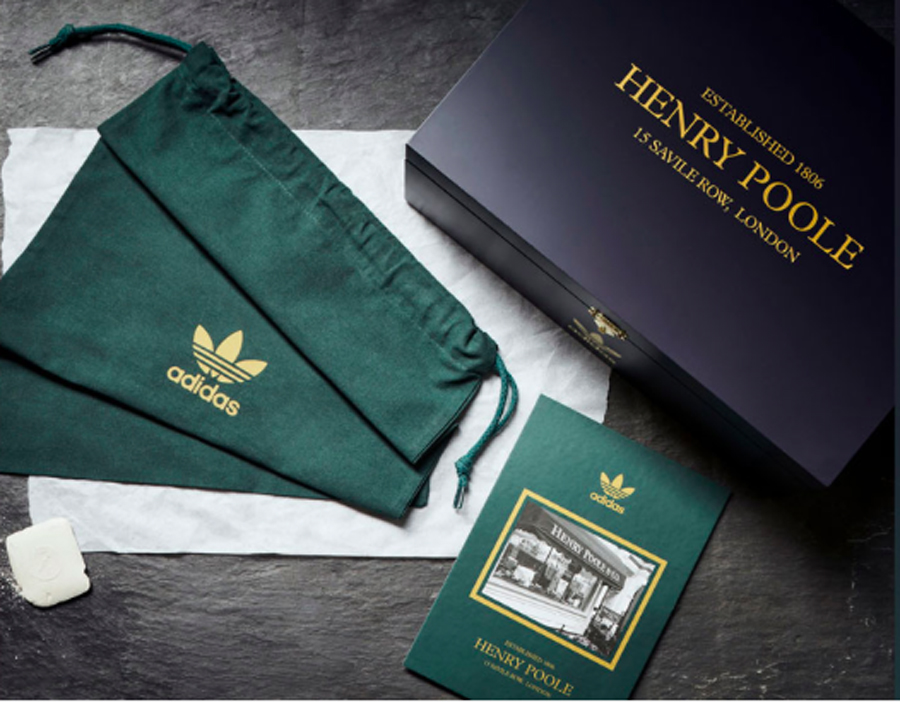 On July 21st the first of two sneaker designs went on sale via UK-based Size? sneaker chain. The second release of the collaboration hit the market and their online sales platform August 4.
Photos and video courtesy Adidas x Henry Poole