The Sunday Best collection features nine cleats with four themes – gator, paisley, suede and tux.
Writer: Carly Terwilliger
"Coach Snoop" lent his expertise to the rollout of Adidas Football's Sunday Best cleat collection, featuring the 2017 Adizero 5-Star 6.0.
In a video on the brand's Twitter feed, Snoop Dogg introduced the collection with his signature style.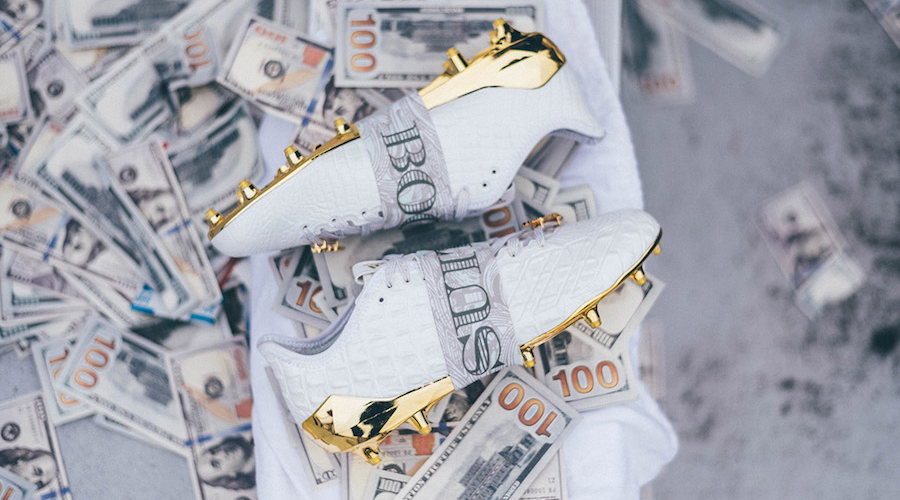 Inspired by the polished, high-end fashion that athletes don as they enter the stadium for game day, the collection gets players "Suited N Booted" with tailored suits, paisley ties and pocket squares, custom suit linings, watch bands, jewelry and dress shoes.
The collection features nine cleats with four themes – gator, paisley, suede and tux – to help every player find a cleat that fits their style.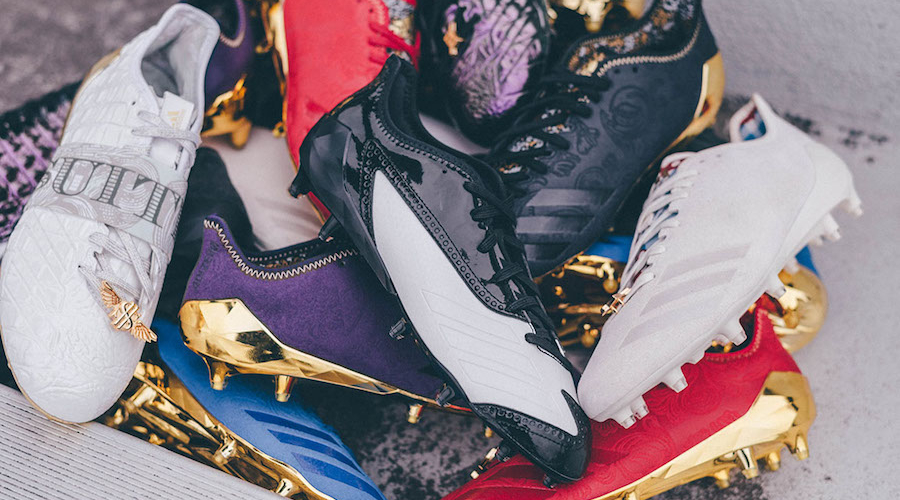 The Gator Cleat is highlighted by the 2017 Snoop cleat, which is styled off of his white and gold jewelry collection. A second colorway features iridescent purple gator-like materials.
The Paisley Cleat takes its inspiration from silk suit jacket linings and pocket squares and is available in royal blue, red, purple and black. The upper is emblazoned with a paisley and floral pattern and accented with a black, gold and white paisley tongue that mimics the look of a tie underneath a suit coat.
The Suede Cleat has a clean, plush look in a black or white suede colorway featuring a matte finish and a pop of gingham on the tongue. And to cap off the collection, the Tux Cleat has – fittingly – a black and white patent leather tuxedo look.
The special edition 2017 Adizero 5-Star 6.0 Sunday's Best cleat collection is now available at Adidas.com, Eastbay.com and DicksSportingGoods.com.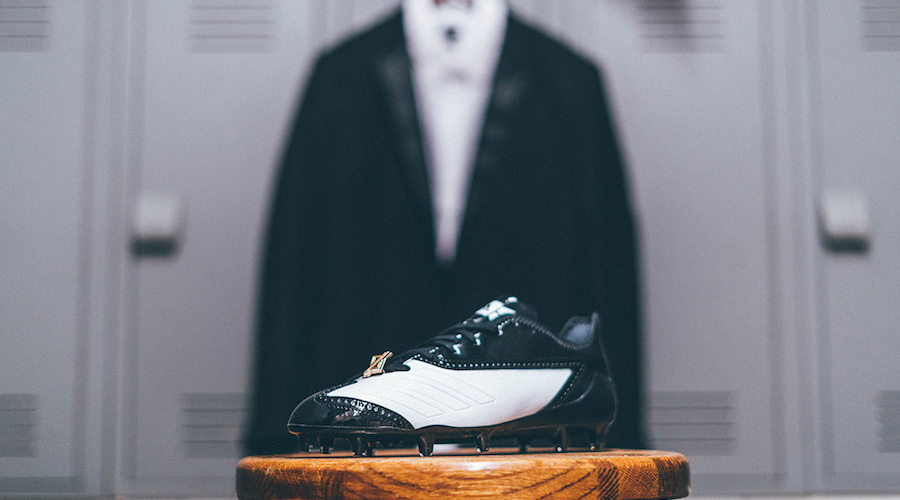 Photos courtesy Adidas