With its first store soon to reopen and an upcoming relaunch of its website, the new owners of City Sports are making progress toward its goal of reestablishing the athletic chain in urban centers.
The former Boston-based chain filed for bankruptcy in October 2015 and all 26 of its stores were liquidated by early 2016. The rights to the name as well as customer lists were acquired for $400,000 by Brent and Blake Sonnek-Schmelz, who also run Soccer Post, the largest chain of soccer stores in the U.S. with 31 locations. The business is based in Eatontown, NJ, close to Asbury Park.
The brothers acquired the business because they were regular customers of City Sports' stores while in graduate school in Philadelphia.
"We didn't know anything about the business, but it felt like a local store in Philadelphia and everybody wore the t-shirts," said Brent Sonnek-Schmelz. The two ended up in the sporting goods business with Soccer Post and felt City Sports still had a sound business model despite its trip to bankruptcy court.
Said Sonnek-Schmelz, who is overseeing City Sports' comeback while his brother focuses on Soccer Post, "We felt this is a great brand and there is no reason why they should go away. So we did some research and realized it was going under for no fault of the brand or its connection with consumers. It was just some poor decisions by the private-equity ownership."
In 2008, City Sports was acquired by Highland Consumer Fund and ambitious growth plans were announced. The late Thomas Stemberg, who founded the Staples office supply chain and was managing general partner at Highland, predicted at the time that City Sports could eventually grow nationally to 300 locations.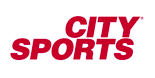 The new ownership has several changes planned to address what they feel were missteps by prior management as well as new retail dynamics brought on largely by online selling.
The reopened City Sports stores are expected to be smaller, refocus back on urban locations, have a narrower mix and overall emphasize fitness and training categories. Benefiting from vendor drop-shipments, online also promises to be a bigger component of the business.
The shift to focus on urban locations comes after the bankruptcy was partly blamed on the underperformance of newer, suburban locations that placed the chain in closer competition with big box stores. Barring overwhelming success, the new owners plan to open no more than 10 stores to serve as a complement to online sales.
The first store is scheduled to open by February in Eatontown where City Sports is now based, and it's expected to be the only suburban location.
"We're opening that store because obviously it's where we are and we can start experimenting and testing without a lot of risk since we own the real estate as well," said Sonnek-Schmelz. "After that, all our stores will be city-based in Boston, New York, Philadelphia and DC."
The reopened stores are also expected to be under 5,000 square feet. Following an overall retail trend toward ever-bigger stores at the time, many of City Sports' recent openings were closer to 10,000 to 15,000 square feet. Said Sonnek-Schmelz, "They were way too big. They didn't need to have that much inventory; they didn't need to dedicate that much space to stuff that doesn't sell through."
For example, some of the former stores gave approximately 500 square foot of space to racquet sports, a category contributing under 3 percent of sales. Stated Sonnek-Schmelz, "The old City Sports was trying to be a small format Dick's and that just doesn't work. I'd rather have really tight inventory, good display, good presentation, great customer experience and really just focus on what sells."
Besides racquet sports, ball and bat sports categories are expected to be narrowed or eliminated from the in-store mix.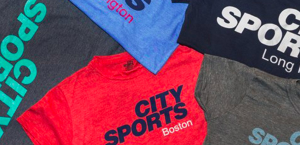 Overall, City Sports' focus will be on "training and fitness and some outdoor" and essentially reverts back to serving the city-based athlete that Mike Kennedy and Eric Martin initially targeted in founding City Sports in 1983.
"What we can do is offer a small, much-more-curated selection for more of the casual- athlete, weekend-warrior type who does want to play and be an athlete but isn't the serious, $3,000-a-year customer," said Sonnek-Schmelz.
He describes the City Sports target customer as a city dweller ranging between 25 to 45 years old "who wants to stay fit, be social and have fun, in an active-athletic lifestyle." Beyond runners, City Sports may address the active needs of those heading to the gym, participating in classes such as yoga, spin or CrossFit, or requiring gear in their local intramural basketball league.
Much like the founders, Sonnek-Schmelz believes the urban athlete remains a largely untapped market. He said, "Being that that active person is a part of who he or she is and by focusing on that we can actually provide a niche that's really not being served. There's lots of run specialty, there are places like Dick's and Modell's. But there's not really someone serving that athletically focused, city-based person."
What will be new to the City Sports' model will be expanded online assortments well beyond its in-store selection, backed by vendor drop-shipments. These include categories such as equipment that aren't in the store as well as a broader apparel and footwear offerings.
Said Sonnek-Schmelz, "If you take yoga pants, instead of offering two to three different brands in a few styles, we can offer 10 to 15 brands online if we so choose. And then for our own purchases, we'll purchase the ones that are truly successful."
For consumers, City Sports ultimately provides a "better experience" through drop-shipments by being able to provide a greater variety of offerings online. While having additional colors, sizes or styles from brands already carried in the store is beneficial, Sonnek-Schmelz believes the bigger benefit is being able to offer ample offerings from scores of smaller brands. He added, "You can get all those brands and products and have this huge volume that would be impossible if you were to warehouse it yourself."
City Sports gains a sale by being able to sell additional items on its site and having broader selections should expand website traffic.
Besides increased availability of product, the other primary benefits from drop-ship is cash management. Cash not tied up in purchasing, holding and storing inventory can be used to find and retain customers. Sonnek-Schmelz believes part of City Sports' liquidity challenges was that working with over 400 vendors created "ridiculous amounts of inventory." Purchasing directly from 150 and drop-shipping from rest would have "put them in a significantly better cash position without any effect on the customer experience."
Drop-shipping can be a complicated process since up-to-date inventory has to be available to ensure that any purchased drop-shipped item is available in the vendor's warehouse. Since the customer will blame City Sports if a shipment goes wrong, rules and performance metrics are also required to ensure drop-shipments run smoothly.
That's why City Sports has partnered with RevCascade, an e-commerce marketplace automation platform. RevCascade's interface provides real-time data on inventory availability and customer service issues on the vendor side.
"They help make those problems more seamless and more transparent," said Sonnek-Schmelz. "I need to know, for instance, that something is going to be in stock if it's not for sale on my site. So those inventory integrations become critical with drop-ship as opposed to a once-a-day sales spreadsheet update. We can focus on providing service to customers instead of worrying about the technical backend."
Sonnek-Schmelz said since most vendors have e-commerce, they're generally able drop ship but issues can come up. Said Sonnek-Schmelz, "Is there going to be hiccups in logistics and fulfillment? Yes. But we have to work with them and make sure that they maintain our expectations on customer service."
With the benefit of drop-shipments, online is expected to represent at least half of City Sports' sales. Said Sonnek-Schmelz, "The store and online will be mutually beneficial. The key for us is that the store introduces the brand, but then the customer can choose where and when to buy."
City Sports still plans to use a hybrid model of inventory management in fulfilling some orders by purchasing inventory in the traditional wholesale arrangement as well as others through drop-ship. Sonnek-Schmelz said, "We will always be a company that buys and holds inventory both for our stores and online selling."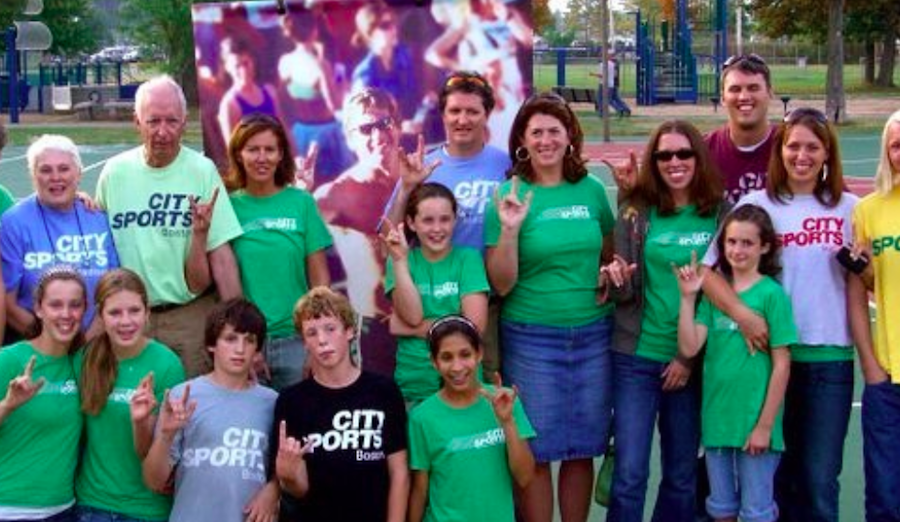 Beyond the new store in Eatontown and the soon-to-launch "much more robust and engaging" online site, City Sports is in discussions with numerous larger and smaller vendors in the space and expects to add "a ton" of vendor partners in coming months. The website's three primary vendors are Adidas, New Balance and Under Armour.
Locations are being explored in Boston, New York City and Philadelphia with a goal of having at least one permanent location open by the end of 2018. One challenge is the rent in cities and Sonnek-Schmelz suspects they'll come down with the ongoing shakeup across retail. He said, "Landlords have to rethink their reality. Just because rates have gone up over the past 10 years doesn't mean they're going to continue to go up in the future."
Community will also be a focus. City Sports has already restarted the Run Club in Boston and expects to do the same around every store. The retailer will look to partner with brand ambassadors as well as trainers and fitness professionals in its target cities, as well as host events and form charitable partnerships.
City Sports has also used temporary pop-ups to help former City Sports fans rediscover the brand. The online site quietly launched in late 2016. Said Sonnek-Schmelz, "Our engagement with our consumers is ramping up. We still sell a ton of City Sports t-shirts, so we know the brand is real and people are excited to see us back."
Sonnek-Schmelz likewise remains confident that the vendor community will return as well.
"We have a customer list and a customer base that everybody wants," said Sonnek-Schmelz. "We have no financial difficulty. We're just going to keep growing and become as big or bigger than City Sports was in the past."
Photos courtesy City Sports