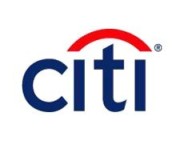 Citi will become the title sponsor of the Miami Beach bike share program – Decobike – and enable a major expansion of the system to Downtown Miami and Coconut Grove.
The current program launched in 2011 with 1,000 bikes at 100 stations throughout Miami Beach. The expanded 'Citi Bike program, which will feature a total of 1,750 bikes at 170 stations, will launch in November 2014. Citi will be title sponsor of the program for at least five years, and Decobike will continue as the program operator.
Citi is thrilled to introduce Citi Bike in Miami and enable the expansion of the program from the beach to destinations throughout the Downtown area, said Heather Cox, Chief Client Experience, Digital and Marketing Officer for Global Consumer Banking at Citi. As we know firsthand from our experience with Citi Bike in New York, bike share programs are a convenient, healthy and sustainable way for people to travel within the city. Citi Bike Miami offers a new way for Citi to be a part of peoples everyday lives, and we are proud to align ourselves with it.
The bike share program on Miami Beach has been a tremendous success these last several years, and now thanks to Citis participation, we will be able to expand the program Downtown, said Decobike Chief Marketing Officer Colby Reese. The Citi Bike program will provide a new and healthy way to get in and around Downtown Miami and to and from the beach for Miami residents and tourists alike.
The Miami Beach bike-share program has been highly successful since its launch more than three years ago, with 4.5 million rides taken to date. With the expansion, in addition to providing access to locations throughout Miami Beach, the Citi Bike program will soon provide connections to new destinations, such as Bayside Marketplace, American Airlines Arena, Miami Performing Arts Center, Pérez Art Museum Miami, Bayfront Park, Coconut Grove, Mary Brickell Village, Wynwood and Miamis financial district.
As a result of working closely with officials in Miami and Miami Beach, we are very excited to deliver a large and robust bike sharing program with a regional presence that will operate as one of the nations most heavily used systems, said Decobike President Ricardo Pierdant. We thank them for all of their support.
The ongoing revitalization of Downtown Miami brings together a world-class business district with a vibrant residential community and a flourishing hub for arts, culture, sports and retail, said Miami Mayor Tomas P. Regalado. Citi Bike aligns with that growth by adding a valuable and sustainable transportation network that will enhance access to destinations and reduce congestion throughout the area.
Citis sponsorship of the Miami bike share program builds on the success of its title sponsorship of the Citi Bike program in New York City, the nations largest bike share program that launched in May 2013. In its first 16 months, Citi Bike riders in New York took more than 13.2 million trips and traveled more than 23 million miles.
Citi Bike Miami provides hourly, monthly and annual membership options at varied price points. As with the Citi Bike program in New York, those who use their Citi credit or debit card to purchase an annual membership will receive a $15 statement credit. In addition to the new bikes and stations to be rolled out Downtown in November 2014, new Citi Bike bicycles and equipment will be installed at existing Miami Beach locations throughout 2015. For more information, visit citibikemiami.com.
As Citi continues to grow in Miami, we want to support quality of life initiatives, enhance our engagement with existing and prospective clients and increase our visibility throughout the city, said Citi Retail Banking Miami Market President Diane Ryan. Citi Bike Miami and our new partnerships with New World Symphony and the City of Miami are examples of new ways we are doing that.