At the 2022 NRF Big Show, top executives at JD.com and Authentic Brands Group (ABG) discussed how pervasive, mobile and big the opportunities are surrounding Chinese shopping festivals.
Harlan Bratcher, global business development head, JD Fashion at JD.com, known in China as Jingdong, said the two best-known Chinese shopping festivals are 618, held annually from June 1 to 18 and celebrates the founding of JD.com in 1998; and Singles Day, held on November 11.
However, he said China holds about two such shopping events each month, including Tomb Sweeping Day, held on April 5; Lantern Festival, on February 15; Dragon Boat Festival on June 3; and Teachers Day on September 10.
In all, the shopping festivals have elevated the number of shopping occasions in China to about double the number of traditional shopping occasions in the U.S. retail calendar, including Valentine's Day, Easter, Halloween, and Christmas.
Bratcher said the shopping festivals are "marketing founded," but they've become significant events Chinese consumers plan around and call-to-action triggers that brands and retailers can capitalize on. He said, "They're massively important to the Chinese."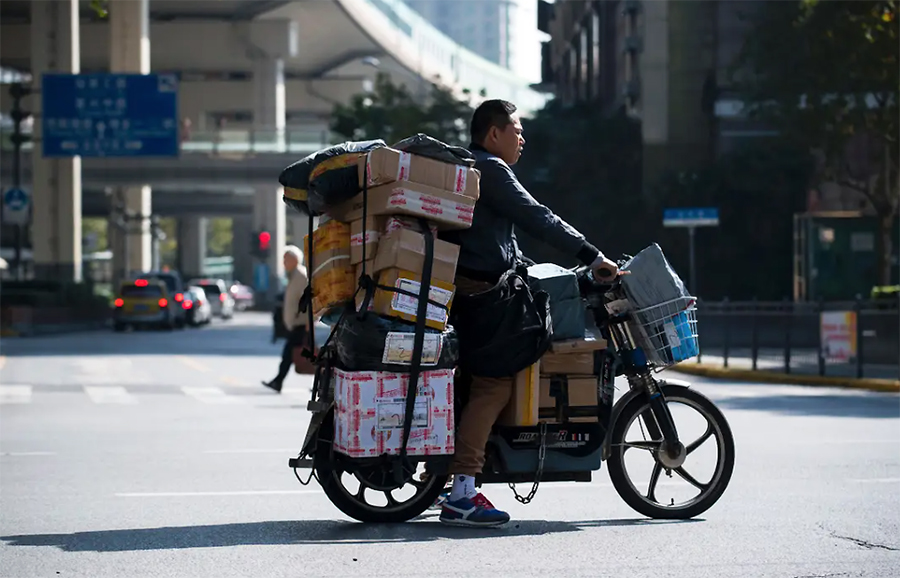 "If you think of 618 or 111, it's an excuse to shop,?" said Nick Woodhouse, president and chief marketing officer at Authentic Brands Group, a management firm with more than 30 brands. "Which is terrific and very similar to Mother's Day and Valentine's Day [in the U.S.]."
Such shopping festivals are expected to some degree to migrate to the U.S. as well with China, for instance, turning the global day, International Women's Day, held on March 8, into a shopping festival occasion. International Women's Day originated from labor movements in North America and Europe during the early 20th century.
"Any shopping festival or day that is not clearly created by a lobby has legs," said Woodhouse.
In China, however, the action around shopping events is driven by mobile phones, with the Chinese consumer significantly more accustomed to shopping on their mobile phone.
Bratcher said that for the full year 2020, JD.com generated U.S. $114.9 million in revenue, making it the largest retailer, both online and offline, in China and the third-largest Internet company worldwide.
"Ninety percent of those sales were by a mobile phone, not on a laptop, not at a desktop computer, on a mobile phone," said Bratcher. "Chinese are highly, highly mobile and digital…So these big events are very important to retailers and brands."
The events also offer massive sales opportunities for Western brands due solely to the size of China, which has a population of 1.4 billion compared to 330 million in the U.S. In China, 165 cities have at least 1 million residents versus only ten cities in the U.S.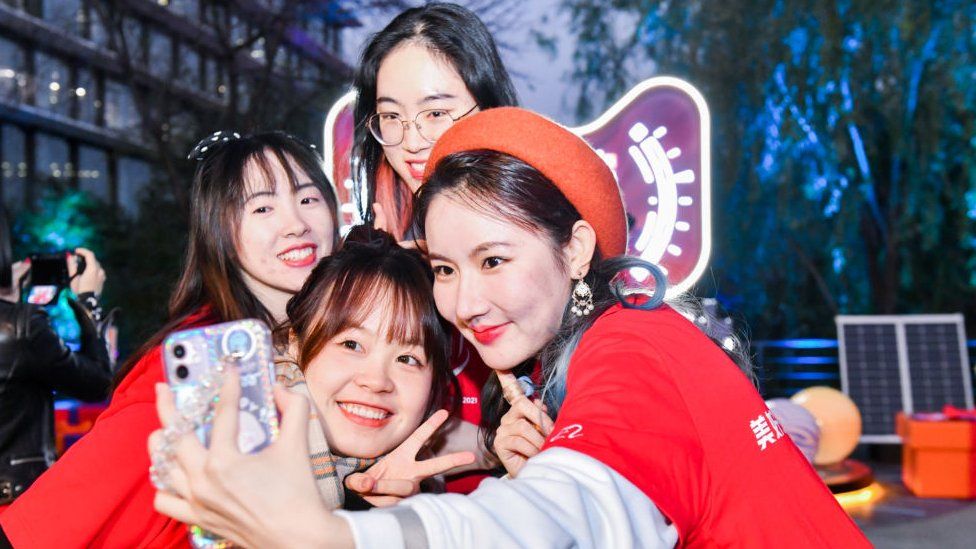 Woodhouse showed a list of the top ten cities in China by population, led by Chongqing, with 31.24 inhabitants, along with a top ten list of U.S cities. All of China's top ten cities were bigger than the U.S.' top city, New York City, with a population of 8.6 million.
"You can imagine the consumer base," said Woodhouse. "I believe that the middle market economy in China represents around 700 million. Think about that. Twice the population of America is the middle market economy in China. So the opportunity there is endless."
He added, "Today at ABG, our business is great, but it's not enough."
Beyond spelling out the opportunity around Chinese shopping festivals, the NRF session, led by Deborah Weinswig, CEO of Coresight Research, explored how to participate in the shopping events. One suggestion was seeking tie-ins around the events.
Woodhouse said two ABG brands, Spyder and Volcom, are positioning themselves to benefit from their roles as official suppliers to the U.S. ski team and U.S. snowboard team as the Winter Olympics kicks off in Beijing on February 4.
He added, "Our number one selling item in China for Spyder is a U.S. ski team jacket with a big American flag on it, which is amazing."
Brands such as Gucci and ABG-owned Brooks Brothers have recently introduced collections under the tiger theme timed to Chinese New Year in mid-February. In the Chinese Zodiac, 2022 is the Year of the Tiger.
Bratcher said many brands use shopping festivals for launches. He said, "Obviously, most people wouldn't want to launch during Christmas shopping or something like Black Friday. But in China, it's crucial. You've got the potential to reach 1.4 billion consumers."
Bulgari launched on Chinese Valentine's Day in August last year on JD.com and chose to launch an exclusive collection to avoid the discount pressures. Said Bratcher, "There was customization to it, and it was a specific piece, but it sold out in minutes."
Woodhouse said lessons ABG has learned from China's shopping festivals include the importance of personalization and making the transaction "fast and seamless."
Woodhouse also pointed to the importance of working with Key Opinion Leaders (KOLs), or key social influencers, around those categories to drive the path from discovery to purchase. He said, "With north of 90 percent of transactions done on mobile, that that immediate gratification of seeing posts on Weibo, or WeChat or wherever it may be and then running right into purchase is incredibly important."
Bratcher noted that JD.com marries its selling platform with a social engagement platform akin to Facebook and a logistics platform on par with UPS.
He concurred about the importance of last-mile delivery speed. He said, "We deliver for 99 percent of the entire country – almost 1.4 billion people – same-day or next-day delivery. At JD, we call it a 211-promise. If you order Nautica before 11 a.m. in the morning, you'll have it by 11 p.m. that night or before. If you order after 11:00 p.m., you'll have it before 11 a.m. in the morning."
Woodhouse also believes one of the reasons behind ABG's success is that they provide licensed partners with "a lot more leeway" versus others in positioning brands for their regions.
"I'm from northern Canada, and I live in New York and Miami. I might be able to opine on marketing in Shanghai, but I'm invariably going to be wrong, right?" said Woodhouse. "Why wouldn't you let the local partner, who has paid you a lot of money, make those decisions. And if you look at even at the brands we bought, many times the mistakes have been, 'Let's run it out of New York, and we're going to tell you what to do.' And that is generally a mistake, and it's also insulting to the Chinese customer or that mutual customer."
Woodhouse said ABG has grown into a $20 billion company in revenues across brands since he helped co-found the business with CEO Jamie Salter in 2010.
In the active lifestyle space, brands include Eddie Bauer, Izod, Greg Norman, Spyder, Tretorn, Tapout, Prince, Volcom, Airwalk, and Vision Street Wear. It expects to close on its acquisition of Reebok in early 2022. Other high-profile properties include Brooks Brothers, Barneys New York, Juicy Couture, Vince Camuto, Van Heusen, Sports Illustrated, and Forever 21.
He said, "My partner, Jamie and I founded ABG on the premise that there's a lot of brand intellectual property whose value needed to be unlocked or re-unlocked and we tend to buy amazing brands inside broken models."
Some of the brands are bought out of bankruptcy proceedings.
He offered Reebok as an example of a brand ABG may explore acquiring as it's "kind of trapped inside another terrific company." He said Adidas "did a great job with Reebok," but he believes ABG is in a better position to fully focus on developing the Boston-based brand.
Woodhouse said, "I like to say that they probably thought about Reebok at 4:30 on Friday. We think about an 8:30 on Monday because it's much more valuable to us than it was to someone like Adidas."
Photos from Singles' Day, courtesy Getty