Last week at the CES Show, The North Face x BMW Creative Division, Designworks, debuted a futuristic camper using TNF's proprietary Futurelight Fabric using Nanospinning technology.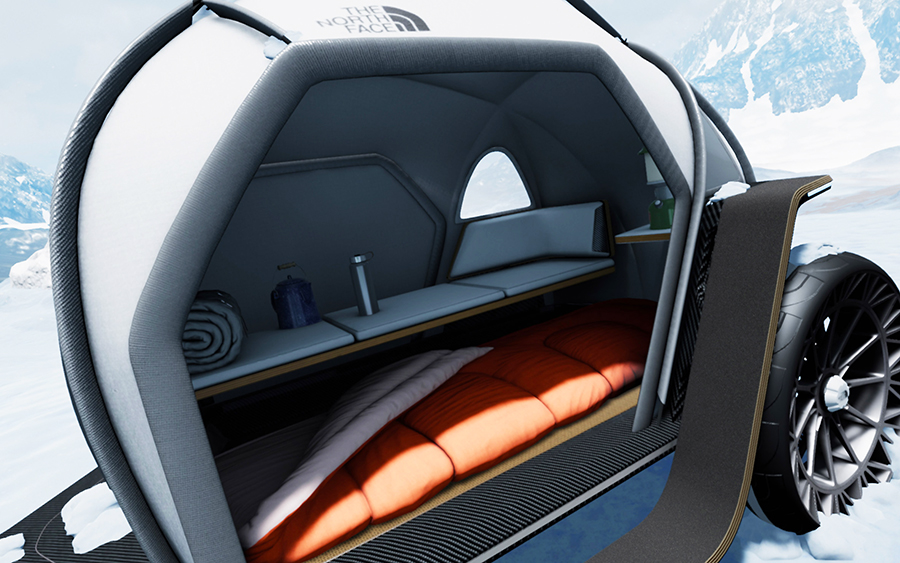 Coined "the world's most advanced" breathable, waterproof material, TNF's Futurelight fabric uses electric force to spin nano fibers together to add air permeability into the membrane. The process creates nano-sized holes in the material, allowing for high porosity while still maintaining full waterproofness, letting air move through the material for optimum ventilation.
The inspiration for the design came from the 2008 BMW Gina concept car, shown below left. The camper features a similar outer shell formed from Futurelight fabric that's been stretched over a geodesic dome frame similar to what TNF uses in the brand's tent series.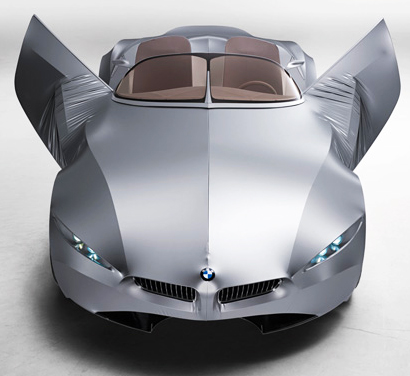 The shell is mounted on a movable platform which acts as a towable trailer with an interior that is up-fitted for two persons and includes shelving to accommodate road essentials.
The design teams created a virtual experience for CES show attendees so they could get a hands-on feel for what the camper is like in snowy weather conditions.
At this month's OR Snow Show, we will see Futurelight fabric used in The North Face's 2019 collection as well as the brand's pinnacle performance collections. Photos courtesy The North Face, BMW