The iconic Carhartt A18 hat is a workhorse and Millenial favorite.
Rhianna, Harry Styles, Brooklyn Beckham, to name a few, all wear—and have made—the
$10 A18 popular for the 129-year-old company.
Carhartt A18 has been a wardrobe basic for over 31 years.
When you walk down the streets in most metropolitan cities, it's as inescapable as it is street cool. A once rugged and utilitarian hat worn only by blue-collar workers, the beanie today is beloved by men, women, celebrities, fashionistas and rap artists.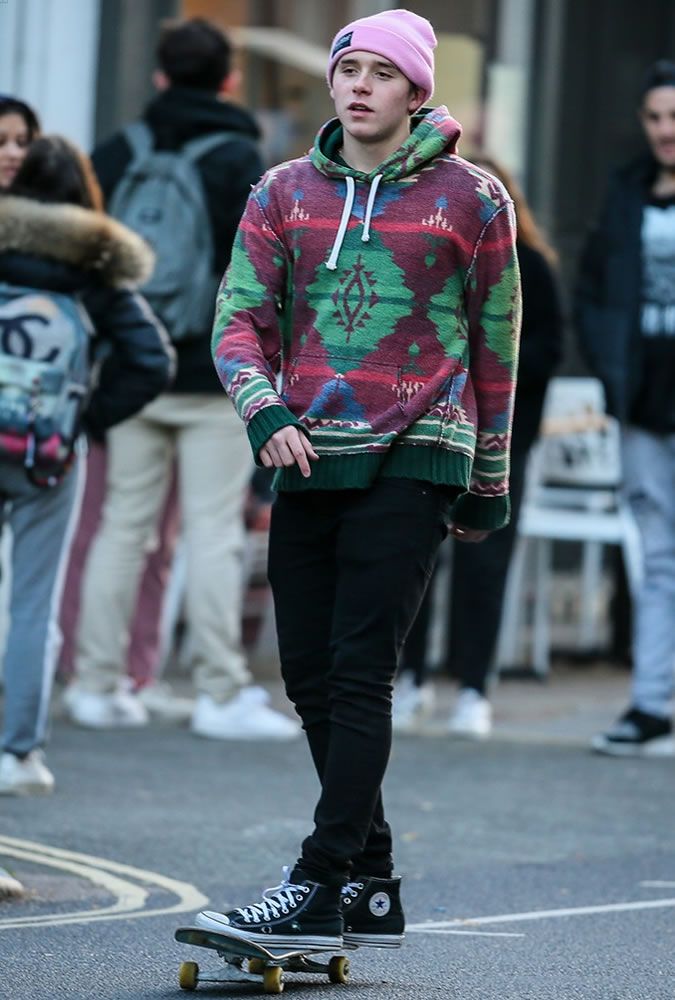 A18 has evolved.
In the early '90s, Edwin Faeh, pictured below, imported the A18 to Europe, to huge acclaim among the skater and rap communities. By 1994 Faeh x Carhartt had solidified their relationship and Faeh was creating his own collection for the Carhartt Work In Progress (WIP) label.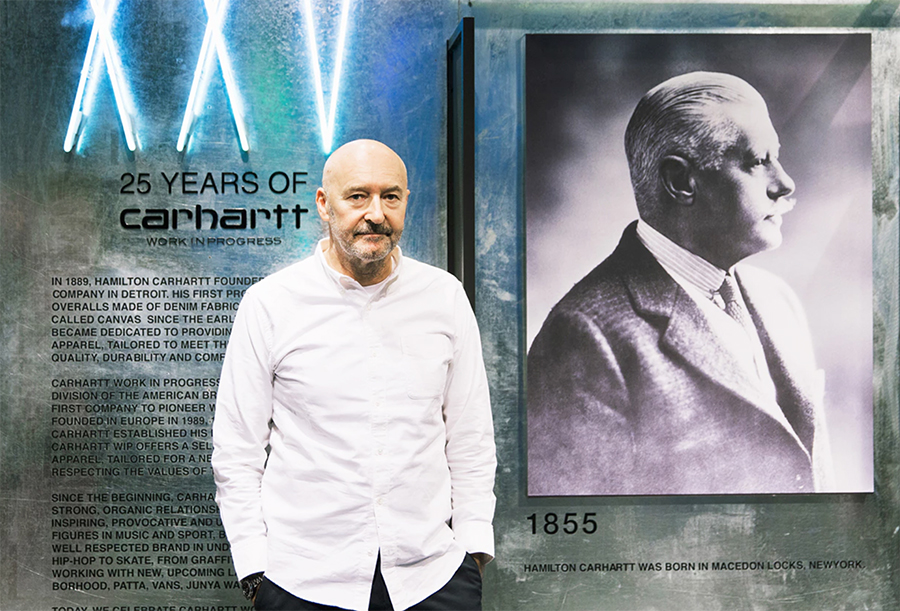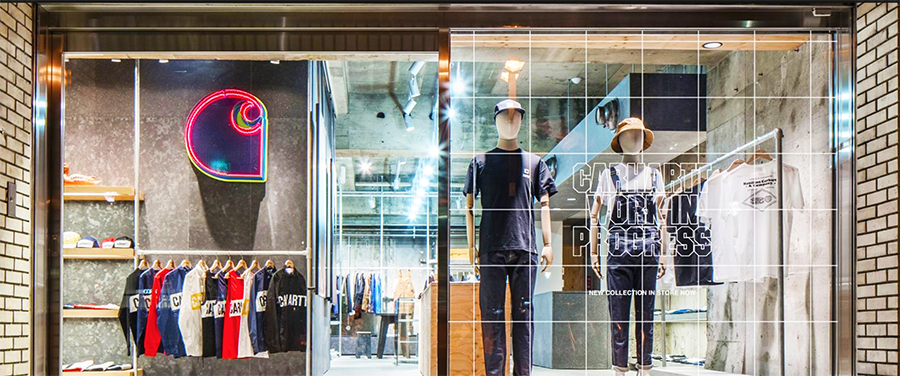 Tailored to fit skaters without losing the essence of the brand's signature status, Faeh set the trends that Carhartt USA would soon follow.
The A18 hat has not changed.
Since 1994, WIP has been popular in Europe, and in 2011 the brand entered stateside with a retail store in New York City's Soho neighborhood, pictured below.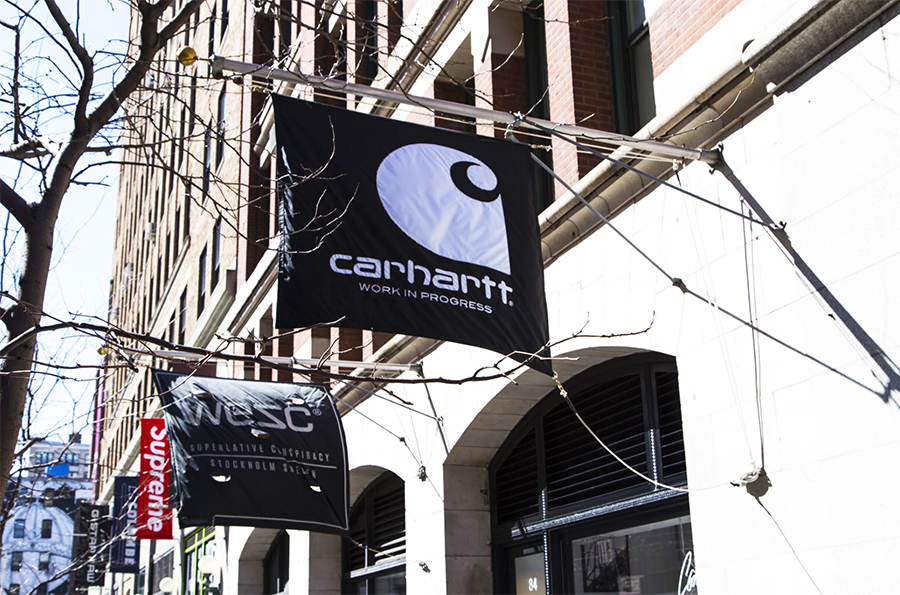 WIP—a completely separate label in everything but the name—is designed and manufactured in France.
Arnaud Faeh has brought a European focus of fit, fabric, and functionality to the authentically conscience New York City Carhartt consumer.
APC x Carhartt
In 2011, Jean Touitou, the president and creative director of the French brand A.P.C., pictured below, formed a collaborative partnership with Carhartt. This started the collaboration of two brands that fit so well together, yet were stylistically and uniquely different.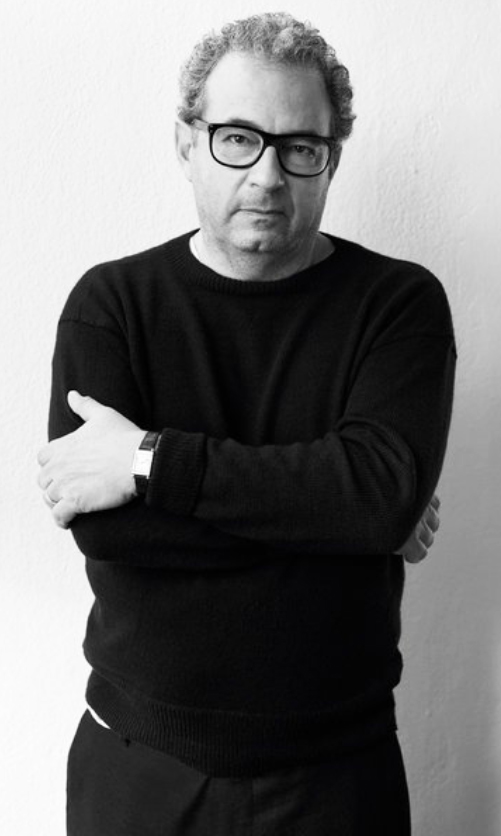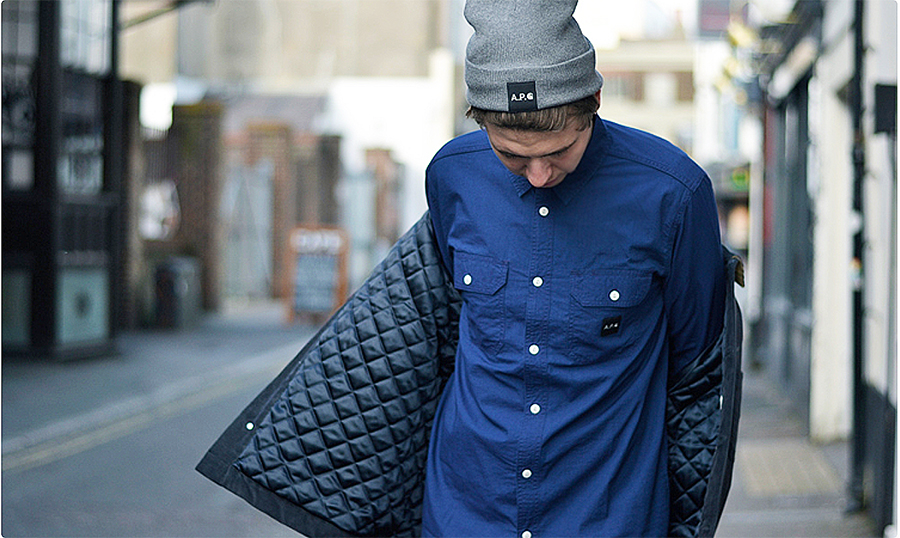 A.P.C.'s eye for the 'less is more' approach to details and fabrics and Carhartt's simple cuts and love of functional utilitarianism continued the A18's growth in cult status.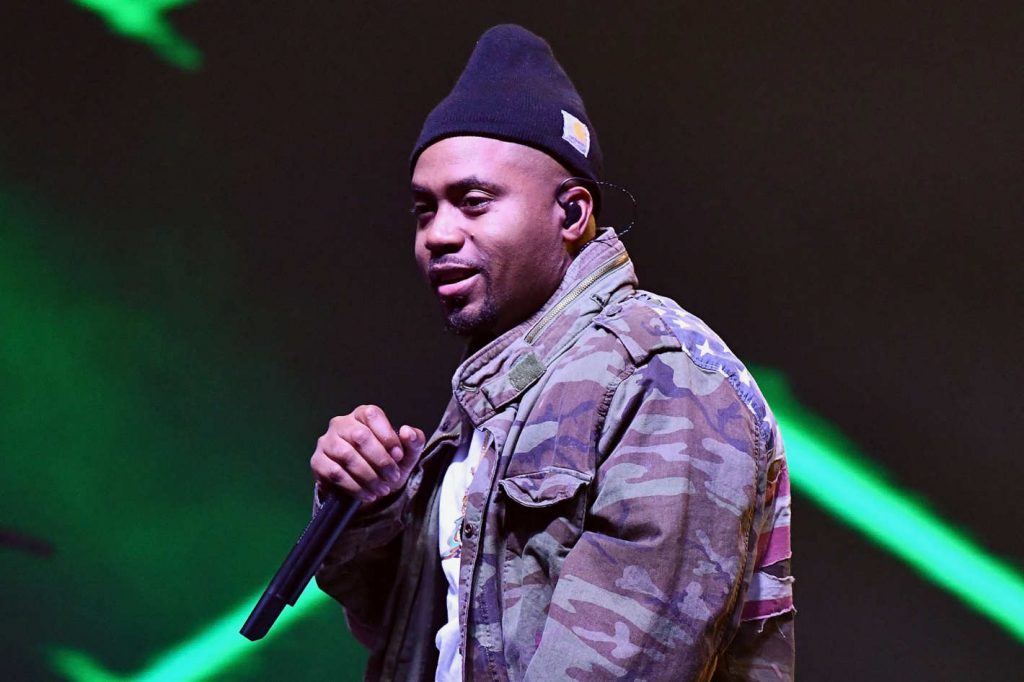 The momentum takes off
When hip-hop artists and street skaters found Carhartt, the no-nonsense, practical brand took on provenance status. And the beanie, at just $10, offered kids provenance no matter their socioeconomic class.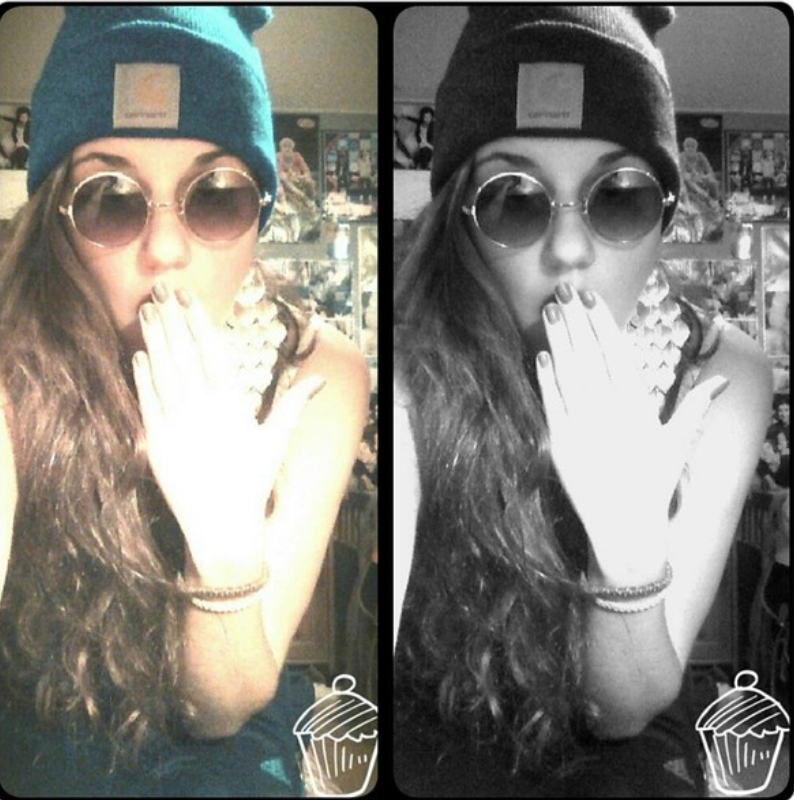 Mass Market Explosion
There's always room for growth, and the expectation is that the A18 will continue it's trajectory, reaching even greater heights and celebrity status in the years to come.

Photos courtesy Carhartt