CCI, the rimfire ammunition manufacturer owned by Vista Outdoor Inc., has announced a new company logo.
"To update the current and extremely recognizable CCI logo, we incorporated several subtle design elements that impart a more modern, stylized look without departing from the established brand identity," CCI President Jason Vanderbrink said. "Rather than the current three simple capital letters, we are moving to slighter thicker letters in an italic font."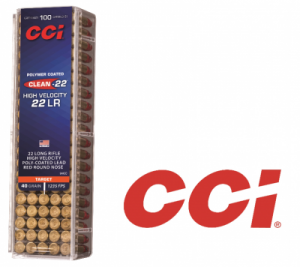 The logo change occurred because CCI realized its customer base was changing.
"The CCI logo was solid, but it no longer reflected the changing demographics of our customer base," Vanderbrink said. "We have a lot of new customers, many of whom are younger and more active. We felt the new logo should reflect that change."
That realization has also spurred changes to the packaging. With CCI's previous packaging, customers had to pick up the box and read the fine print to see what they had. No more.
"Now we've got some animation and some character to it," Vanderbrink said. "They'll see product name graphics, such as Stinger or Green Tag icons, which quickly and clearly identify them. The new packaging helps CCI really stand out."
CCI started because its founders believed they could build better products, and that remains the company's driving force — even as it moves into a new year with a fresh, modern logo and more functional packaging.