Canyon Bicycle appointed former Nike executive Nicolas De Ros Wallace as its new CEO.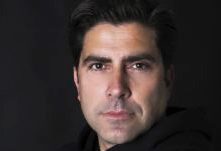 Last September, Canyon Bicycles reported that its CEO, Armin Landgraf, was stepping down for personal reasons. Since October 2021, Winni Rapp has been responsible for leading the executive management on an interim basis. Rapp will continue to be part of the company's senior leadership team.
De Ros Wallace is a veteran of international management, e-commerce and sales development for sports and fashion brands. Having held multiple functions at Nike for over ten years, his most recent role was vice president and general manager for the Jordan brand in the EMEA region. He has also held a management position at fashion retailer Zara in women's footwear and accessories.
Under his leadership, the company aims to expand its international footprint further and focus on new growth areas, including further developments in e-bikes, urban bikes and connectivity.
"Nicolas brings a great deal of entrepreneurial flair and leadership skills. His passion for sports and his deep understanding of our business fits well with the attributes we were looking for. I am very much looking forward to working with him and the team to shape the next stage of Canyon's success," said Roman Arnold, founder and chairman of the advisory board, Canyon Bicycles.
"I am convinced of the superior value proposition offered by Canyon in the bicycle industry, whether it relates to the direct-to-consumer business model, brand, design, innovation, and product development. Above all, there is a passionate culture and love for cycling and a strong entrepreneurship mindset. I look forward to working with the team to continue to build on the great track record of Canyon in a context of a structurally growing industry," said de Ros Wallace.