By Eric Smith
CamelBak is officially coming back to REI Co-op.
The hydration pack and bottle brand last week inked its first contract with the outdoor retail giant in more than a year and announced plans to scale up over the coming seasons with a full line of products on REI shelves by Spring 2021, according to CamelBak President Greg Williamson.
Williamson and Chris Metz, CEO of CamelBak parent company Vista Outdoor Inc., broke the news of the REI contract Tuesday during Vista's 2019 Investor Day in New York City.
That signals a welcome sales bump—perhaps the first of many—for Vista Outdoor, whose revenue declined anywhere from $20 million to $25 million because of not being in REI's doors for nearly a year and a half, Metz said.
REI's boycott of Vista products was lifted in July after Vista Outdoor announced it had secured a buyer for Savage Arms. That meant Vista could once again place products from CamelBak, Bell, Giro and Camp Chef on REI shelves, something Vista has been working toward for the past two months.
"We've been in active discussions with [REI] since the divestiture of Savage," Williamson said.
However, both Williamson and Metz cautioned, Vista is fully aware its brands' products will only find their way back to REI if they meet certain standards.
"It's incumbent upon us to earn that space with the right products, the right value proposition," Williamson said. "That's what the teams are working with right now with REI."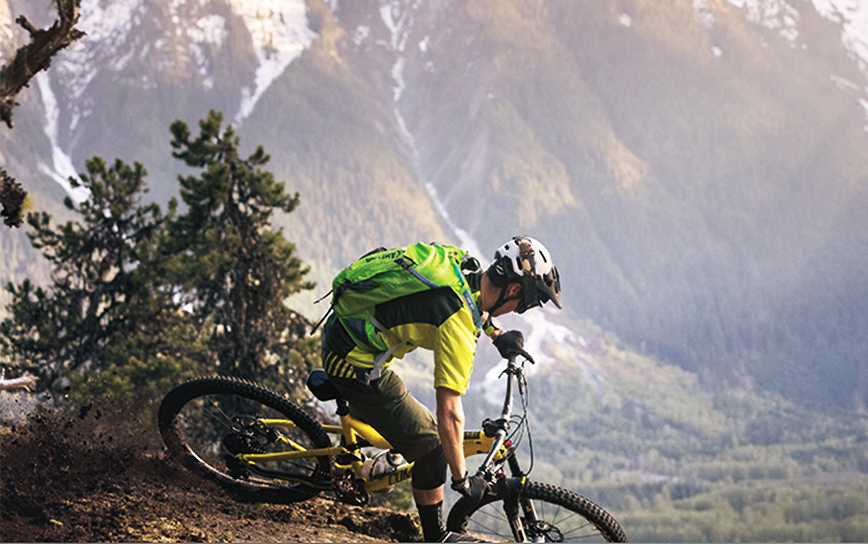 The REI-Vista fallout began March 1, 2018, when REI issued the following statement on its relationship with the vendor following the Parkland, FL, high school shootings:
"REI does not sell guns. We believe that it is the job of companies that manufacture and sell guns and ammunition to work towards common-sense solutions that prevent the type of violence that happened in Florida last month. In the last few days, we've seen such action from companies like Dick's Sporting Goods and Walmart, and we applaud their leadership.
"This week, we have been in active discussions with Vista Outdoor, which has recently acquired several companies that are longtime partners of REI. These include Giro, Bell, CamelBak, Camp Chef and Blackburn. Vista also owns Savage Arms, which manufactures guns including 'modern sporting rifles.'
"This morning we learned that Vista does not plan to make a public statement that outlines a clear plan of action. As a result, we have decided to place a hold on future orders of products that Vista sells through REI while we assess how Vista proceeds.
"Companies are showing they can contribute if they are willing to lead. We encourage Vista to do just that."
Vista would eventually sell Savage as part of a companywide "transformational plan" that was not, Metz said, intended to merely appease REI. Throughout Vista's Savage divestiture process, however, Metz said he had long conversations with both former REI CEO Jerry Stritzke and his successor, Eric Artz, about the possibility of getting back in post-sale.
He was pleased with what he heard from the top down at REI.
"They're huge supporters of our brands," Metz said. "And I personally tested that by walking into REI stores and asking some of the personnel, 'Why aren't you carrying CamelBak? Why aren't you carrying Giro? Why aren't you carrying Camp Chef?' And they've done a super job. I was actually pretty impressed with how they've sent the message down to their teams about why the brands are not there, but, importantly, that they expect the brands to come back in."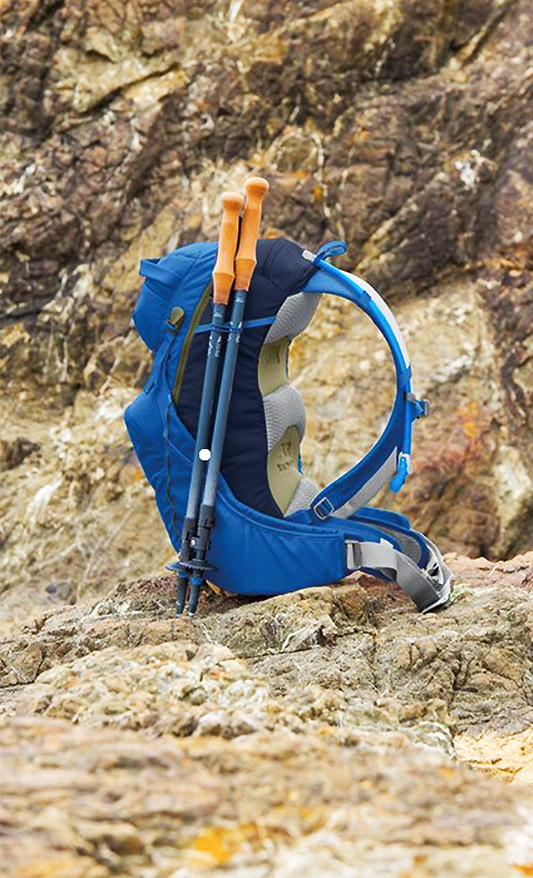 Now that expectation is a reality and CamelBak and the other outdoor brands can begin the process of selling to one of their largest customers, perhaps resuscitating Vista's top line along the way. For CamelBak, however, that will happen in three phases, Williamson said.
The first phase will happen "this calendar year as we prepare for the holidays and the upcoming selling season," he said. "We're actively working with them and placing POs and getting product flowing. And then there's what can we launch in Spring 2020, which involves new products. That's a little tougher because they have existing products from other vendors, but they're making room where they can and we're working collaboratively with them. And then the really long term is Spring 2021. These are products that are in development today that we're actively engaged with their buying team across all of our portfolios to bring to market a full listing."
Vista expects its other outdoor brands—Bell, Giro and Camp Chef—to also make their way back to REI soon, but CamelBak was among the most notable assets in the portfolio to disappear from the retailer's shelves in 2018. Being in REI isn't a silver bullet, of course, but it does signal to consumers that a key outdoor channel has restored its faith in the company's brands. And it greatly expands the sales capabilities for Vista products.
Certainly, Vista's (VSTO) stock seemed to benefit from the news. The company's shares were up 58 cents, or 10.8 percent, to $5.96 at market close Tuesday.
More good news could be coming for Vista's outdoor brands. Metz added that Camp Chef is getting close to a PO with REI and, before long, Vista brands should have an even bigger presence in the outdoor stores than they did before REI's March 1 edict primarily due to a broad-based focus on introducing innovative new product lines.
"It's going to ramp up," Metz said. "Our whole expectation, as we continue to launch some of the new products, is we extend beyond where we were before with REI."
SGB Executive will have more commentary from Williamson in a forthcoming Q&A.
Photos courtesy REI & CamelBak