Styrofoam is harmful to the environment and to our health.
Styrofoam is one of the top five largest contributors of waste in our landfills, occupying more than 30-percent in the United States alone. Styrofoam is non-biodegradable and Stryene, the compound that makes Styrofoam, is considered a carcinogen and neurotoxin by the EPA.
Additional chemicals found in Styrofoam have been shown to leach into food and beverages when heated up. And according to the EPA, Styrene is now found in 100-percent of the fat tissues sampled from every U.S. citizen — including children.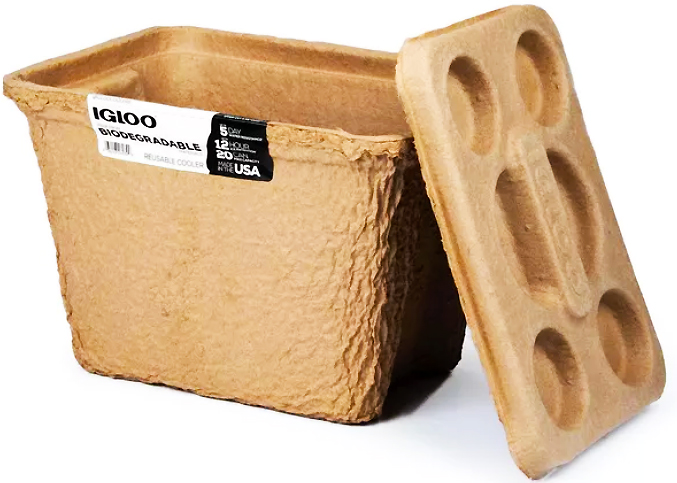 On May 1, Igloo will release a biodegradable cooler for just $10 — not made from Styrofoam — called Igloo Recool, pictured in Today's post. Clearly, the brand understands the negative impact Styrofoam has on our environment and our bodies."The world's first eco-sensitive cooler made from 100-percent biodegradable materials", states Igloo.
The cooler goes on sale exclusively at REI on May 1, with a wider retail distribution later this summer.
Igloo introduced the Recool at OR Winter Market in January. The 16-quart cooler is hard-sided and made from a mix of paraffin wax + recycled tree pulp. The brand guarantees the cooler will withstand the same rigors you can throw at it as any of their styrofoam coolers and will keep ice cold for up to 12 hours.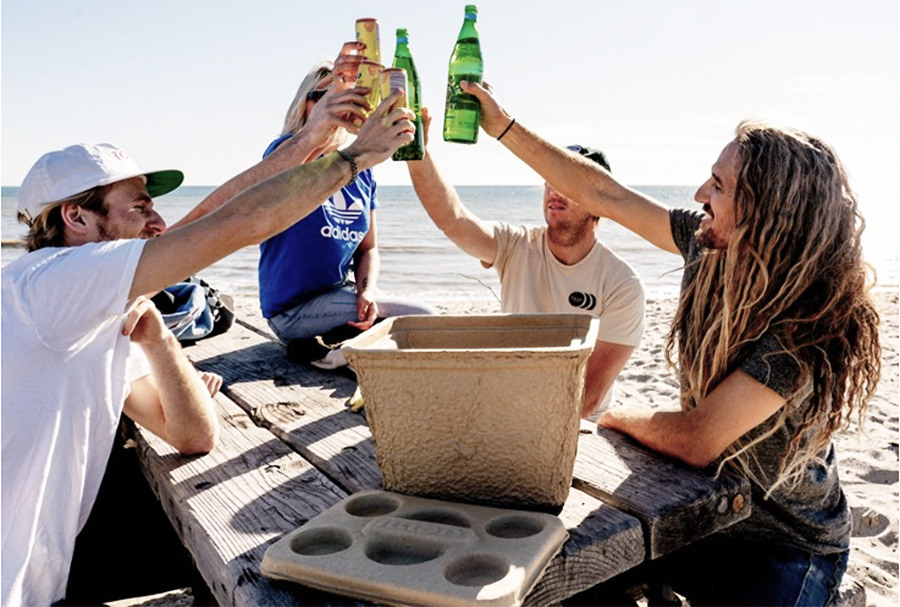 We all know the styrofoam "squeak". The Recool comes with "No annoying squeaking noises, ever," claims Igloo.
The container may look like pressed paper but the material composition will hold "up to 75-pounds of weight and hold water without leaking for up to five days".
The best part about the Recool? You can recycle, compost or reuse the cooler without harming yourself, your family, your friends, and the environment.
Photos courtesy Igloo