In an interview on CNBC unveiling Brooks Running's 2030 planet strategy, Jim Weber, CEO reported sales are up 60 percent year-to-date and projected the overall running opportunity could double over the next ten years coming out of the pandemic.
The 60-percent growth through June 28 comes on top of a 27 percent for the full year in 2020.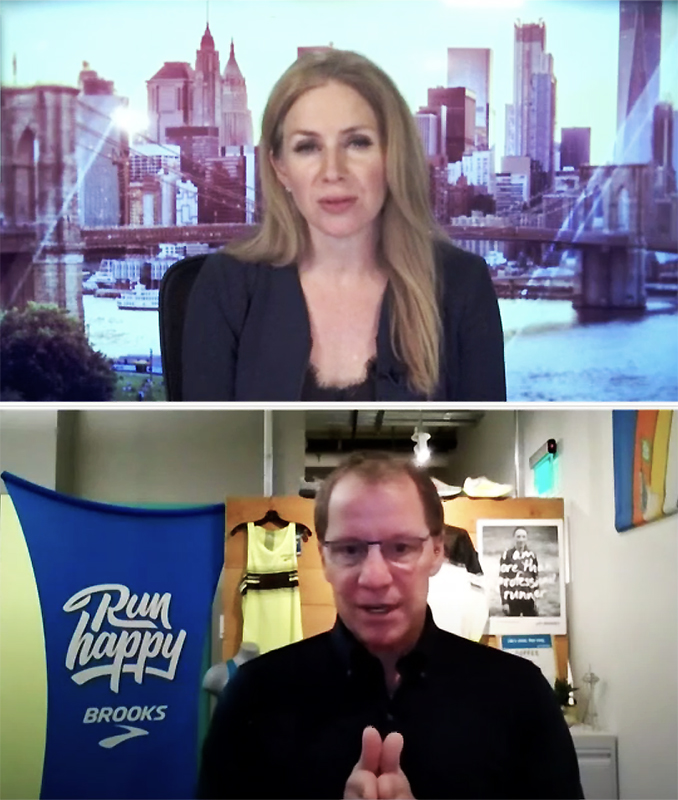 "Demand is very strong," said Weber on CNBC's Squawk Box. "And it's not just the cresting of the catch-up and people having money and getting back out spending. That's clearly happening. Retail is strong. But our category, running, is in a secular growth spurt."
Asked how sticky the overall shift toward running and healthy lifestyles would be as the pandemic resolves, Weber said, "We are convinced this is going to last. We saw that coming out of the Great Recession, too. Once people started to run, many stuck with it and the same with walking. Just being active and getting outdoors is part of that. I hope the pandemic has brought a more important sense of being healthy into the average person's life, and that includes nutrition, obviously, but movement and running for mental health have been a key part of the last year."
A new driver in running participation noted Weber: the return of sports with Grandma's Marathon in Duluth, IL, with 9,600 participants participating on June 19. 
Many major marathons are returning this fall. Weber added, "Now that the sport has come back, we think that it is going to be another impetus and opportunity for people to run like before. Fitness is going to benefit from all of the above. I think gyms will be back in a significant way, but I think running is going to be right in the middle of this active lifestyle which we think is going to be sticky."
Weber also said that the running niche that Brooks has focused on over the last two decades has expanded "tremendously" over the years, with significant growth potential ahead.
"We think running, globally, could double in the next ten years," said Weber. "We think there are about 150 million people that run for fitness and competition for a variety of reasons around the world. We think that could double the 300 million, and it's just part of a health & wellness lifestyle which, as we've found in this pandemic, is important."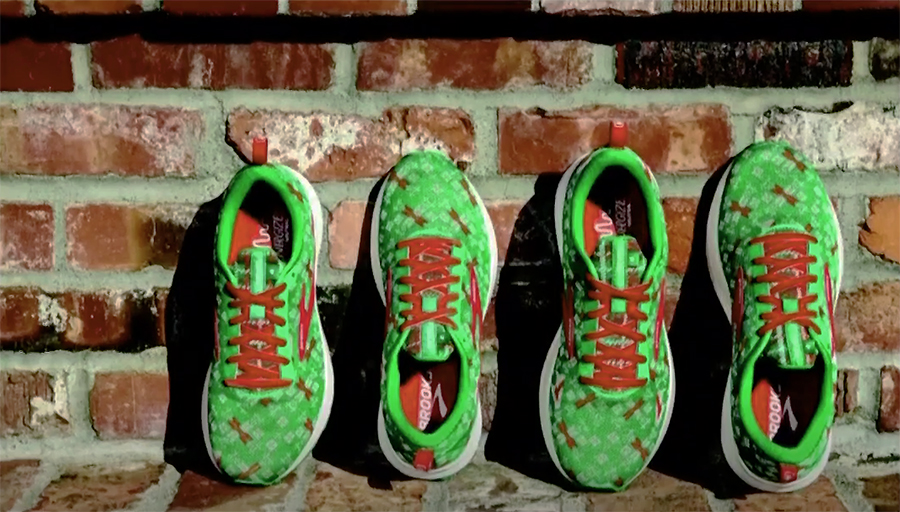 One challenge for Brooks has been the supply chain. Weber said it had been impacted by "all of the issues that everyone has in their windshield" while facing outsized demand to drive this year's 60 percent year-to-date gain and 2020's 27 percent.
He said Brooks benefited last year by restarting its supply chain ahead of competitors in May 2020 after recognizing signals from customers pointing to accelerating demand. Like other athletic footwear makers, Brook's sources from Vietnam and has added capacity over the last year. To meet demand, Brooks will work with suppliers in Indonesia in the coming year.
Weber noted that the resolution of supply chain issues remains uncertain because COVID-19 continues to be a problem in areas of the world without access to the vaccine.
"We're at risk of a COVID slowdown with protocols coming in at any time, and so safety in our workplaces for all of our employees is paramount," said Weber. "But we're about 80 days for shipping, and it used to take us closer to 40. So there's no question that the supply chain is strung out. But in our industry, we're managing as well as anyone. You can see that from our year-to-date growth. We're mostly keeping up with demand right now."
Asked about being owned by Warren Buffett's holding company Berkshire Hathaway, Weber said, "I think we hit the lottery when Brooks became part of Berkshire Hathaway. We're focused on building a brand with runners, and that's going to take a long time. We've been at it for over 20 years.  
But having Berkshire in this deserve trust culture, where I am the chief executive officer but also culture, strategy and chief risk officer. It's as if we own the company, and we're running it that way. It's a very unique platform to build a brand on, and, for Brooks, it's been a huge advantage in our category competing."
Brooks has been a wholly-owned subsidiary of Berkshire since 2006 and a stand-alone unit of Warren Buffett's conglomerate since 2012.
Brooks' 2030 planet strategy accelerates commitments under the brand's sustainability efforts that span over a decade, focusing on climate action and sustainable consumption.
"We think runners care," said Weber, noting that Brooks initially launched its sustainability efforts as the brand recognized runners care deeply about the environment. He said, "They run outside, and these are things they care about. We hear from them often."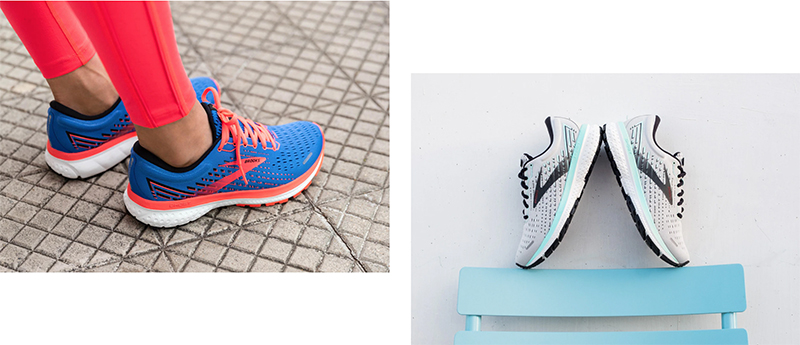 Brook's 2030 planet strategy includes a pledge to achieve net-zero carbon emissions by 2040. The first step will be decarbonizing by converting factories to renewable electricity, converting textile yarns to low-impact dyeing processes, and sourcing material from recycled content. The second step is purchasing carbon credits from projects that avoid or reduce carbon emissions from entering the atmosphere.
Brooks also plans to reduce its usage of non-renewable resources by incorporating more sustainable materials into products while minimizing the waste associated with the manufacturing process. In 2022, Brooks will launch a take-back program to support developing a fully circular shoe in the future. By 2023, Brooks said it would move to 100 percent recycled polyester in footwear and new apparel materials and is committing to zero footwear manufacturing waste to landfill, incineration, and the environment by 2025.
Brooks also announced plans to release its first carbon-neutral shoe with the introduction on July 1 of the Ghost 14. Weber said the Ghost franchise is Brooks' biggest volume shoe and one of the top volume running shoes worldwide.
Said Weber, "In our category, I believe this is a bit like the Ford F-150. It's not a concept shoe. It's not an entry-level or program shoe. It's our largest selling shoe and between going to sustainable materials on the upper, with 59 percent of the upper made from sustainable materials, and high-quality carbon offsets, this is the first high-volume, carbon-neutral running shoe in the marketplace. We're excited about that. I think it's going to be interesting to see how customers respond because the Ghost is up 77 percent already year-to-date. It's selling stronger than our overall business top line. But with this attribute of carbon-neutral, I think it's going to engender trust from many runners that maybe haven't looked at us before."
Photos courtesy Brooks/CNBC