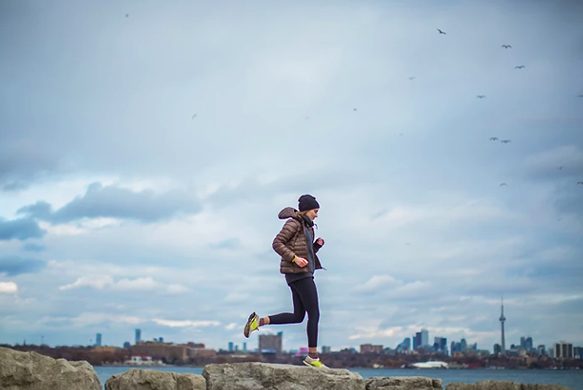 By Teresa Hartford
Women want more from their innerwear. The Founders of Branwyn felt the same way and came up short when they couldn't find a pair on the market that was made of natural fibers, felt amazing whether worn on a workout or at the office—and everything they came across was either selling sex, ruffles, polyester or granny panties.
So She—Katie Sadler, Sarah Palmer and Shawna Lauringson created it.
Created by women, for women, Branwyn exists to create a foundation of confidence upon which female athletes can perform their best and be the best version of themselves every day. We caught up with Katie at OR and saw how well made the product was and couldn't resist the opportunity to speak with her for this interview here in Today's post.
What does the name Branwyn mean?  KS | Our brand and logo are inspired by the Welsh goddess of love and beauty. She is both feminine and strong, and we wanted to create a brand that straight away is identifiable as a woman's brand that embodies both softness and strength.
The brand is founded on sustainability. How do you define sustainability? KS | First, our products are founded on sustainably sourced Merino wool, and we consciously select growers who manage sheep ethically straight through to how the fiber is handled, processed and manufactured.
Second, we want Merino to be a part of a woman's lifestyle. In choosing to wear Merino, she's putting a material next to her body that comes from the Earth and can go back to it. She can be intentional in what she has in her closet when she chooses to wear our innerwear.
Third, is our relationships and giving back to our communities. We're launching a partnership with She Jumps where a percentage of our sales is going back to the non-profit that focuses on empowering women to allow them to get into the outdoors.
A big part of our company is working with other companies that we believe align with our values—empowering women, respecting women, respecting the Earth and creating opportunities for women of all ages.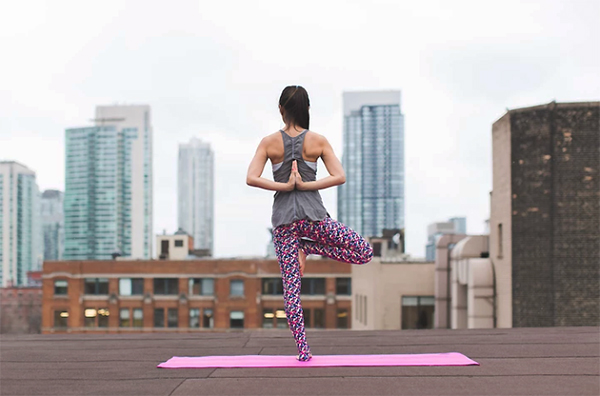 What medium are you using to tell your brand story and engage with the female consumer? KS | We're digitally native. We feel that our website and social media is the best place to tell our story. So much of our audience is on social media interacting with each other.
Images are a very powerful way to tell our story. Showing women in the athletic pursuits that they are passionate about and showing them in an authentic way—as their true selves—not made up or packaged and using their body to achieve the goals they set for themselves.
You won't find women who have gone through hours of hair and makeup. The images we show are real women like the yoga instructors you see on our website. They are not models. They are beautiful, strong women.
How do you define the Branwyn Performance Innerwear label for the woman who is not familiar with the brand? KS |Our hierarchy is performance, comfort and sustainability. We make products that perform in all situations comfortably. We want to open the conversation that women can demand and get more from their underwear. It matters if you're wearing an undergarment that can wick moisture, displace odor and is comfortable to wear. We shouldn't have to wear hard gear next to our skin. Our product moves with your body, helps your body breathe and wicks moisture so you can forget that you're wearing it and focus on what you are trying to do.
We're celebrating that women don't need to be held back by their underwear and they don't need to feel that have to wear something cute or sexy while they're trying to achieve their performance goals, test their limits, or be disciplined in their life to get their workouts in. Our innerwear performs with them.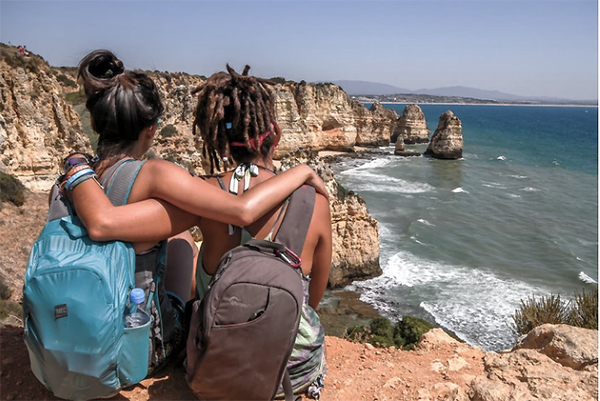 Women don't talk about their underwear and they don't necessarily want to buy sexy underwear to impress the guy in their life. KS | Exactly. And why should she have to wear underwear that's more a costume when she's active so when she takes her pants off she looks cute … when she's not taking her pants off after a trail run?!
She doesn't need to ready to be an object for someone else. That is not how women need to live—always consumed by someone's gaze. This is not a fantasy. This is real life.
Our products look great on. Women are not giving up a lot, but it's not about what she looks like it's about performance, comfort, and sustainability. These are the things that matter to women, and our products reflect that. We're not discounting men. But, why are they in the conversation? Are we worried about how men feel about women's socks?
Is the frustration with the women's underwear industry also a catalyst for the creation of the brand? KS | There's definitely a frustration with the product imagery when you are trying to search for strong, fit women. You see images instead of women that were meant to be consumed by men.
Our product comes from a more optimistic place. There's so much opportunity for women across so many different lifestyles and sports. They're just not aware of how beautifully merino wool is going to perform on their body, how comfortable the product is going to be on their body and how it's going to improve their life.
We're making high-performance innerwear for women for all her life stages that she can wear to perform in any sport but that will also transition to the office or for daywear. Our innerwear will stand up to whatever activity she's performing and meet the needs for so many women at once.
Photos courtesy Branwyn