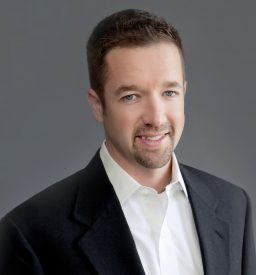 Beyond Monumental hired Jed Cornforth as executive director. Cornforth comes from USA Football where he was the director of strategy and business analysis since September 2013, after having previously worked at USA Track & Field for 10 years, most recently as director of business development.
"Jed brings a wealth of knowledge of non-profit management that will be key in leading Beyond Monumental," said Katherine Coble, president of the Beyond Monumental board of directors. "His experience with strategic planning, business development, and operations in different sports organizations will be an asset in his role as executive director."
No stranger to the sport, Cornforth is an Ironman Triathlete and a marathon runner. Collegiately, Cornforth competed for Hastings College in Nebraska in both cross country and track and field, where he was a six-time team captain.  He served as a volunteer at the 2016 CNO Financial Indianapolis Monumental Marathon and is a six-year board member of Bicycles for Humanity in Indiana.
On joining the organization, Cornforth said, "I'm excited to unite my passion for endurance events, business, and Indianapolis. Beyond Monumental is more than just a marathon – it serves the Indianapolis community through its support of local public education, youth fitness, and employee wellness."
Beyond Monumental's signature event, the CNO Financial Indianapolis Monumental Marathon, was the eighteenth largest marathon in the U.S. in 2016 with record participation. The event also saw its first ever title sponsor, CNO Financial Group, named earlier in 2016. Both the marathon and half marathon are among the fastest growing in the industry, and in combination with the CNO Financial Indianapolis Monumental 5K and Monumental Health and Fitness Expo, the race weekend generates an estimated impact of $8.4 million (source: Visit Indy).  In addition to the November event, Beyond Monumental also hosts the Monumental Mile in June, and the Indianapolis Half Marathon and 5K in October.