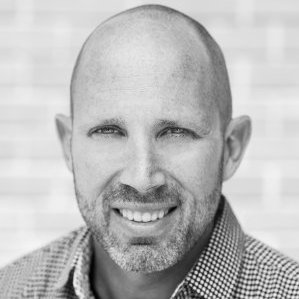 Beachbody LLC, a provider of fitness and nutrition resources, stated today that Bryan Muehlberger was named chief information officer, pictured left. Muehlberger will lead Beachbody's Enterprise Technology team in its efforts to prepare for future scalability, drive company efficiency and develop technology strategies to better serve company-wide objectives. He will report directly to President and Chief Operating Officer Robert Gifford.
Prior to joining Beachbody, Muehlberger served as chief information officer and vice president of information technology for Red Bull North America, where he implemented a corporate innovation program called Red Bull Labs, launched the Advanced Analytics and Data Science team and built and delivered internal and external web and mobile solutions.
"Bryan has a proven track record in being an innovative thought-leader," said Carl Daikeler, CEO and co-founder of Beachbody. "His ability to successfully revamp organizations in the technology space makes him the ideal candidate to build on our accomplishments as well as guide Beachbody's Enterprise Technology organization into the future. We're excited to add Bryan to the Beachbody family and Executive team, and we're looking forward to paving the way for a better and stronger Technology organization."
"I am thrilled to be joining Beachbody at such a pivotal time for the company," said Muehlberger. "The potential for how Beachbody customers consume content and purchase products is rapidly changing, and it's crucial that we continue to innovate. I see tremendous opportunity for growth and positive change – I'm looking forward to working with Carl and the rest of the Executive team, the Technology groups, and all of the other very talented teams at Beachbody."
Muehlberger's previous experience also includes driving innovation at Maritz Holdings, developing and executing strategic technological direction while serving as CIO of Evolve24 (formerly a Division of Maritz Holdings), as well as leading technology and new product development initiatives related to the launch of Consumerology – Express Scripts' behavioral science-based approach to consumer decisions in healthcare. He also serves on the advisory boards for Zeality (a virtual reality startup based in Silicon Valley) and BSX Technologies (a wearable tech company based in Austin, TX).
Muehlberger received his MBA from Washington University in St. Louis and his B.S. in Computer Science from the University of Missouri.
Photo courtesy Beachbody