Amp up your workout with a treadmill that combines cardio and power training, then raise a glass of 140 calorie Dogfish Head SeaQuench Ale.
Writer: Carly Terwilliger
Sure, achieving that elusive work/life balance is important, but what about exercise/beer balance? With winter settling in and a new year on the way, we checked out a new fitness toy perfect for banishing cabin fever – and some tasty guilt-free suds to sample afterward.
Technogym, which was the official supplier to the last six Olympic games, is getting a jump on New Year's fitness resolutions with Skillrun (pictured above), a sleek piece of running equipment that combines cardio and power training.
Thanks to its patent-pending MultiDrive Technology, Skillrun will grant the more hardcore among us to select both cardio training and resistance workouts to enhance power. The interactive Unity console motivates the user through digital content, personalized training programs and data tracking.
In a twist on the monotonous "dreadmill," the Skillrun repertoire includes high intensity interval training (HIIT), speed resistance and neuromuscular training, as well as immersive and entertaining options.
A Running Session uses exclusive interactive technology Biofeedback that tracks and monitors main running parameters in real time, providing color-coded feedback. Parachute training strengthens the resistive power and top-end speed with a program that reproduces the feeling of outdoor running with a parachute – resistance is null at the start and increases to gain speed. Finally, sled training recreates the feeling of pushing a sled on grass.
After crushing your workout, consider turning your attention to a different kind of six-pack by raising a glass of Dogfish Head Brewery's SeaQuench Ale, which packs a satisfying flavor punch and clocks in at 140 calories, 9 carbohydrates per 12 ounce serving. For SeaQuench, the Delaware brewery known for its complex and potent ales concocted a 4.9 percent session sour brewed with lime juice, lime peel, black limes and sea salt.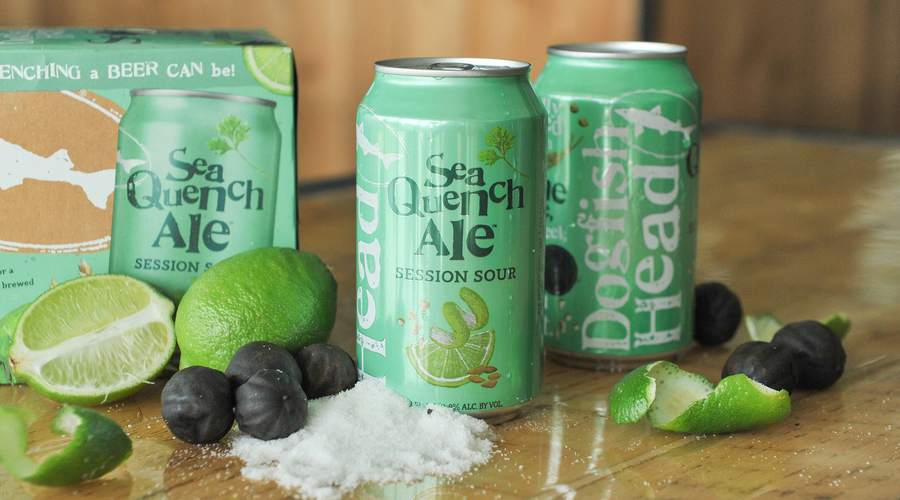 A mash-up of three famously session-able beer styles combined in sequence – Kolsch, Gose and Berlinerweiss – SeaQuench Ale is a session sour brewed to commemorate the 500th anniversary of the Reinheitsgebot aka the "German Beer Purity Law."
Sam Calagione, founder and CEO of Dogfish Head Craft Brewery, described the conception of the beer: "For SeaQuench Ale, we set out with two goals. First, to make an intensely approachable and flavorful lower calorie, lower carb, true indie craft beer.  Second, to objectively design the most thirst-quenching beer Dogfish has ever made as one that active-lifestyle beer fans will enjoy."
Photos courtesy Technogym and Dogfish Head