Blundstone partnered with the retailer to put on an exclusive boots-and-beers consumer event in trendy Williamsburg.
Blundstone's iconic Chelsea boot has been synonymous with its Australian homeland since 1870, but last week it made a guest appearance in Brooklyn for a pop-up hosted by DNA Footwear.
On Thursday, November 9, a group of Williamsburg trendsetters gathered for beer from Brooklyn Brewery and Aussie Pies from Down Under Bakery, the first specialty bakery to bring authentic New Zealand-Australian meat pies – aka savory pies – to New York City. In addition to ogling and trying on Blundstone's famously comfortable and durable boots, guests also enjoyed live entertainment, a raffle and a gift with purchase for the first 100 attendees.
"Partnering with DNA in Brooklyn was a great opportunity for Blundstone to interact directly with some of our most loyal fans," said Tim Engel, Blundstone's national sales manager. "Guests were trying boots on all night, and so many came in already wearing Blundstone sharing their passionate stories of the brand."
Blundstone was featured on the DNA billboard in Brooklyn, a first for the brand, and intends to develop future partnerships with the retailer. Additionally, a social media program was developed surrounding the event in which Blundstone partnered with local New York influencers Joel Moore of @moorehisstyle and Danielle Cooper of @danielleacooper (both pictured below) to promote the event.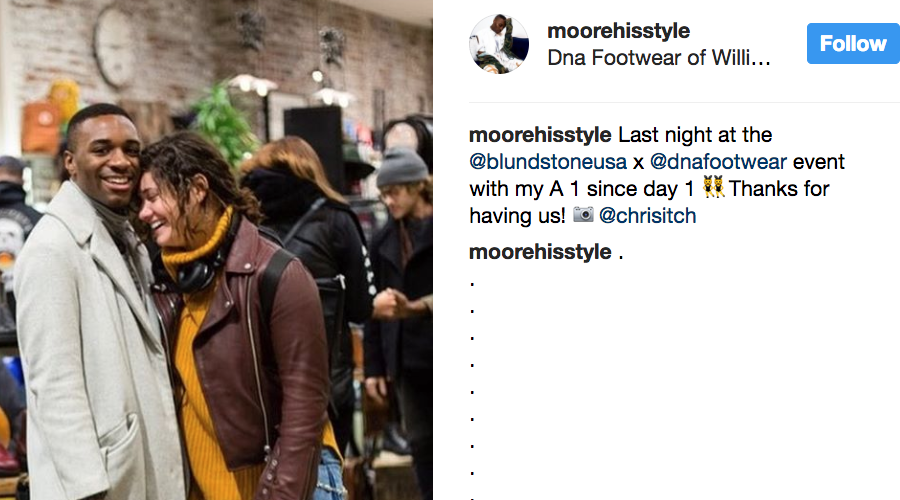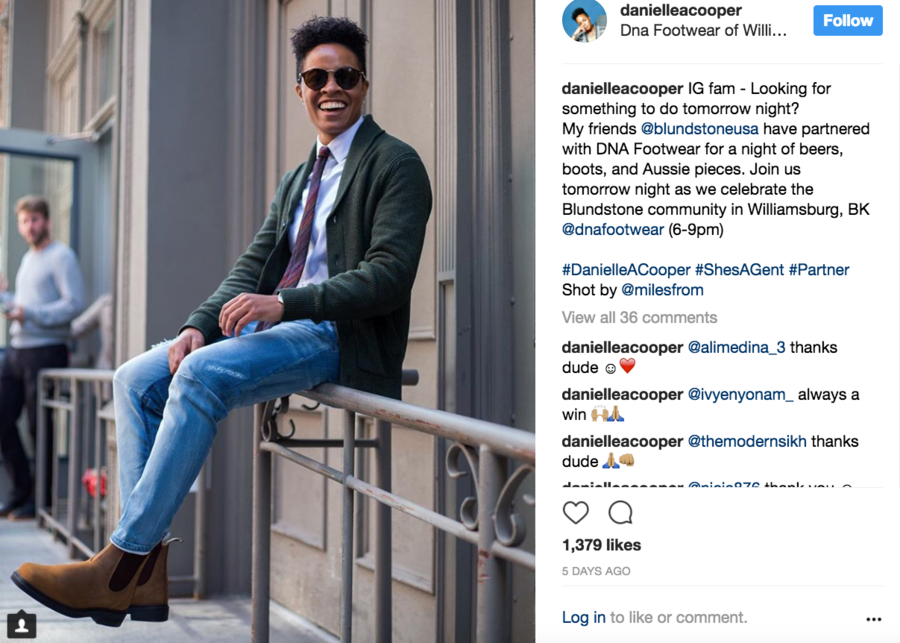 Photos courtesy Blundstone, Instagram posts courtesy @moorehisstyle and @danielleacooper