At Your Own Risk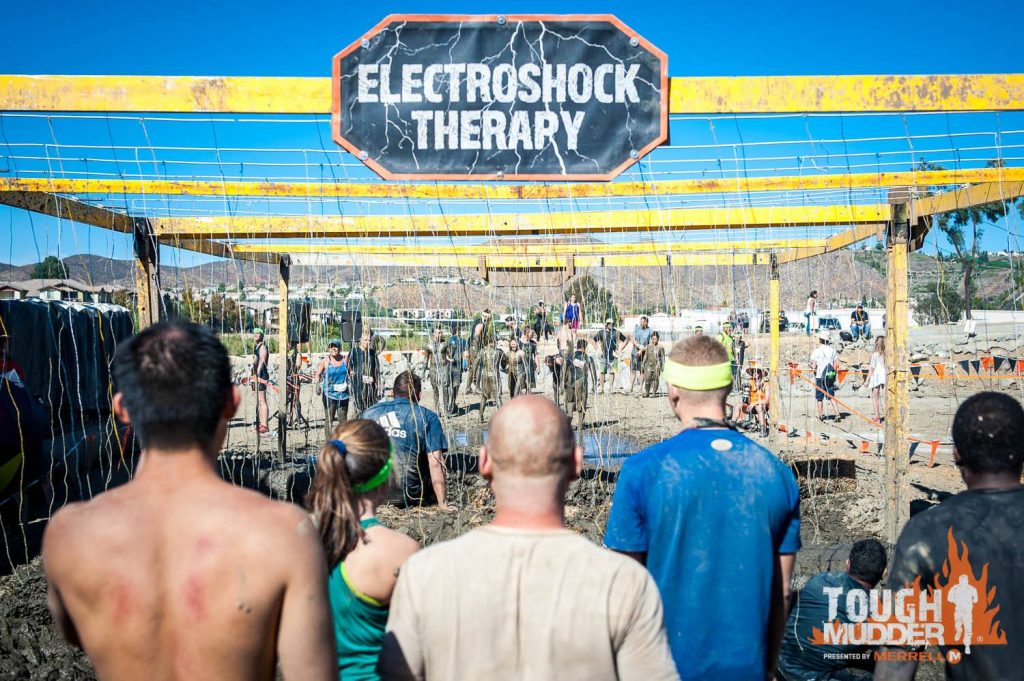 As obstacle course races mature, new liabilities come to light. Can the events grow to be savage and safe?
Tough Mudder, one of the industry's premiere obstacle course races (OCRs) alongside the Warrior Dash and Reebok Spartan Race, likes to display this tongue-in-cheek sign along its various courses, "Remember you signed a death waiver."
It's a cheeky way of reminding participants of the very real hazards presented on its course and, for the most part, the reason OCR events have become so alluring.
When you sign up to an OCR, you agree to the following possibilities:
"…(ii) near-drowning; (iii) sprains; (iv) strains; (v) fractures; (vi) heat and cold injuries, including burns, heat-related illness and hypothermia; (vii) over-use syndrome…(ix) animal bites and/or stings; (x) contact with poisonous plants; (xi) accidents involving, but not limited to, paddling, climbing, biking, hiking, skiing, snow shoeing, travel by boat, truck, car or other convenience, falling from heights; (xii) heart attack; (xiii) diseases from exposure to fecal contaminated water or slurry; (xiv) permanent paralysis; and/or (xv) death." – Reebok Spartan Race Series Waiver
It's that "and/or death" that might strike you in the midst of registering, but in light of the known dangers, millions have penned their John Hancock and taken the plunge. Why?
Arctic Enema 2.0
A case study performed by a California Polytechnic State University student found that intrinsic motivators were more of a guide to OCR participation than extrinsic ones. The most dominant included "camaraderie among participants, connecting and socializing with like-minded people, having fun and having a physical challenge." All "fun" aside, this same study made sure to call out that OCRs are commonly compared to extreme sports along the lines of BASE jumping.
The events are banking on that reputation, too. Like the death-defying rides at an amusement park, a lot of people get a thrill out of seemingly near-death experiences. And it's the reason obstacles are named Deadman's Drop, Electroshock Therapy, Dead Ringer, Skidmarker, Fire Walker, Muddy Mayhem or Trench Warefare. The biggest eyebrow-raiser on this list of obstacle names is Arctic Enema 2.0, where you slide into a pool of ice water and dive under a wooden beam. Tough Mudder takes the credit for coming up with that one. And on the event's official website, it doesn't hold back on the masochistic description.
"Arctic Enema 2.0 wasn't made for sissies! … the new version is even tougher … you'll think your lungs are about to burst! … you can see the panic in many Mudders' eyes when they climb out."
Tough Mudder Race Series
Photo courtesy Tough Mudder
For a category of races built around (and proud of) the DNA of suffering and survival, there's plenty of marketing done to ready participants. Just below the Arctic Enema 2.0 description is a paragraph twice as long about how to prepare your body for the shock: don't enter too early as there can be traffic jams at the wooden beam and exit, dress in performance gear to decrease the risk of hypothermia, hold your GoPro when going under the beam.
It's good to know there is an emphasis on safety but, in the end, these events are trying to be as barbaric as possible. The paragraph of tips ends with a different kind of pointer "for the really tough guys." Tough Mudder directs participants to sign up for the first starting group if you're truly in for a battle, because "At this time the outside temperatures are usually lower, and apart from this, the Arctic Enema 2.0 is still virgin."
More Saying No Thanks?
For the most part, OCR participants will sign up again following their first event. The Cal Poly study, published in 2015, showed only two of 297 surveyed said they do not plan on participating in another OCR, one because it was too expensive and the other due to a serious injury.
Dr. Alana Hawley, an emergency medicine resident at McMaster University, not only researches OCRs but participates. She told SGB, "In our study of eight OCR events with 45,284 participants, we found an injury and illness rate of 1.2 percent, with most injuries being sprains/strains, abrasions, lacerations, and soft tissue injures to the lower body and hands." Hawley's study found that overall OCR health risks are minuscule compared to other "mass gathering events."
On the flip side, Running USA is finding that OCR participation numbers are shrinking, which may explain why fewer injuries are being reported. Organizations are either going out of business or experiencing a sizable decrease in total finishers (30 percent, or 1 million, fewer participants overall in 2015).
The big names like Tough Mudder don't seem to be taking note of lessening interest among consumers. In April 2016 they inked a deal with IMG to bring the Mudder events to Asia and the Middle East, and another with Seroja Partners to host some in Indonesia.
Unconfronted Liabilities
A 2015 study looking at Canadian OCRs, published in the Emergency Medicine Journal, showed evidence that these events are still relatively safe, with only about 1 percent of participants injured during races. However, the math on expansion seems simple: the more participants, the greater possibility of injury.
Grave records of OCR accidents have hovered around the industry since its inception, from people being air lifted from Mudder courses suffering cardiac issues to Warrior Dash and Spartan Race participants breaking vertebra and becoming permanently paralyzed from the neck down. Yes, there have even been reports of death.
More recently, a new incident occurred involving a Warrior Dash in Louisiana. A wooden dome obstacle called the Diesel Dome collapsed with some 20 to 30 participants on the 15-foot-tall fixture, sending many to the hospital. Who takes responsibility? This instance raises questions around unconfronted liabilities. Sure, you sign away your life in the waiver, but what if your injury isn't caused by slipping or freezing, but rather to the faulty construction of an obstacle (OCRs include 12 to 60 obstacles over the span of a race)?
An example we could turn to for reference is in the snow sports industry where, if at a ski resort a skier hucks off a cliff and hits a tree, the ski resort is typically not at fault. At the same time, if a ski lift malfunctions and flings chairs and people to the ground, then there might be evidence of negligence.
Almost every OCR brand we contacted turned a cold shoulder when asked whether brands would be at fault for deficient course installations and, for the time being, the investigation on the October 8, 2016 Diesel Dome accident has yet to be concluded.
Safe And Savage
While there are plenty of event-insurance companies being employed to skillfully craft the waiver that dissolves responsibility for the event owners and producers, is enough money being funneled into the dependable construction of the obstacles?
"A robust safety and security plan should be a given," said Shelley Villalobos, managing director at the Council For Responsible Sport. "Participants and spectators expect it, and incidents — in addition to being dangerous — are a huge risk to brands. Aside from the intrinsic responsibility to host a safe event, the many substitutes in the marketplace create a situation that leaves little room for error, providing all the more reason for organizers to educate themselves and take appropriate preventative measures."
OCRs as a category are most likely here to stay, but with their duration will come new precautions. There is currently no governing body for these events, and no formal discussion on whether 10,000 volts of electrical shock might be too much. But once the lawyers arrive, will the activity lose its raw allure?
Can OCRs be both savage and safe?
Lead photo courtesy Tough Mudder