Asics Corporation reinvented the "Asics Tiger" brand logo, to debut in advertisements and web content for the autumn and winter seasons.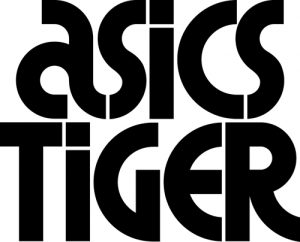 The Asics Tiger brand was revived as the third Asics pillar brand back in January 2015, to target the global sports lifestyle market. Inspired by retro athletic shoes, Asics Tiger continues to grow with trendy designs and collaborations with famous domestic and overseas sneaker boutiques.
Using the new logo on façade and furniture, the company also erected the first directly-managed Asics Tiger store, Asics Tiger Osaka Shinsaibashi, which opened September 21.
The first product campaign to use the new brand logo will be "Chameleoid Mesh," based on the campaign's "Transform Color" concept.
Complementing the original 1977 logo used when Asics was founded, the new brand logo adds the word "Tiger" in similar typography, and was developed together with famed graphic designer Alan Peckolick.
"The new logo expresses the universal dynamism of our sports brand and the strengths that color active lifestyles," the company said.
Motoi Oyama, president and CEO, representative director of Asics Corporation said "As the third pillar brand… Asics Tiger will introduce modern designs that integrate technology and fashion, in addition to the throwback designs from the 1980s and 1990s."
Photos courtesy Asics