Running footwear brand Altra on Tuesday announced Andrew Conley as its director of global product. He will lead all of Altra's global product efforts, from design to development and merchandising. VF Corp. bought Altra in 2018.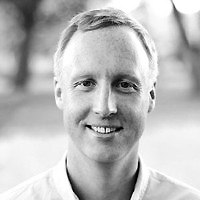 Conley (pictured left) is an industry veteran who brings vast experience across multiple companies and departments where he drove and executed sales strategies, implemented award-winning product launches, built detailed and comprehensive consumer bases, and led respective brands to become global leaders in their markets.
Most recently, Conley served as the director of product at Hoka One One where he directly managed product launches and merchandising functions. One of the key launches that Conley oversaw was the Hoka One One Carbon X racing shoe and Fly series.
Among his accomplishments, Conley helped grow Hoka One One's overall brand rank in run specialty and was a key team member in growing the women's product offerings. Before Hoka One One, Conley held roles at Saucony that included the Director of Sales and Global Product Line Manager. He has a comprehensive knowledge of sales and product in both apparel and footwear where he developed key strategies that led to the highest global revenue results in the brand's history.
"Andrew brings incredible product knowledge and foresight to the Altra brand which will continue to drive our innovation on a global scale," said Todd Dalhausser, president of Altra. "Andrew's balanced experience in sales and product, tremendous leadership skills and comprehension of the consumer will be a huge asset to the Altra team. We are very excited to welcome Andrew to the family as he will lead our product team's mission to create purposeful, innovative products that will make a positive impact for all runners globally."
"I am thrilled to join the Altra family," said Conley. "It is an exciting time to be a part of a growing brand that has remained authentic while having a vision and roadmap for thoughtful growth. We will always deliver on the authenticity and key traits that Altra customers have loved about the brand, and we will continue to become more accessible to road runners and dedicated to women and their specific product needs."
Photos courtesy Altra