Altra was founded in 2011 when two high school trail running friends, who didn't like their shoes, found a toaster oven and started heating up and "zero-dropping" their shoes. Ten years later, after two buy-outs, most recently by VF Corp. and a cadre of world champion trail runners and Olympians in its fold, Altra is celebrating 10 years of helping runners hit the trails. 
SGB Executive caught up with founder Brian Beckstead to talk about everything from ownership under VF to what's on the horizon for the brand.
What does it take to still be at it after ten years in a competitive market? Altra's success is attributable to the fact that we brought something unique to the market. Our foot-shaped toebox and balanced cushioning (formally called zero-drop) were not only unique but, more importantly, worked for the consumer's body. We partnered our points of differentiation with a passionate, entrepreneurial team that has quickly scaled and grown. We've created a balance between staying true to our roots but naturally expanding the line through new models and shoe construction technologies.
You helped create the "zero-drop" running shoe category. What is that, exactly, and to what do you attribute its success? Zero-drop was the term Altra coined. It refers to how we cut and modify other brands' shoes to make them flat. Virtually every shoe brand 10-to-12 years ago came with a 12-14mm drop from heel to the forefoot. My partner, Golden Harper, had the idea of putting a shoe into a toaster oven to soften the midsole and remove the 12-14mm "drop" in the shoe, making the shoe flat from heel-to-forefoot balanced, which allows you to run more naturally. Humans didn't evolve with a drop. We were born "zero-drop." Our shoes align our body from head to toe the way we were born while maintaining the same forefoot cushion of other brands. Altra now refers to this as "Balanced Cushioning." We feel this is more descriptive than "zero-drop."
What sets Altra's shoes apart from other running brands, and how do you want to be perceived in the category? Altra coined the term "zero-drop," but, more importantly, we create "balanced cushioned" shoes. Most zero-drop products are minimal in cushioning, whereas Altra's have the same, if not more, cushion than traditional brands in the forefoot. It is a unique blend of natural alignment with protection. It's what makes Altra unique. We're a forward-thinking brand inspired by the human form, a brand that will take chances but stay true to our roots in allowing the body to move naturally. Hopefully, we inspire people to think differently and take chances in any aspect of business or life.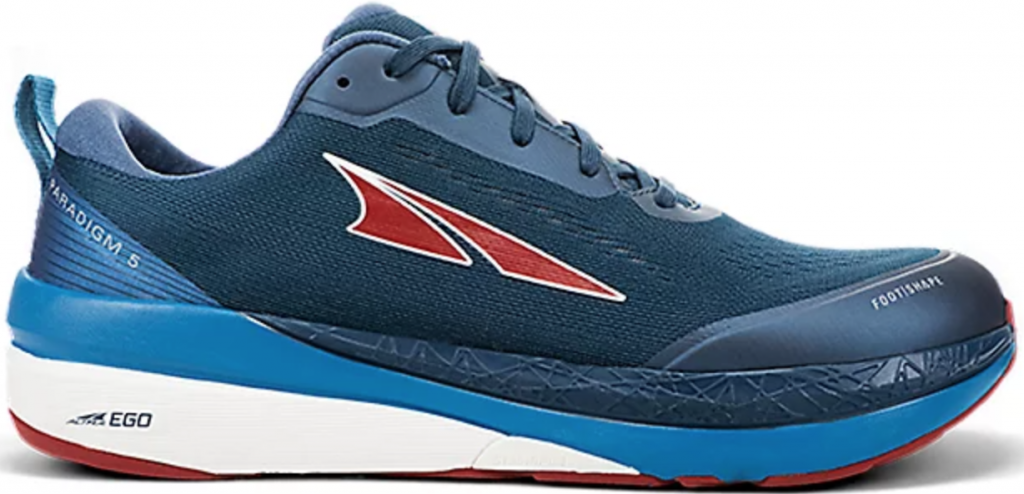 How has Altra's max cushioned shoe been received, and how groundbreaking is it? Max cushioning was received unbelievably well. Most groundbreaking ideas come from a simple concept. Taking away the supportive structure in a shoe while adding a cushion is simple yet brilliant. Throw in Altra's balanced cushioning and foot-shaped toebox, and you have two of Altra's fastest-growing and most popular models in the Paradigm and Olympus, shown right.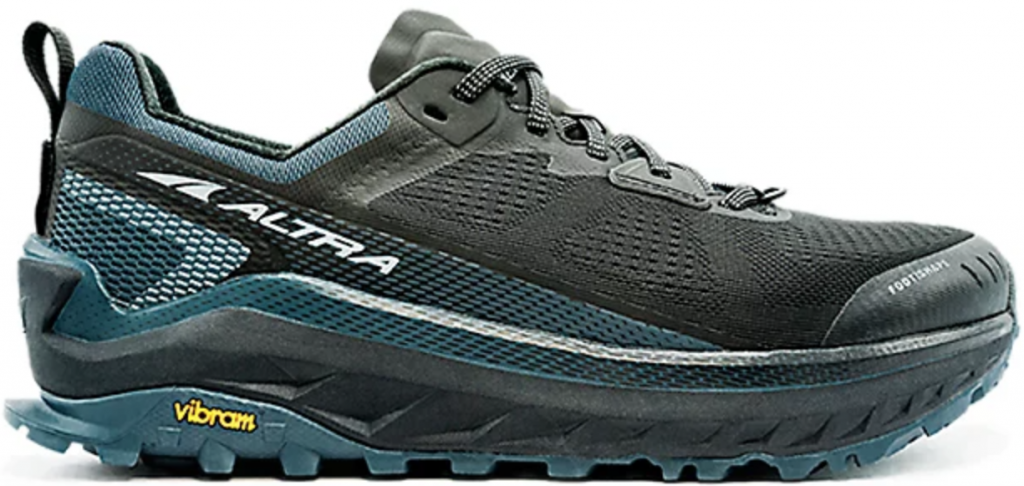 How were your sales during the pandemic? We've been fortunate that we've seen growth. As health and wellness are at the forefront of peoples' minds, we're there to help consumers run and move more naturally. More than ever, they're researching and discovering the benefits of our shoes, and we're thankful we can be there on their fitness journey.
You're continuing to expand into road running. How does that affect your core trail roots? We have quickly grown in the road running space, but our trail business also continues to grow. The first shoe we launched, the Instinct, was a road shoe. It just so happened that many of the early adopters to the brand were trail runners, and we could get a strong foothold in that space. As we have had a larger growth opportunity in the road running category, there's a strong emphasis on capturing the road consumer. But, more than ever, the line between road versus trail is getting blurred. This only helps us as we are one of only a few brands that have strong claims and foundations in both the road and trail categories.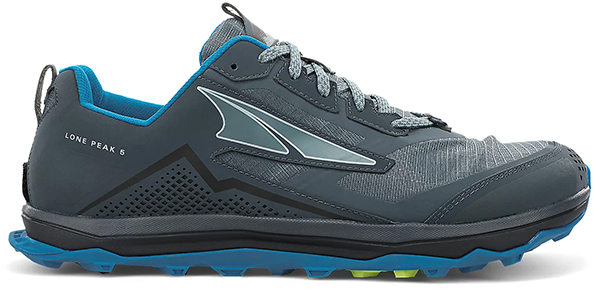 Altra is REI's number one selling trail running shoe. How hard has it been to get to that position, and how important is REI for Altra? We're proud of our Lone Peak, shown right, and what it's become over the years. It's dominant not because of marketing or how hard we've promoted it, but simply because it works. REI and the run and outdoor specialty channel have supported the shoe because they're confident in its performance on most terrain. REI has been an enormous supporter of Altra and a great partner to grow with, but Altra has a very healthy balance with our strategic partners worldwide.
Altra will release a limited-edition Lone Peak later this summer to celebrate ten years. What is unique about the shoe? Its function is the same as the amazing Lone Peak 5 selling so well, but the look and colors match the OG Lone Peak. It comes with extra terminology on the OG Lone Peak and with a limited-edition, 10th-anniversary poster that I'm proud of.
What is it like to go through two rounds of purchases, first by ICON Health & Fitness in 2011 and then VF Corp. in 2018? Acquisitions can be challenging, but they're crucial in scalability to achieving growth. My business partners Golden Harper, Jeremy Howlett and I didn't start Altra to be a small niche brand. We had a much larger vision of bringing the benefits of our philosophies worldwide. That vision requires growth, organization and financial strengths, which both ICON and VF could bring at the right time.
What has VF Corp. brought to the table, and did it implement big changes? Despite the upheaval of a global pandemic, Altra has continued to grow under VF because it supports its portfolio of brands. Because of VF, we can continue to achieve our goals. VF acquired Altra because we were doing great things, and they wanted to maximize our potential for future growth. VF did not implement major changes aside from our headquarters moving to Denver from Utah, but it implemented small changes, including factory sourcing, adding crucial roles like a full-time colorist. Providing financial support and organization has helped us expand our customer base. The last ten years have been great, but the next ten will further accelerate our growth with its leadership and ownership.
Is Altra doing anything of note on the sustainability front? We're fortunate to be part of VF. A big focus of the company is sustainability and doing business better: designing better products to maximize their life span and using materials and processes that enable products to be deconstructed and fed back into the production cycle. As part of that mission, Altra is focused on eliminating all single-use plastics by 2025 and moving all of our materials to be regenerative, responsibly sourced or recycled by 2030.
What's next from Altra? Growth. We have amazing new products in the pipeline and have focused on innovation and consumer growth. With the work we've done under VF the last couple of years, we have the foundation to grow rapidly and do so in a thoughtful manner. We're moving away from being an industry disruptor to becoming an industry leader.
Photos courtesy Altra