Alterra Mountain Company announced the promotion of Mark Brownlie, current president of Mammoth Mountain and June Mountain and regional chief operating officer (RCOO), Western Region, to chief operating officer, Resorts for Alterra Mountain Company.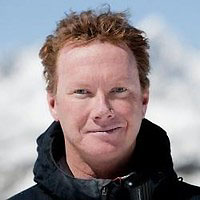 Brownlie's responsibilities include oversight of all Alterra Mountain Company destination operations, building and organizing the destinations teams, and working with its Hospitality Chief Operating Officer to drive profitability and growth through the improvement of the guest experience and drive its Key Performance Indicators of the Resorts Division.
"For several years, Mark has been a remarkably successful operator of Mammoth Mountain, Alterra Mountain Company's largest destination," said Rusty Gregory, CEO, Alterra Mountain Company. "He is an inspirational leader who is as passionate about the mountains and the company as he is caring about our people. I am proud to promote him to Chief Operating Officer, Resorts."
Brownlie is a life-long skier who began his ski industry career in his home country of Scotland over 35 years ago. After spending time teaching and coaching in Europe, New Zealand and Australia, Brownlie joined the Mammoth Mountain team in 1997. At Mammoth Mountain, Brownlie held the positions of head race coach, director of Mammoth Freeski, Snowboard and Alpine Teams, Managing Director of Athletics, VP of Mountain Operations, and COO. In 2017, hewas promoted to President of Mammoth Mountain and June Mountain. Brownlie was named COO, Western in 2019.
"I am excited and humbled by this new opportunity and I look forward to collaborating with the RCOOs, our resort presidents, division leaders in Denver, and all team members across the company. Building our team will continue to be a priority as we look to the future of Alterra Mountain Company and continue to crush it in all aspects of our business," said Brownlie. "My passion for skiing has always been a driving force, but more important is my life-long philosophy of investing in others. I am confident that together we will achieve success by staying true to Alterra Mountain Company's vision through focusing on enhancing our guest and employee experiences and growing our global mountain community."
Brownlie will report directly to Rusty Gregory, CEO.
Photos courtesy Mammoth Mountain Resort, Mark Brownlie