Alterra Mountain Company announced that Jared Smith, company president, will be promoted to CEO effective August 1, 2022. At that time, Rusty Gregory, the current CEO, will step back from day-to-day operations to become its board vice-chairman.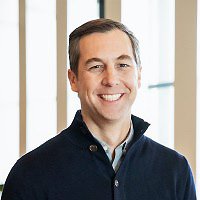 Smith joined Alterra Mountain Company in 2021, shown right, tasked with operating and further developing the company's Resort Division. Over the last year, Smith has focused on growth opportunities, operational efficiencies and 
developing process to use data and technology to advance the customer experience. 
After more than 15 years of working at Live Nation Entertainment as President and Global Chairman of Ticketmaster, Smith joined the company. 
Smith will continue to work from Alterra Mountain Company's headquarters in Denver, CO.
"Jared has contributed a great deal to the success of the Resort Division in his time as president. He has refined our strategies, successfully motivated his people, and, along with his teams, produced extraordinary results in his first year with the company," said Gregory. "He is a natural leader, an experienced executive with the drive required to turn our ambitious vision for the future into action."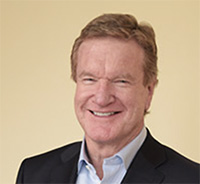 "It's an incredible opportunity to lead Alterra Mountain Company and continue to build on the impressive foundation that has been established by Rusty Gregory, shown right, our ownership group and the thousands of employees who operate our business at a high level every day," said Smith. "Over the last year, I've watched our exceptional team thrive and I am incredibly excited to continue that momentum as we look to our future."
As one of the original investors in Alterra Mountain Company in 2017, Gregory was appointed to its Board that same year and named CEO in 2018. He was instrumental in establishing the company's culture, acquiring mountain resort properties, developing the operating strategies of its resorts in North America, and the creation of the Ikon Pass. As Vice-Chairman, Gregory will act as a senior strategic advisor and continue as a director and shareholder of the company.