Adidas signed basketball athlete Nick Young "Swaggy P" of the LA Lakers leading into the 2015 December holidays, after a drawn out bidding war between the three-stripes and Nike. At the time, the deal was somewhat overshadowed by the James Harden endorsement Adidas secured that same year.
However the Young/Adidas partnership came back to the top of the news feed on October 8 when Adidas released Young's very own sneaker…sort of. Young's all-white version of the Crazy Explosive franchise is Adidas' way of recognizing the player without creating a new product in his name.
Crazy Explosive shoes were created as a franchise for unique players who are notorious for their explosive moves around the hoop. "The introduction of Crazy Explosive is part of the brand's new design and collaboration strategy that combines unique design and style elements that stand out from the crowd," said Adidas in a statement.
The brand began this initiative in July of 2016 with its big-name player Minnesota Timberwolves star Andrew Wiggins. Harrison Barnes, Iman Shumpert, Serge Ibaka, Marcus Smart and Justise Winslow are among others named as athletes that will be included in the franchise.
The Wiggins version of Crazy Explosive (pictured below) was released days before Young's, on October 1.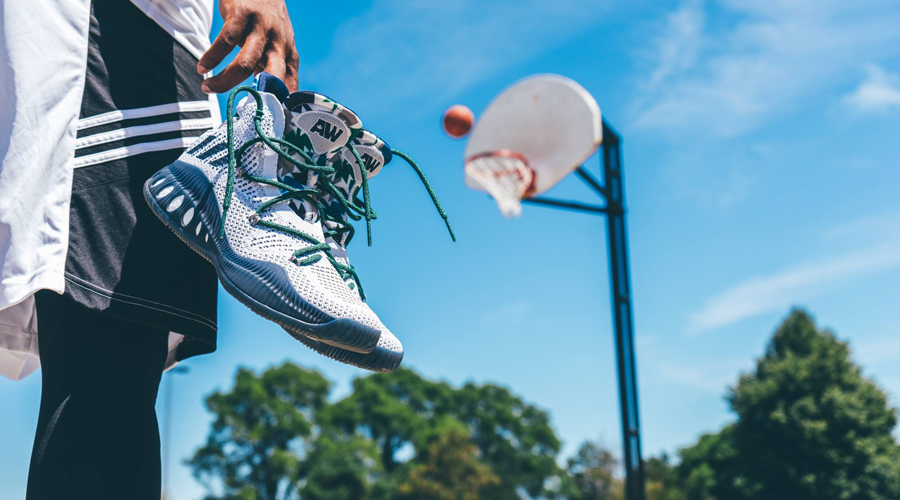 Young teased the launch of his all-white Flyknit version on his Twitter page, @NickSwaggyPYoung, calling for fans to attend the drop party at the Los Angeles footwear retailer Nice Kicks.
Adidas Basketball and AdidasHoops have yet to tease out the release with much vigor, perhaps as a precaution following the heat Young received after some of his lowest career stats in last year's season, married to a barrage of negative media coverage relating to his split from rapper Iggy Azalea.
Adidas is teasing multiple colorways of the Crazy Explosive, but without a face with which to associate the overall design.
Photos courtesy Nice Kicks, Adidas