On January 30 Adidas unveiled the digitally-created Made For Minnesota AM4MN Football Cleats, the brand's custom cleat model—made in less than 14 days at Adidas' Speedfactory in Germany.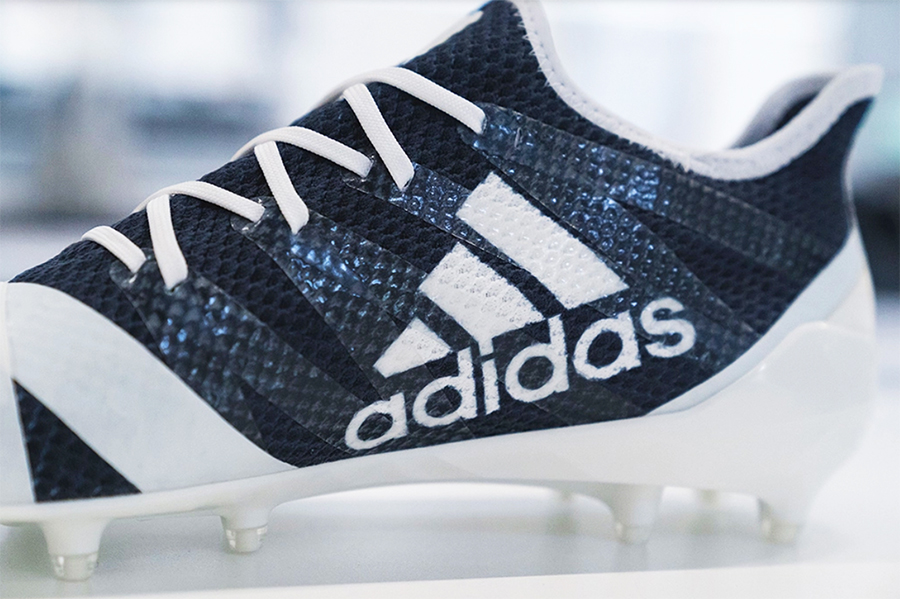 The cleats showcase both Adidas' manufacturing and custom capabilities, featuring a Primeknit upper created with athlete foot scans and Aramis, the motion capture technology used by NASA, to understand how the foot moves playing in a football game.
Adidas confirmed it had sent pairs of the cleats to the Eagles and the Patriots prior to Super Bowl LII for consideration but, in the end, both teams selected to play in Under Armour's UA Highlight MC 2.0 BOA  last night.
Adidas is scheduled to release the AM4MN Football Cleats this week.
Photos courtesy Adidas