Nike may have supplied the NFL uniforms in last night's Super Bowl LII, but Under Armour scored big, laying claim to the cleats worn by both Foles and Brady.
UA Highlight MC 2.0 BOA.
— • —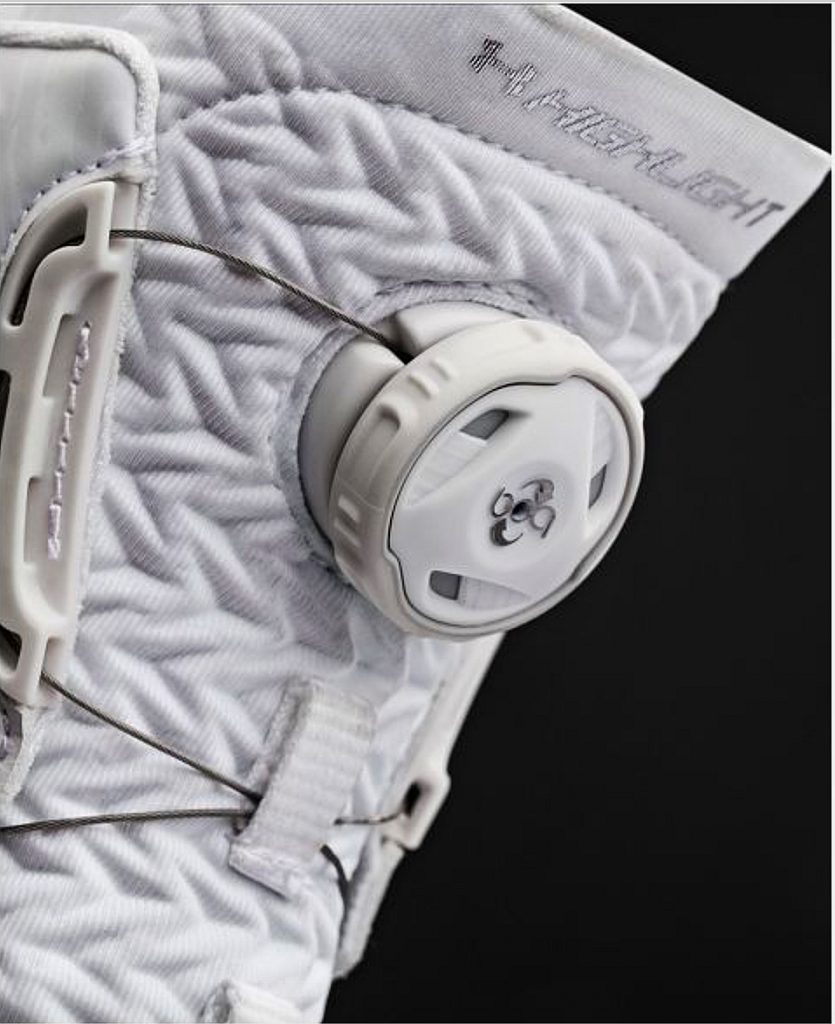 Under Armour is rooted in football. It was born on a football field when Kevin Plank played in Maryland. He calls UA colleagues teammates, meetings are huddles and, like a coach, he plays up rivals such as Nike and writes motivational messages on erasable boards.
So it's no surprise that Under Armour was ready to play the big game last night, with Quarterbacks Foles and Brady wearing the UA Highlight MC 2.0 Boa.
The Boa System DNA
While The Boa System is custom-built for each unique product and use case, they all contain three integral parts: a micro-adjustable dial, super-strong lightweight laces, and low friction lace guides. Each configuration is engineered to optimize fit and provide precision, adaptability, and control.  For QB Foles, it was a winning combination.
Watch the video here to learn more about the Boa closure system. Photos courtesy NFL and Under Armour. Video courtesy Boa.