By Thomas J. Ryan
Academy Sports' initial public offering was priced on Friday below the projected range and basically flat in its first day of trading. In an interview with SGB Executive, however, Academy's CEO Ken Hicks said the retailer's business is on an up-trend, and he's confident in long-term success.
"Quite frankly, I was not as concerned about where we went out at, because we're in this for the long term," said Hicks. "And the day was a challenging day because of external events, but we're in this for the long term, and I believe that our performance going forward will get us there."
The offering came on the day the broader market took a hit after President Trump and first lady Melania Trump were diagnosed with COVID-19.
Hicks recalled his past experience at J.C. Penney where he was president and chief merchandising officer from 2005 to 2009, and Foot Locker, where he was CEO from 2009 to 2014. In both cases, the stocks were trading at around $10 when he first assumed a larger leadership role and Penney's rose to the mid-$50s and Foot Locker climbed to the mid-$60 range.
Hicks, who was appointed chairman, president and CEO of Academy in 2018, added, "I tell people they don't really care where you started. They care where you are."
As part of the offering, the Katy, TX-based chain, acquired by private-equity firm KKR in a leveraged-buyout in 2011, raised about $203 million from the sale of 15.6 million shares at a price of $13. In its first day of trading, the stock closed essentially flat at $12.99 but was trading up about 6 percent in mid-day trading on Monday.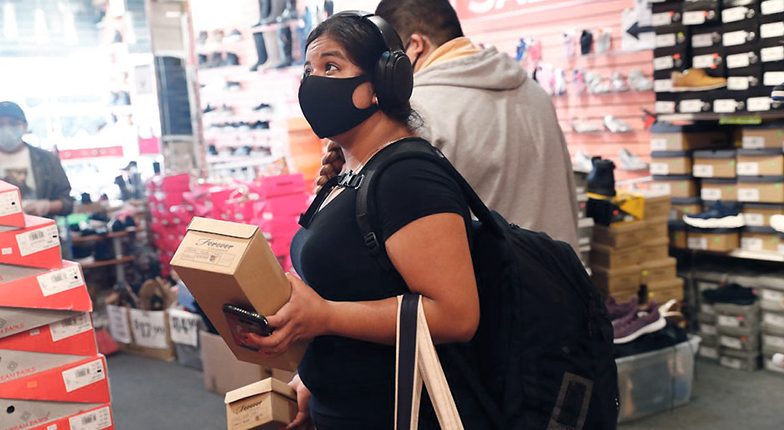 Academy Sports Nets $1.1 Billion Valuation
The offering price placed Academy's overall valuation at roughly $1.1 billion. The company previously planned to sell the shares from $15 to $17 apiece for a valuation of around $1.5 billion.
Asked why now is an appropriate time for Academy to go public, Hicks said he believes Academy's business has reached an "inflection point" with comps turning positive in the second half of 2019 helped by initiatives Hicks and his leadership team put into place.
Comps were down slightly, 0.7 percent, in 2019 after sliding 2.5 percent in 2018 and 5.2 percent in 2017. Hicks noted that the arrival of COVID-19 changed purchasing patterns in favor of the many categories Academy specializes in.
"We developed a strategy, put it in place at the beginning of last year and most of our initiatives took hold in the second and third quarter of last year," said Hicks. "We had a very good back-half and a good start to this year. During normal times, we were doing well. Then the pandemic hit. We remained open because we were deemed an essential retailer, and we had a very good performance. We were up 27 percent in the second quarter."
Hicks added, "I felt we've proven our strategies work, and the team is capable during normal times and during the most challenging times. We're flexible and adjustable. I looked at where we were at Penney's and Foot Locker at their inflection points and when their strategies took hold and started to perform. That's where I believe Academy is now. We're at that inflection point when things are starting to take hold, and we're seeing the strategies work. Now is the time."
Academy Sports Benefits From Turnaround Steps
Highlighting some of the changes his team has put in place, Hicks pointed to a larger focus on localized assortments. Hicks said, "We used to take the same assortment that we had in Houston and put it everywhere. We now localize. Each store and market's assortment is bespoke. We put more cold-weather merchandise up in the north than we put in Houston, TX and focus our crawfish cookers in Louisiana."
The rollout of a new planning and allocation system supported local assortments by individual store.
Beyond inventory, store presentations have been realigned with merchandising better aligned to emphasize key categories. Added Hicks, "And not just in an overall store. Let's say a store [is located] near a lake and fishing is very important, we made a bigger fishing department for that store."
Online, Academy has invested in faster load times, more efficient search capabilities, easier checkout including adding Apple Pay and PayPal. BOPIS (buy-online, in-store pick-up) and curbside pickup were added this year as part of a larger investment in connecting online to offline with customers. Said Hicks, "We're believers in true omni-channel."
Academy also provided its store employees with handheld devices that enable them to look up items online for customers that might be out-of-stock in-store or at another location within the retailer's fleet.
Logistically, Academy went from an average 7-to-10 shipping day turnaround for online orders to an industry standard of 2-to-3 shipping days from time of order placement.
In marketing, a heightened focus has been given to capitalize on its larger customers and to "communicate directly with them, rather than focus on weekly newspaper inserts." Academy has a database of 38 million customers, including 2 million new customers since the start of 2020.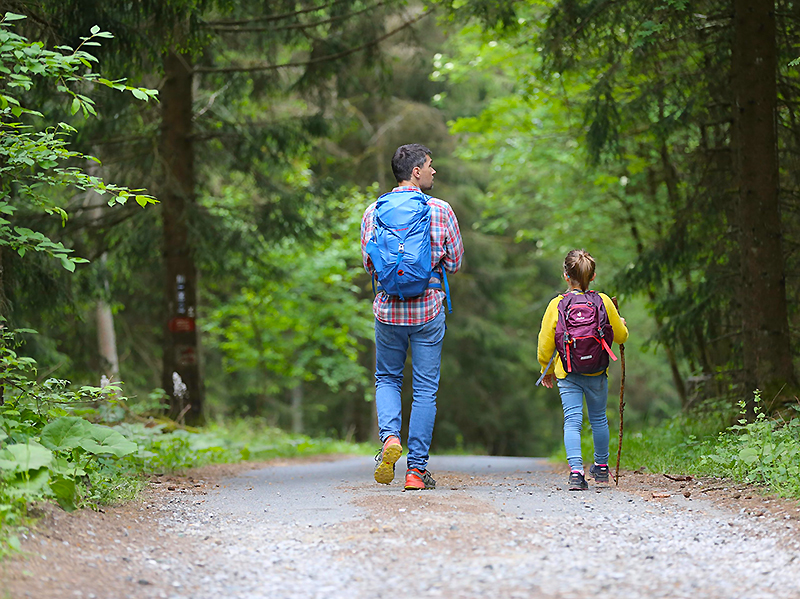 Americans "Changing What They Do For Fun"
Like many retailers in the sports and outdoor space, Academy has reaped the benefits from the increased popularity of isolated recreation and outdoor and leisure activities that are now popular since the onset of COVID-19.
"We obviously are benefiting from some of the changes people are living and what they're doing," said Hicks.
However, Hicks stressed that Academy's changes helped capture consumers' surging demand. For example, online sales went from 5 percent in 2019 to 11 percent in the first half of 2020 and adding BOPIS and improved site functionality were instrumental in supporting its growth. Merchandising and inventory allocation changes at the store level also supported its accelerated growth in categories across outdoor and home fitness.
Going forward, Hicks expects that Academy will continue to reap the benefits from consumer's renewed interest in sports & recreation products since the onset of the coronavirus.
A few categories citing apparel, footwear and team sports, "fell off the map" at the start of 2019, but "those businesses are performing well now" amid the pandemic, and are expected to continue to see growth.
Many people have also picked up fishing, camping, hiking, outdoor grilling, and other outdoor pursuits amid the pandemic, and at least some have turned into hobbies. Hicks said, "If only a portion of the people, 20-to-30 percent, stick with it, which I think is probable, then those industries will have grown immensely."
He added, "We now have new anglers. We have people who are building out their home gym. They bought a treadmill, and now they want to add an elliptical or a set of weights. Or, they started camping, and now they want a bigger tent or hiking shoes. The industry that we are in, I believe, will continue to grow and develop as people have changed what they do for fun."
How Academy Differentiates From Competitors
Academy stands as the second-largest full-price sporting goods chain behind Dick's in the U.S., and the two are often compared. Academy's revenues reached $4.8 billion in its year ended February 1 with 259 stores in operation. In the same fiscal year, Dick's revenues were $8.75 billion across 850 locations, including 726 Dick's locations and 124 specialty stores that included Golf Galaxy, Field & Stream, and clearance stores.
Asked how Academy is different from Dick's, Hick said, "We're a value retailer, so we're more about value than they are. We have a broader assortment than they do. We also reach from the beginner to the enthusiast. If you're the elite athlete, or you're the adventurer, that's not us. We're for beginners, weekend warriors and the normal person. There are a lot more of those people than there are people who've gone on to play in the NCAA."
Academy's value positioning also lends the chain to cater to "more families," and its customer base is also about half male versus female. Said Hicks, "There's not another sporting goods retailer, outside of Lululemon, that has that size of a female base or the families that we have. We have a broader diversity in our customer base and have more people who shop with us. That's one of the reasons our average store does about $19 million. Dick's average store does about 12 million."
As a result, Hicks said Dick's finds minimal impact when a Dick's location opens near an Academy store because of the differentiation. He stated, "We don't see that big an impact on our business when they [Dick's] comes because we deal with a different customer."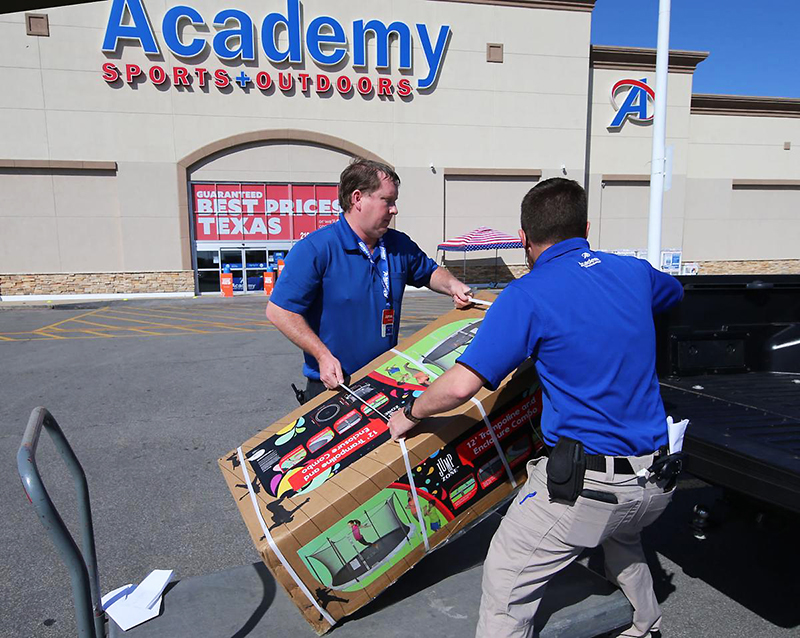 Omnichannel Benefits
Asked how Academy competes against Amazon, Hicks said one core advantage is owning stores. He said, "I'm sure the future is going to be omnichannel and stores are important, particularly when you think about the things we sell." As examples, Hicks cited challenges online selling faces with "bulky items," such as kayaks, treadmills, grills, and bikes. He added, "That's tough to ship."
He also noted that people often have their bike or grill assembled, and Academy provides that as a free service. He said, "Last time I checked, Amazon doesn't send someone to build that bicycle. And when I ask people if they've ever assembled a bicycle, you see the hands go up, and then I ask if they did it only once, and they all say, 'Right, I'm never doing it again.'"
Having stores also supports BOPIS that also helps manage the pick-up sales of the bigger items while also offering a higher level of convenience for shoppers. BOPIS account for about half of Academy's online sales.
Beyond bulky items, Hicks suspects there is 20 percent of Academy's mix that the customer wants to touch and feel in-store, like a baseball bat or a fishing rod that Amazon cannot offer its customers. Another 10 percent of products, such as firearms, are regulated. Finally, Hicks noted that 20 percent of Academy's mix is private label and some brands, including Nike, don't sell on Amazon.
Hicks said he's looking forward to returning to working for a publicly-held company.
"I enjoyed being in a private company. We had a good partner with KKR, but there's something about being a public company that's fun, and I'm looking forward to it," said Hicks.
Hicks also looks forward to building on Academy's renewed momentum by continuing the chain's focus on localized assortments, elevated in-store service levels, more-targeted marketing efforts, and more-efficient promotions.
Operational improvements and a heightened focus on expense controls instilled over the last few years are expected to drive more profitable growth for Academy than historically. But Hicks called out the largely untapped growth potential Academy has with online-only accounting for 5 percent of sales in 2019 and a store base that only covers 16 states. He noted that a few states only have a few stores. Hicks said, "I can't think of another retailer that has a similar organic growth capability."
Photos courtesy Academy Sports + Outdoors, WSJ