Academy Sports + Outdoors Inc. reported fourth-quarter earnings jumped four-fold to come in well above Wall Street's target as sales momentum continued across numerous categories and apparel rebounded. Academy officials were also optimistic that many trends would continue to boost its 2021 results.
In the quarter ended January 30, sales climbed 16.6 percent to a record $1.60 billion, topping Wall Street's consensus estimate of $1.58 billion. Same-store sales grew 16.1 percent, driven by strong consumer demand across all markets and merchandise divisions, particularly sports & recreation.
E-commerce sales grew 60.7 percent, led by an increase in website visits and the continued consumer adoption of new fulfillment methods, such as buy online, pickup in-store (BOPIS), ship-to-store, and curbside pickup.
Gross margins improved 420 basis points to 31.2 percent due to higher merchandise margins, fewer promotions and a reduction in clearance sales.
Net income was $91.5 million, or 97 cents, a 416.0 percent increase over $17.7 million, or 24 cents, a year ago. Pro forma adjusted net income, which excludes the impact of certain non-cash and extraordinary items, was $103.1 million, or $1.09, a 485.8 percent hike over Pro forma adjusted net income of $17.6 million, or 23 cents, in the prior-year quarter. Results were more than double Wall Street's consensus estimate of 50 cents.
Same-Store Sales Climbed 16 Percent In 2020
The fourth-quarter performance ended a record year in its first as a public company. Sales climbed 17.8 percent to a record $5.69 billion. Comparable sales increased the same 16.1 percent as in its fourth quarter. Net income advanced 157.2 percent to $308.8 million, or $3.79 a share. Pro forma adjusted net income was $311.7 million, or $3.83, a 310.7 percent jump year-over-year.
"2020 was a year where our broad selection of value-based products resonated with customers, as they wanted to stay safe, sane and in shape," said Ken Hicks, chairman, president and CEO, on the company's analyst call. "The ongoing trends of at-home fitness, outdoor cooking and backyard games, with socially-distanced outdoor recreation activities like biking, fishing and camping became even more popular trends."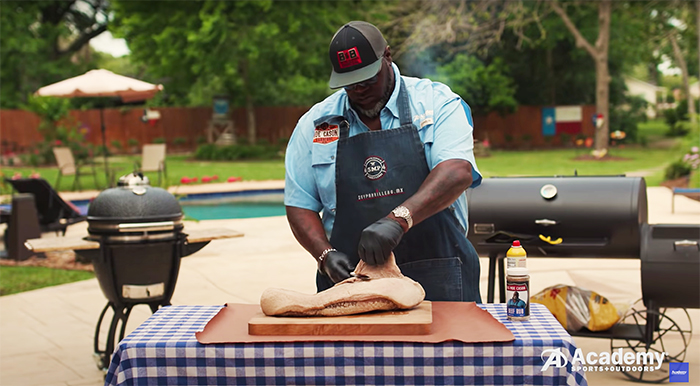 He added, "We expect customers to continue enjoying their newly discovered ways of having fun and being active, well beyond the current environment."
The CEO stressed that past efforts to improve its competitive position across multiple areas also enabled Academy to pivot to capitalize on the favorable trends.
"We have achieved six consecutive quarters of positive comparable sales and profit growth, dating back prior to the pandemic," said Hicks. "These results were driven by our continued efforts to improve our power merchandising, omnichannel and customer experience, with our efforts to increase the productivity of all of our assets."
Hicks noted that Academy benefited by staying "open throughout the pandemic" to serve its customers and its successful rollout of new services, including buy online, in-store pickup (BOPIS) and curbside pickup.
E-commerce sales grew 138 percent in the year, increasing online as a percent of sales to 10.4 percent compared to 5.1 percent in 2019. BOPIS and curbside pickup represented approximately half of its total e-commerce sales for both the quarter and the year. Said Hicks, "More than 95 percent of our total annual sales involved our stores, including ship-from-store, ship-to-store (BOPIS) and in-store retail sales, demonstrating that we have created an omnichannel experience that is deepening our relationship with our customers."
Regarding merchandising, Hicks said Academy's focus is on "being the best retailer in the country in its most important product categories by having a broad yet localized and value-based selection." He noted that in 2020 Academy was delivered a double-digit comp on higher gross margins and higher inventory turns compared to 2019.
Apparel Bounces Back In The Fourth Quarter
Steve Lawrence, EVP and chief merchandising officer, said apparel sales rebounded in the fourth quarter to show a low-double-digit comp due to a strong inventory position taken in branded fleece by Academy's merchant team. The apparel growth aligned with trends in footwear.
In outdoor and other categories that started to surge in the first half of 2020, strong growth continued during the holiday season in fishing and camping. Hunting's growth moderated in the quarter due to limited supply rather than a deceleration in demand. Said Lawrence, "With these macro trends that fueled our business in 2020 not showing any signs of letting up, we anticipate that all of our outdoor categories will continue to see elevated demand as we turn the page into 2021."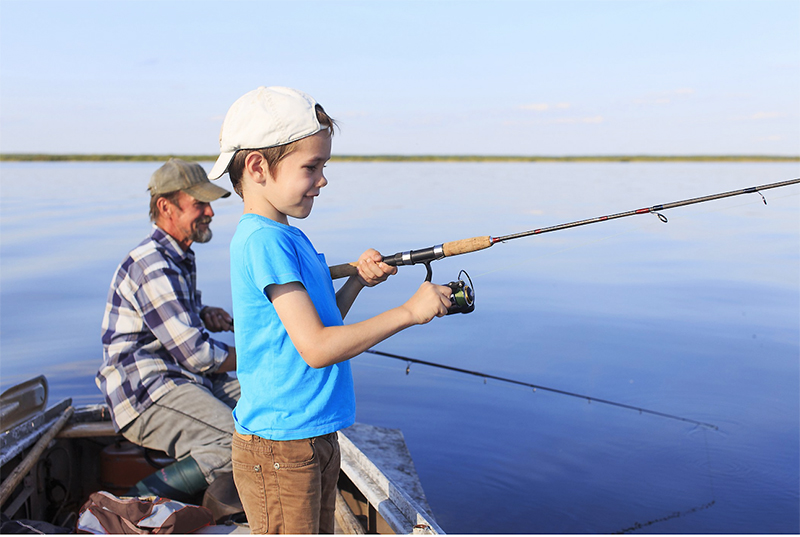 The best performing business for the quarter was sports & recreation, which includes many giftable categories such as indoor and outdoor games, bikes, fitness equipment and outdoor cooking. Lawrence said all the sports & recreation categories "performed very well during the quarter."
Academy reset its fitness departments during the fourth quarter with a new assortment of connected fitness offerings, and "all the equipment sold very well as people continue to build out their home gyms. We expect to carry this momentum into 2021."
Lawrence likewise called out the benefit to sales of strong demand for BOPIS, especially in helping customers more quickly attain bulky items such as trampolines.
Margins Boosted By Lower Promotions
According to Lawrence, margins benefited from fewer promotions, higher average-unit-retail (AURs), and better regular price selling. As a result, Academy finished the quarter with about half the level of clearance inventory as of a year ago, and it is expected to have a continued positive impact on margins in early 2021.
Total inventory was down roughly 10 percent at the end of the year, but half of the decline reflected less clearance stock. Spring orders have accelerated, and inventory is expected to soon be in the "best" position they've been in over a year as the retailer's partnerships help overcome supply chain challenges securing containers and cargo space.
Michael Mullican, EVP and CFO, added on the call, "Our strong sales growth resulted in lower but fresher inventory. While there are certain products in which we would like to have more supply and the team is working diligently to replenish, overall we feel comfortable with our current stock position."
Regarding the customer experience, Hicks said Academy continued to "make meaningful progress" in creating an entertaining and interactive shopping experience both in stores and online by having tailored local assortments, offering value-added services such as reassembly on certain items, and hiring "enthusiasts" to elevate customer engagement. He added, "Our improvements to the customer experience, have also been extended to Academy.com, where we have invested to better search capability, cart management, enhanced personalization and exciting informative content."
In marketing, targeting efforts have seen "meaningful progress" and customer loyalty growth is evident through its credit card program. Hicks said, "Because cardholders shop more often and spend more money than non-card holders, we know this is driving incremental sales and margin dollars."
Lastly, Hicks noted that Academy strengthened its balance sheet during the year with two transactions that helped Academy end the year with twice as much cash and approximately half as much long-term debt versus at the end of 2019. Hicks said, "In 2021, our priorities for cash are to remain financially strong and viable as we move forward in the current market environment, and to support current operations and fund projects intended to help deliver future growth."
Looking ahead, Academy's outlook for 2021 calls for:
Comparable sales to range between negative 2 percent to positive 2 percent. That compares to a gain of 16.1 percent in 2020 and a decline of 0.7 percent in 2019;

Net income to range between $265.0 million and $290.0 million. That marks a decline of 10 percent at the mid-point versus 2020 and a gain of 131 percent versus 2019; and

EPS in the range of $2.70 to $2.95, marking a decline of 25 percent versus 2020 and a gain of 77 percent versus 2019.
Hicks concluded this formal statements by citing give priorities for the current year:
Building a stronger omni-channel business by improving the website experience; its navigation, search and checkout; by launching a mobile app; an E gift card, and improving customer fulfillment options;
Continuing to improve its shopping experience by enhancing store customer service and effectiveness by completing approximately 30 remodels, deploying improved labor management tools, and enriching merchandise presentation and customer experience;
Continuing its power merchandising work to improve merchandise planning and allocation capabilities by focusing on greater localization, delivering seasonal replenishment and improving promotional management and in-store presentation;
Increasing targeted marketing and customer communication by utilizing digital channels, creating a robust content library, and increasing its targeted message to customers;
Strengthening the efficiency and effectiveness of its supply chain by refining processes and systems optimization to increase the efficiency and effectiveness of its distribution centers and logistics.
Hicks said, "While 2020 was a strong year, we know there are many challenges ahead of us. We're focused on the future, and feel confident that we are well-positioned for the long term during and post-pandemic. In closing, our focus is on improving Academy by delivering fun for all as we work towards our vision of being the best sports and outdoor retailer in the country."
Photos courtesy Academy Sports + Outdoors