Academy Sports and Outdoors said in a regulatory filing that it has eliminated its COO position, resulting in the layoff of its current COO and EVP Kenneth Attaway.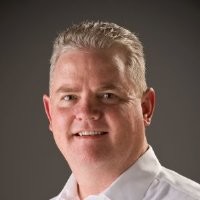 Attaway, shown right, had been EVP and COO since 2007. He joined Academy Sports from Dollar General.
Academy Sports said in the filing, "In order to create a more efficient operating structure and focus on key strategic priorities, Academy Sports and Outdoors, Inc. (the "Company") is eliminating the Chief Operating Officer position. As a result, Kenneth D. Attaway, Executive Vice President and Chief Operating Officer of the Company, will cease to serve in that role and will terminate employment with the Company, effective on January 29, 2021."
As part of this leadership transition, responsibilities currently under the COO role will be assumed by other senior employees, including Michael P. Mullican, the company's executive vice president and chief financial officer, and Sam J. Johnson, the company's executive vice president of retail operations, effective on January 29, 2021.
The salaries of both Mullican and Johnson were slightly increased in connection with their assumption of the additional responsibilities.
The filing also noted that in connection with the leadership transition, effective January 29, 2021, Sherry Harriman, the company's senior vice president, logistics & supply chain, will report directly to the company's chief executive officer, Ken Hicks, and will be an executive officer of the company.