5.11, Inc., the maker of technical apparel, footwear and gear, welcomed Matt Page, former executive at brands like The North Face, Under Armour and Mountain Hardwear, to 5.11's executive team as vice president, global product.
Page marks the second executive hire at 5.11 in the past seven months, reinforcing the brand's continued investment in their leadership team and long-term strategic planning and growth projections.
"Matt brings over 20 years of experience in the outdoor industry as a strategic creative leader and has spent much of his career driving creative processes and innovation," said 5.11 chief executive officer, Francisco J. Morales. "As the global leader in technical innovation for tactical professionals and outdoor enthusiasts alike, we are excited to have Matt's expertise and knowledge leading the 5.11 product organization."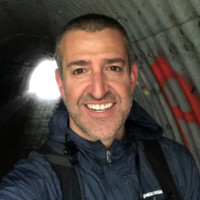 Page, shown right, has led teams through his expertise in transforming clothing creation through technology, modernizing the creation of technical apparel, and driving the design and development of equipment and accessories. In addition, he has also collaborated closely with athletes and industry professionals on projects designing highly technical and award-winning products for ski patrol, mountaineering guides, sponsored outdoor athletes, military and law enforcement. Prior to the Outdoor Industry, Matt also spent time in financial and operational roles at Goldman Sachs, Salomon Brothers and McDonnell Douglas (Boeing).
"Serving the 5.11 community while building upon a legacy of continuous innovation is both an incredible opportunity and a significant responsibility," said Page. "I could not be more honored to lead the 5.11 product engine in this critical role."
Page will lead the design team in the 5.11 office in Irvine and he, his wife and three children will be relocating to Orange County from their current home in the Portland, OR area.
Photo courtesy 5.11